Georgia Hassarati is one of the contestants of "Too Hot to Handle Season 3. Netflix's reality show, "Too Hot to Handle," is back with season 3. The 10 new contestants are ready to meet and mingle but remain celibate for their chance to win $100,000. In its first installment, the show was a massive hit; however, the viewership sank by almost half in season 2.
It's still too early to predict the future of "Too Hot to Handle" season 3, but it seems this season is going to be way too steamier than before as the show received the rebellious batch this year. But again, the cash prize is double that of the last year, it's $200,000 now.
Will $200,000 be enough for them to keep their celibacy? We will find out more about it on the show itself, but let's first know one of the show's contestants, "Georgia Hassarati."
Who is Georgia Hassarati? Her Age and Bio
Georgia Hassarati from Too Hot to Handle is a 26-year-old student from Queensland, Australia, pursuing her degree in "Midwifery." A self-proclaimed "very Aussie girl," Hassarati gets bored easily and moves on quickly.
Georgia Hassarati is looking for someone "who looks like Justin Bieber," as she is a huge fan of the Canadian singer. And she has some high hopes she will find someone like him on the show. Will her wish come true? Well, beauty lies in the eyes of the beholder.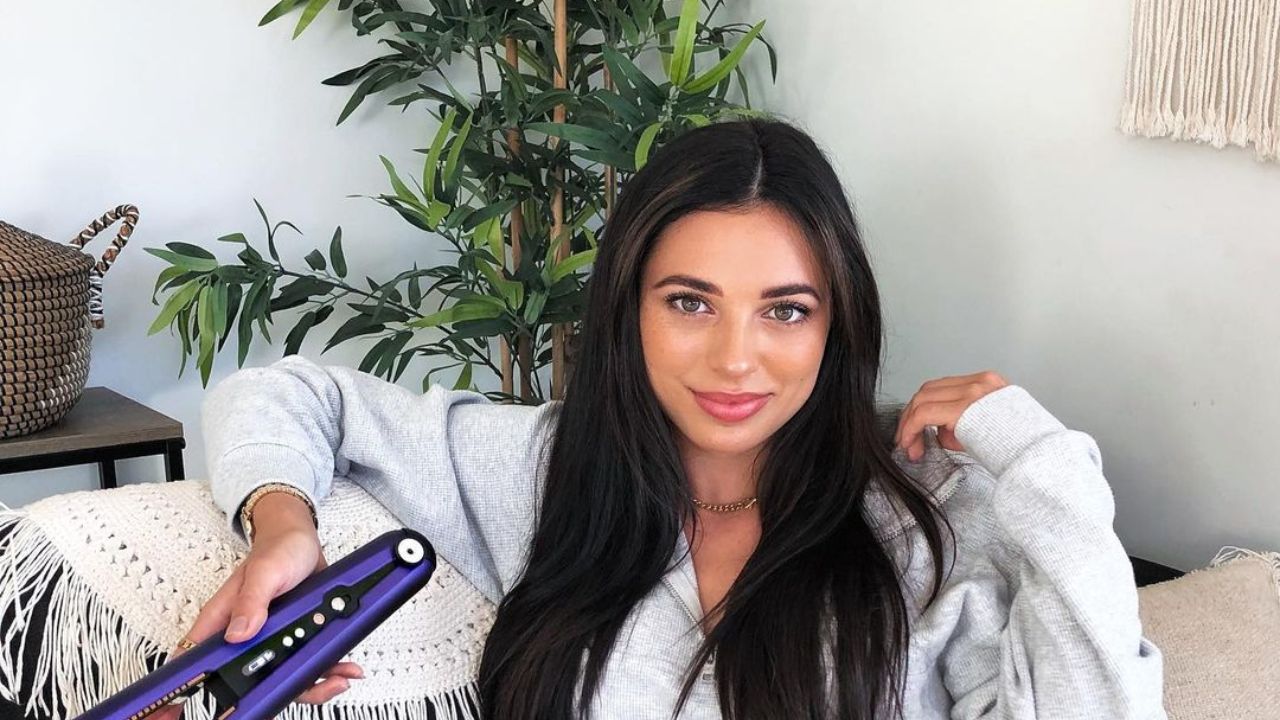 Georgia Hassarati is 26 years old as of 2022 and a student from Queensland, Australia. (Georgia Hassarati Instagram)
One thing for sure, if someone wants to date Georgia Hassarati, there's a long list of checklists that needs to be checked before approaching her. The 26-year-old Too Hot to Handle contestant loves being able to do what she wants and doesn't want to be tied down.
But things were quite different before; Georgia Hassarati was never a "free spirit" kind of person before going through a few failed relationships. She, in fact, said she wanted to settle down at one point in her life, but as her past relationship didn't work out, she wants to take her time now.
Pickles, Plant, and Piñata lover, Georgia Hassarati
Georgia Hassarati is a food lover, or should we say, a chef? When you land on her social media account, the first thing you see is a series of her cooking min-show. Be it a "sexy apple and rhubarb crumble" or anything else, it appears she knows her ways.
As mentioned earlier, Georgia loves pickles, plants and piñata, which not implies she loves food but is also a free spirit and full of energy. She is often seen going outdoor and having fun with friends. While the show has its limit, she is, for sure, going to enjoy her stay at No Pleasure Island.
Georgia Too Hot to Handle Instagram
Georgia Hassarati from Too Hot to Handle is already a star on Instagram. The season 3 contestant has over 86.8K followers on her account. You can find her on Instagram through the handle, "@GeorgiaHassarati."
Her Instagram account is mostly filled with her fabolous photos, and she is often seen having fun with her friends. She seems to be the kind of person who loves traveling to different places; you wouldn't find a single picture that repeats the location.
Georgia is apparently a fan of animals, too, more precisely, snakes! There are a couple of pictures where we could see the Too Hot to Handle contestant holding snakes. As she said, "The only snake I want in my life in 2020.. p.s I named him Clyde," holding a pet anaconda.
Don't Miss,