Jessica Garcia (full name Garcia Marie Garcia) is an American actress known for her appearance on series like "On My Block," "Liv and Maddie," "The Middle," and more. Jessica, born on March 23, 1987) is proud to be a Latina, and her Hispanic heritage, in total.
Jessica Garcia recently shared some good news on her social media; The 34-year-old actress took to her Instagram that she and her husband, Adam Celorier, are expecting their first baby. The People Magazine also covered an exclusive edition with the couple recently.
In the post, sharing a series of pictures of her baby bump, Jessica Garcia said she is going to be a mommy. Jess and Adam Celorier are excited and thankful to God for the blessing over the moon. She wrote,
"I still can't believe it! We are over the moon excited and so thankful to God for blessing us with this opportunity to be parents. Mommy and daddy love you soooo much and we can't wait to meet you!! Now get off mommy's bladder!"
Jessica Garcia has been updating her fans about her pregnancy quite often on her social media. According to People Magazine, On My Block star is due next month. Recently, she shared a series of pictures again of her baby bump and revealed she is expecting a baby girl.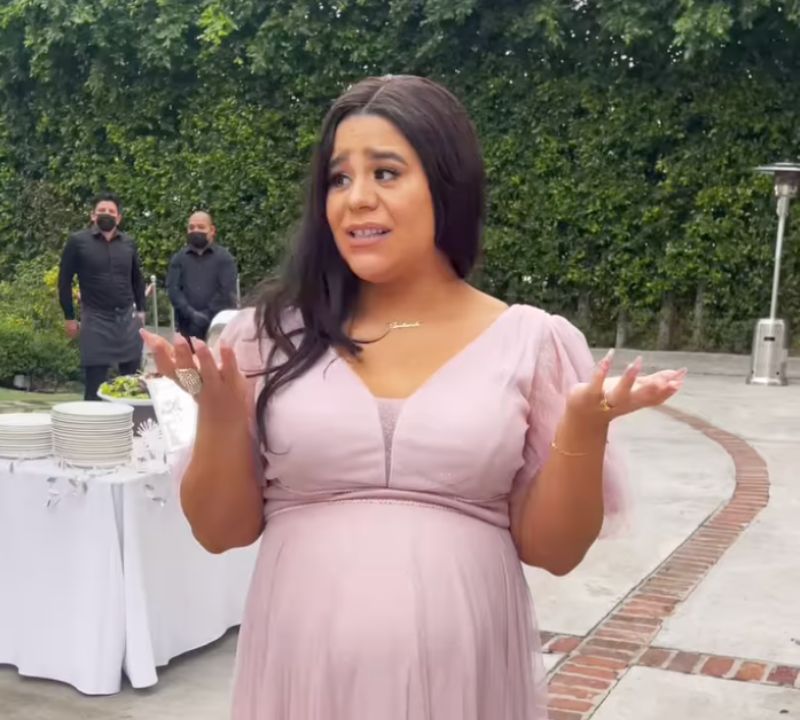 Jessica, on her post, wrote,
"What an incredible celebration for our baby girl's arrival. ?❄️? thank you so much to the incredible [E B C L | Luxury Events] for making our Pink Winter Wonderland Dreams come true."
Garcia added,
"Also A huge thank you to all the vendors who took such amazing care of us and our guests. And a special thank you to our friends and family who showered us and our baby girl withWe'reuch love. We're so blessed."
Since we know, Jessica Garcia and her husband are all excited and we are happy for them, there's still one need thing we need to know, who is Jessica Garcia's husband, Adam Celoreir? Let's find out.
Who is Jessica Garcia's Husband, Adam Celorier?
Jessica Garcia's husband, Adam Celorier, is an art director known for his work in movies like "Submerged," "Barracuda," "Palm Swings," and many more. According to his profile, Adam Celorier was born on August 13, 1979, in Framingham, Massachusetts.
Jessica Marie Garcia Wedding: Jessica and her husband tied the knots in 2018 in a private ceremony in Riverside, CA. (Jessica's Instagram)
It's not clear how the couple met, but according to some sources, Jessica Garcia and her husband met through a mutual friend at work as both come from the entertainment industry. On My Block actress and Adam Celorier were in a relationship for a long time before they finally exchanged the engagement rings.
Indeed, Jessica Garcia married her longtime boyfriend, Adam Celorier; Jessica and Adam got engaged in December 2o17. The couple tied the knots after a year of their engagement.
Jessica Marie Garcia Wedding
Jessica Garcia and her husband were engaged in 2017; the couple tied the knot after a year of their engagement in November 2018. The couple wedded in a private ceremony at Mission Inn Hotel & Spa in Riverside, CA.
From what we saw from the pictures from the wedding day, Jessica Garcia and Adam Celorier hosted a small event and invited only close friends and family members. However, their special day seemed all too lavish; certainly, it was so good, even Garcia wanted to do it again.
Don't Miss,