Tate Martell is a former American football player known for his stint at the UNLV Rebels. The 23-year-old played QB at Ohio State and the University of Miami. However, his football career ended rather too soon; Tate retired on January 18, 2022.
Known for playing Quarterback at Ohio State, Tate Martell's football career was promising; he was rated the country's no. 2 dual-threat QB when he joined Ohio back in 2017. 2018 was proved a little harsh for the 23-year-old as he saw limited action that season. However, it is surprising he still holds the record for highest completion percentage in a game after completing 10-of-1o passes against Rutgers.
Tate Martell left Ohio State and tried his luck at Miami but could never break through a starter and left the program after two seasons. Then 23-year-old tried his luck back at his home school, but he wasn't as impressive as he used to be back in the days. It seems he is out of luck, not in just football but in love, too. What happened to his love life? Let's find out.
Tate Martell's Girlfriend, Kiki Passo, Left Him!
Tate Martell and his ex-girlfriend, Kiki Passo, were in a relationship for over a year; however, the couple parted ways for unknown reasons. Well, since we looked into things in detail after they broke up, we found the reason could be Tate's distance from the football.
The thing is, Tate Martell's fans alleged Kiki Passo that she reportedly asked Tate to refrain from playing football. But later, she cleared the speculation through her Twitter and said,
"Hi there, I appreciate you asking me directly but I am not going to bring my personal life into social media, there's no need for that. The only thing I will say is that I have never told [Tate Martell] to quit football or kept him from anyone."
Well, she could be right; we don't doubt that. However, the same controversy became the turning point of their relationship, and Kiki Passo decided to leave Martell as it was too much for her to handle, all those online bullying and bashing.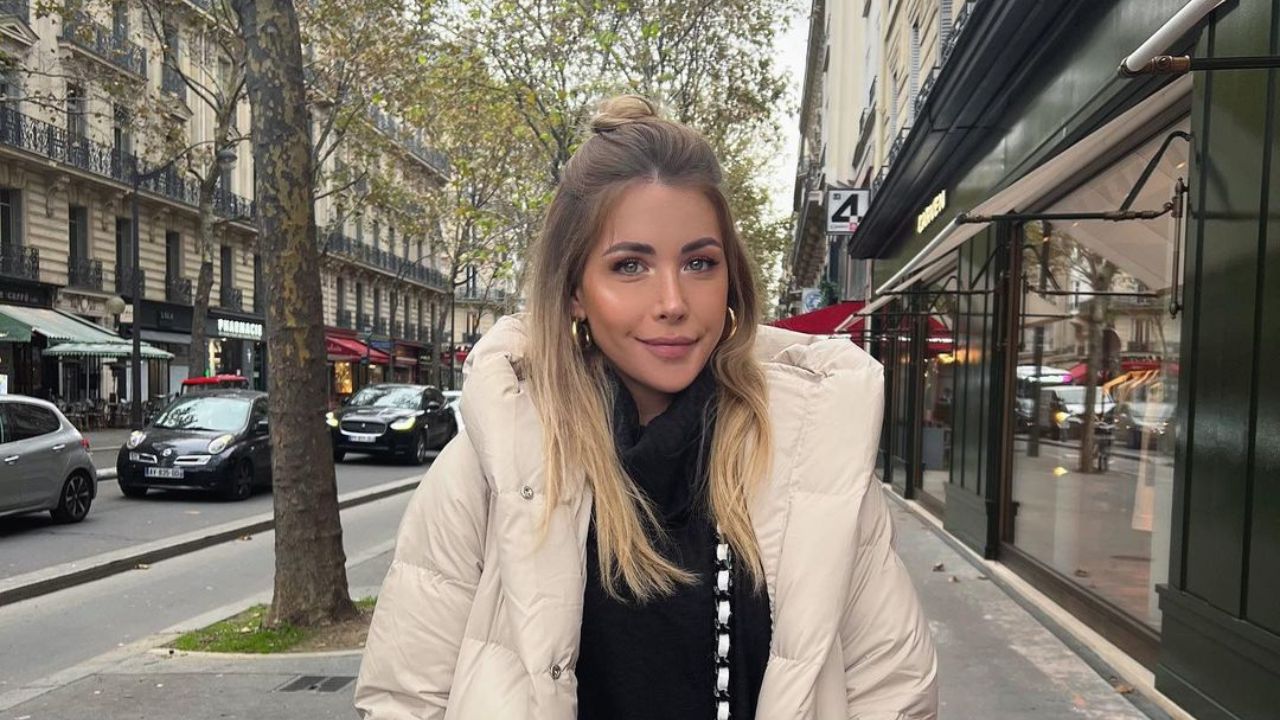 Tate Martell was in a relationship with his ex-girlfriend, Kiki Passo. Following the breakup, Tate is single, but Kiki has already found someone new. (Kiki Passo Instagram)
Following Tate Martell and Kiki Passo's breakup, the 23-year-old former QB at Ohio State is single in 2022. However, Kiki has found someone new in her life.
Why Did Tate Martell Quit Football?
It appears Kiki Passo didn't force her ex-boyfriend to quit football, but it was Tate Martell who came up with the conclusion for himself. The 23-year-old admitted it was his choice to leave his football career behind.
Why did he leave? Well, Tate now wants to focus on something new and embark upon something "business-wise." Joe Arrigo, a journalist from Vegas, reported UNLVfb QB is retired from football and focusing on business ventures.
Who is Kiki Passo Dating After the Breakup with Tate Martell?
Kiki Passo has been in a relationship with her new boyfriend, Tommy Paul, following her breakup with Tate Martell. Some reports suggest Kiki and Tommy started dating back in early 2021. The couple went public about their relationship in March 2021.
Kiki Passo's new boyfriend, Tommy Paul, is an athlete too; He is an American professional tennis player ranked world no 41 as of this writing. The 24-year-old tennis player achieved his current ranking on January 10, 2022.
Tommy Paul Career Overview
The 24-year-old American Tennis player, Tommy Paul, turned pro in 2015. Before he turned pro, Paul won the Junior Fren Open and his first four ITF Futures singles titles on clay. Tommy has recently reached his career-high ranking, world no. 41.
Tommy is currently playing in the Australian Open and has bagged a victory against Mikhail Kukushkin in Men's Single on January 17, 2022.
Don't Miss,