Jennifer Coolidge is an American actress and experimental comedian;  The 61-year-old debuted in the entertainment industry in 1989 and since then she has played in dozens of movies and television series through out her acting career. Jennifer Coolidge is most known for her roles in 'American Pie,' 'Legally Blonde,' '2 Broke Girls,' and  'A Cinderella Story.'
Recently, she starred in a new Netflix suspense series, "The Watcher," which was released on October 13. Jennifer played a character as Karen Calhoun. Surprisedly, many viewers admired her performance and were praised as well.
After the release of the series, "The Watcher," Coolidge has become a fan favorite; many people are curious about her personal life. People are wondering if the 61 year-old star is married or not. Let's find out if Jennifer Coolidge is married and has a husband?
Is Jennifer Coolidge Married To Tom Mahoney?
Previously, there was a rumor of her being married to her longterm boyfriend Tom Mahoney. Also, there were claims that Jennifer Coolidge shares two children with Tom Mahoney. However, the rumor of her being married to Tom turned out to be false; Later, the-61-year old actress explained about the speculations saying she has never been married and neither she has children. In fact, she said she is infertile.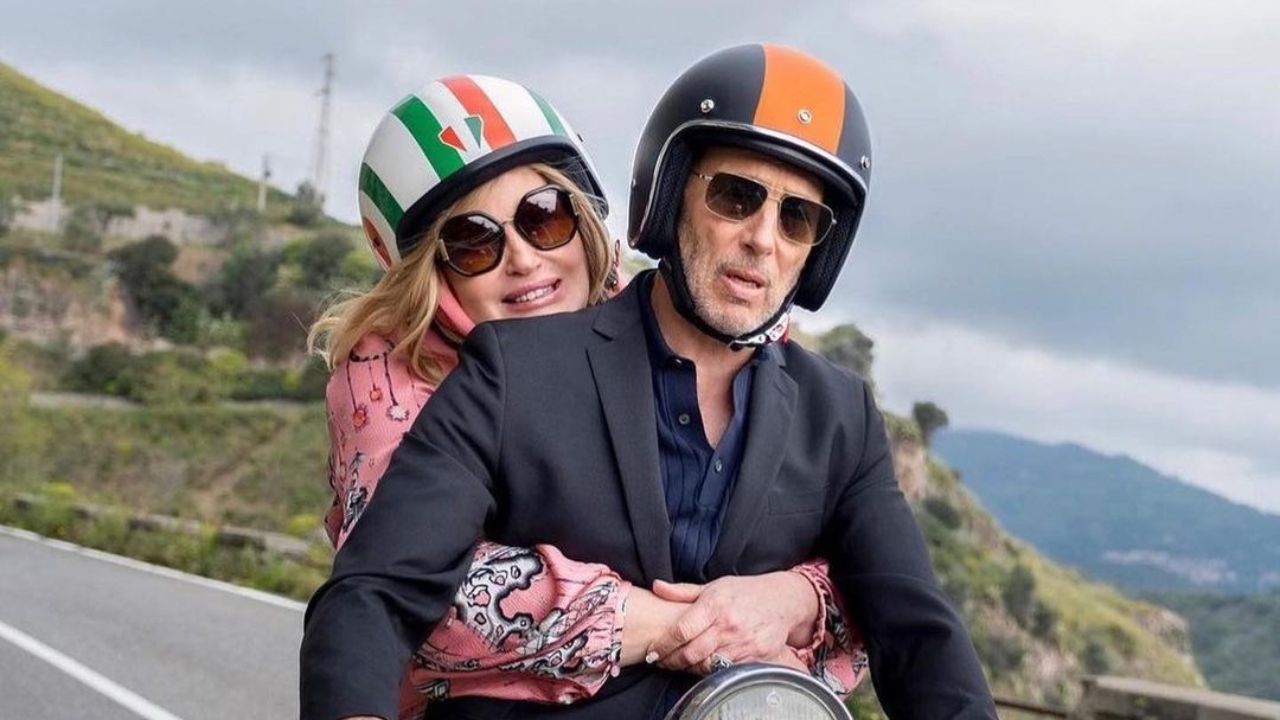 Jennifer Coolidge doesn't have a husband. Previously, she was rumored to have tied the knot with Tom Mahoney, but it turned out to be false.  (Jennifer shared a picture on her Instagram with her 'The White Lotus' co-star Jon Gries.)
On the other hand, Tom Mahoney is already married to his long girlfriend, Marica Cross, who is a famous American actress. Tom Mahoney and Marcia tied the knots on June 24, 2006. Their wedding ceremony took place in San Gabriel, CA. During the ceremony, the couple were seen with two beautiful twin daughters named Savannah Mahoney and Eden Mahoney.
Is The Watcher Cast Jennifer Coolidge Dating Anyone?
The rumor of her being married turning out to be false doesn't mean she didn't have romantic relationships in the past. Even though she is unmarried and single. The-6- year old actor has an interesting dating history to tell. Jenniefer once revealed, when she went on a vacation, she did date two boys who happen to know each other. But Jennifer told them, she had an identical twin so she could date both at the same time.
During the appearance on Watch what Happens Live with Andy Cohen in 2020, Jennifer revealed, "I did date younger men for the next 10,15 years, i have to say the movie (American Pie) has helped me out in a lot of ways, even as..... There's always someone who has seen that movie lately."
"And so then you get a whole new group of young guys; I'm single, so I'm really using it to my advantage," she added. Jennifer Coolidge was influenced by the movie and had an interest in dating younger men. Jennifer played the character of Stifler's mom in "American Pie,' who later sleeps with her son's friend.
Jennifer recently shared her experiences of dating men. Talking to Vulture, Coolidge revealed she dated many men in the past; however, all the men seemed insecure, being around as she hoped her relationship to be long-lasting; several relationships with her turned out to be short-lived.
One of her ex-boyfriends was Chris Kattan; Jenniefer Coolidge and Chris Kattan dated in the early 2000s; however, the relationship didn't last long and their relationship ended after Kattan got involved with director Amy Heckerling.
Don't Miss These,