Ali Aguilar, one of the most sought-after American athletes, is a 27 year old medal winning Olympian and softball player from Roseville, California. She recently introduced her boyfriend in her Instagram post. All these times, she has been keeping a secret about her love life, but things have changed recently.
Ali Aguilar recently introduced her boyfriend, Matt Lindamood; Taking to her Instagram, the 27-year-old softball player uploaded a montages of videos where she could be seen having fun with her friends, families, and also her boyfriend.
The video was a sum-up of her 2022 September. Ali along with the video, wrote a caption that reads, "Little bit of my september." She tagged Sami Davis and her boyfriend, Lindamood, in the post. So, who is Alig Aguilar's boyfriend, Matt?
Ali Aguilar's Boyfriend, Matt Lindamood, is a Coach!
Ali Aguilar's boyfriend, Matt, is a performance specialist and fitness coach from Los Angeles, California. Matt Lindamood, 32, runs his own performance company, Lindamood Performance, LLC. His company has been in business for more than five years. Before starting Lindamood Performance, he used to work as Sports Performance Coach at TCBOOST.
Regarding Ali Aguilar's boyfriend's education, he graduated from West Virginia University with a bachelor of science degree in exercise and physiology in 2012. Matt Lindamood hopes to make a difference in the lives of people with his performance coaching.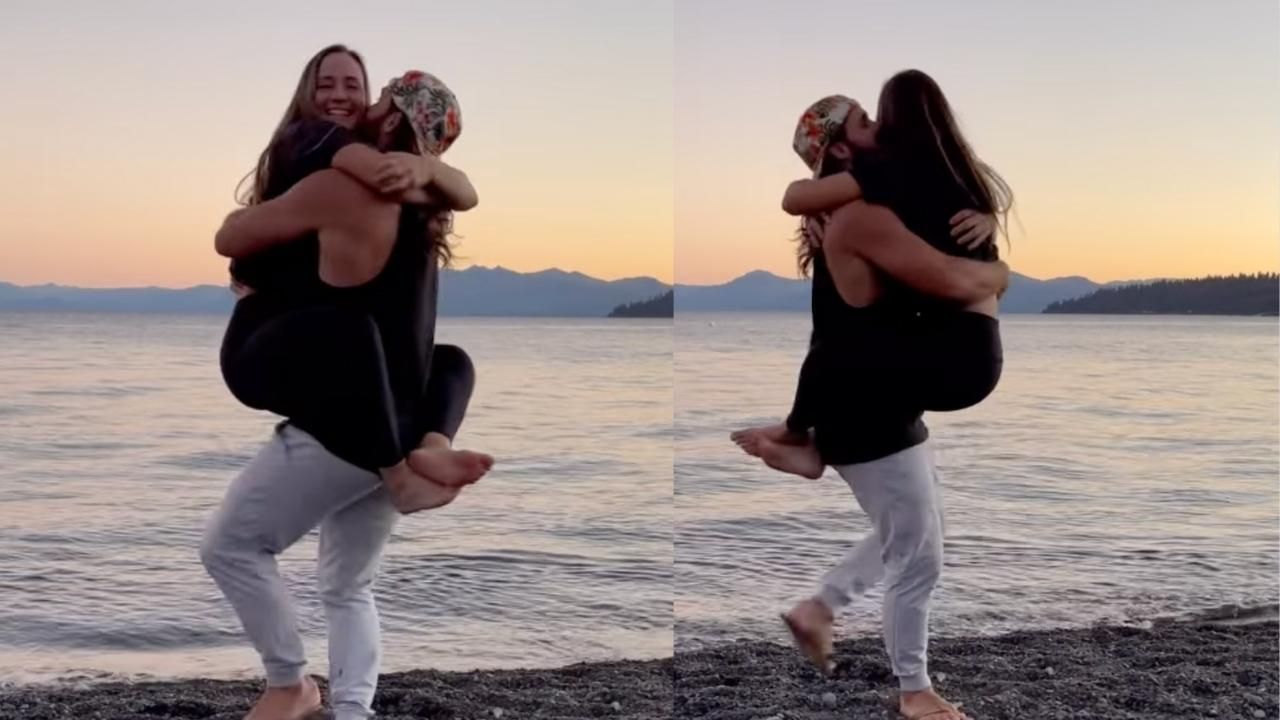 Ali Aguilar is dating her boyfriend, Matt Lindamood. The couple has been in a relationship for a few months. Lindamood is a performance coach based in Los Angeles, California. Ali Aguilar Instagram.
Matt was also a college football player. He believes his football career helped him gain experience with his strength and conditioning coaches. All the hard work really paid him him well as they instilled in him character, physical strength, and mental toughness. He says, everything supported him to be at his full potential, and hopes to share his knowledge as much as he can so other athletes can reach their full potential as well.
Ali Aguilar and Matt Lindamood Relationship
It's still unclear when Ali Aguilar and Matt Lindamood started dating, but it seems they are in a relationship for at least for a few months now. However, their social media interactions tell us that their romance is still new. But having said that, it's the first time Ali has posted about her boyfriend.
Till now, people have assumed that Ali is still single; however, her latest Instagram post says otherwise. But Matt Lindamood hasn't shared anything about his girlfriend on his social media. Maybe, they want to keep their relationship private for a while. Or maybe, they started dating just now!
More on Ali Aguilar's Boyfriend, Matt Lindamood
There's so much to know about this gentleman. Matt is not just a performance coach. He is a certified massage therapist (CMT), strength and conditioning specialist (CSCS), and knows a great deal about Functional Movement Systems (FMS). Also, he is experienced in Dynamic Neuromuscular Stabilization (DNS).
Matt started his company, Lindamood Performance, LLC, in 2017, and his vision is to provide a holistic approach to performance and rehab. He has worked with several athletes and Olympians, including his girlfriend, Ali Aguilar.
Don't Miss These,