"16 and Pregnant" star Jordan Cashmyer reportedly died on January 16, 2022. The medical examiner hasn't disclosed the cause of death; however, they confirmed the death to TMZ on Sunday. Jordan and her ex-boyfriend, Derek Taylor, appeared on the show in 2014.
The MTV reality show star Jordan Cashmyer, and her then-boyfriend, Derek Taylor, parted ways following the birth of their child, Genevieve "Evie" Shae Taylor. Following the split with Derek, Cashmyer revealed she suffered from postpartum depression and attempted suicide.
On her Facebook post, Jordan from 16 and Pregnant wrote,
"I have been struggling with a lot of different things emotionally since I had Genevieve. I was diagnosed with postpartum depression and was on medication for a little while for it, but I never followed up with my appointment… My mood wouldn't stay stable for very long, I was extremely impulsive, couldn't focus, the smallest things would set me off, and my anxiety got worse, as did my depression and OCD."
That's not the only time Jordan Cashmyer talked about her depression; a year later, in 2015, she went through something similar, which she revealed on her social media post. In the post, she wrote,
"I was depressed due to the issues that were going on in my life at the time and was using drugs and drinking. A family member decided to tell the hospital that I attempted an overdose because they believed that would get the proper treatment I needed."
Jordan Cashmyer Boyfriend, Michael Schaffer, Died a Months Ago
Jordan Cashmyer from 16 and Pregnant had always been in a bad relationship; after her split with Derek, she dated a few men; however, all proved to be the wrong ones for her. But finally, she found someone she could rely on, but her life wasn't going easy on her.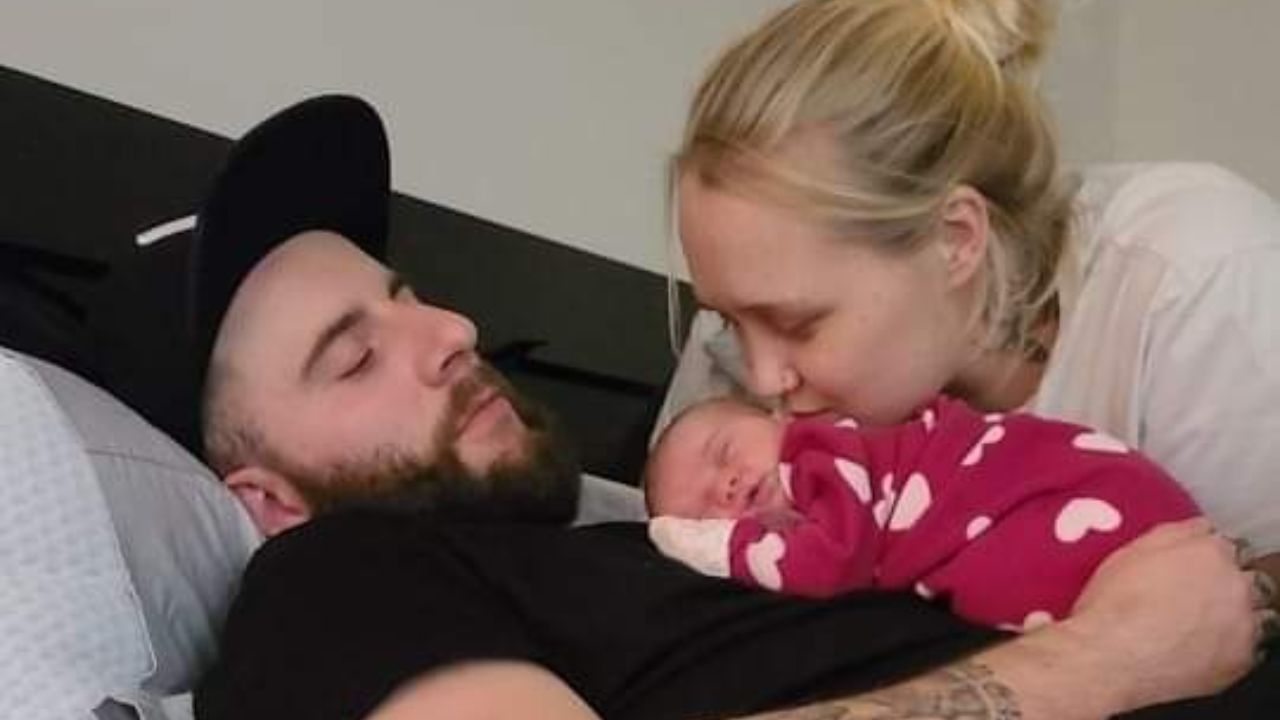 Jordan Cashmyer's baby daddy, Michael Schaffer, died a month ago.
After the split with Derek and a few other men, Jordan Cashmyer was in a relationship with her boyfriend, Michael Schaffer. Both seemed happy in their relationship, and they had recently welcomed a daughter named "Lyla." Sadly, Michael Schaffer passed away a month ago.
The news of Jordan Cashmyer's death came a month after her boyfriend, Michael Schaffer's death.
Jordan Cashmyer's Father Confirmed Her Death
Jordan's Cashmyer's death was first confirmed by her mother, Jessica Cashmyer, on Sunday, January 16, 2022, on Facebook, through Jordan's father's account. In the emotional post, Jessica wrote,
"Last night I received a call no parents ever want. My oldest beloved daughter, Jordan has passed away, she was only 26 years old. Our hearts are truly broken, no parents should ever have to go through losing a child, EVER."
Jordan's mother added,
"Please keep my family in your thoughts and prayers as we navigate through this terrible tragedy. Please understand and respect our privacy at this time. We are surrounded by the love and support of our children, granddaughter Lyla, and family members."
Don't Miss,