Men's golf Olympic events concluded with Xander Schauffele a gold medal for the Team USA, and now it's women's turn. Team USA is represented by the Korda sisters, Jessica Korda and Nelly Korda.
Self-proclaimed "Kordashians," Jessica Korda and her younger sister, Nelly Korda, were at Kasumigaseki Country Club preparing for this week's women's competition. Still, the sisters were also feeling the pressure during Schauffele's game.
Following Xander's game, Jessica spoke to the media, during which she admitted, "My Whoop registered an activity during his last hole. I think we're really feeling it for him, it was just so clutch coming down the stretch and that last hole and with the putt and everything, that it's bigger than us and golf."
Jessica Korda and her younger sister, Nelly Korda, also talked about their experience in the Olympic Village. The 28-year-old pro golfer said being part of the Olympics is the coolest thing ever and going to the village and checking out the USA building was unexplainable and unbelievable.
Jessica added, "Maybe it's just because being an Olympian, you're known as the best athlete in the world. That's something golf isn't always related to. Maybe it's just the team camaraderie, seeing every country together especially in a day and age where that doesn't seem to be what's in."
"It brings people together and it brings a common goal, cheering for your team. That's something that's so cool about sports and another reason that makes the Olympics so special," Korda said.
Kordas sisters reached to their friend, Justin Thomas, for some insight as he landed first in Tokyo. Instead, Justin made Jessica more curious with his "Wait you land here, it's going to hit you," text.
But both sisters are in Olympic Village now; the only concern they have is they can't have fans out and get the kind of experience they were looking forward to, but they are still grateful to be there and represent the country.
While we wait for Jessica's round on Wednesday and Thursday (4th and 5th August 2021), let's find out more about her personal life and know if she is dating someone.
Jessica Korda Boyfriend 2021: Is the Pro Golfer Dating?
It's not even news; Jessica Korda is in a relationship with her longtime boyfriend, Johnny Delprete. According to sources, the couple has been together since 2013; when Jessica appointed Johnny as her caddie following, she fired Jason Gilroyed.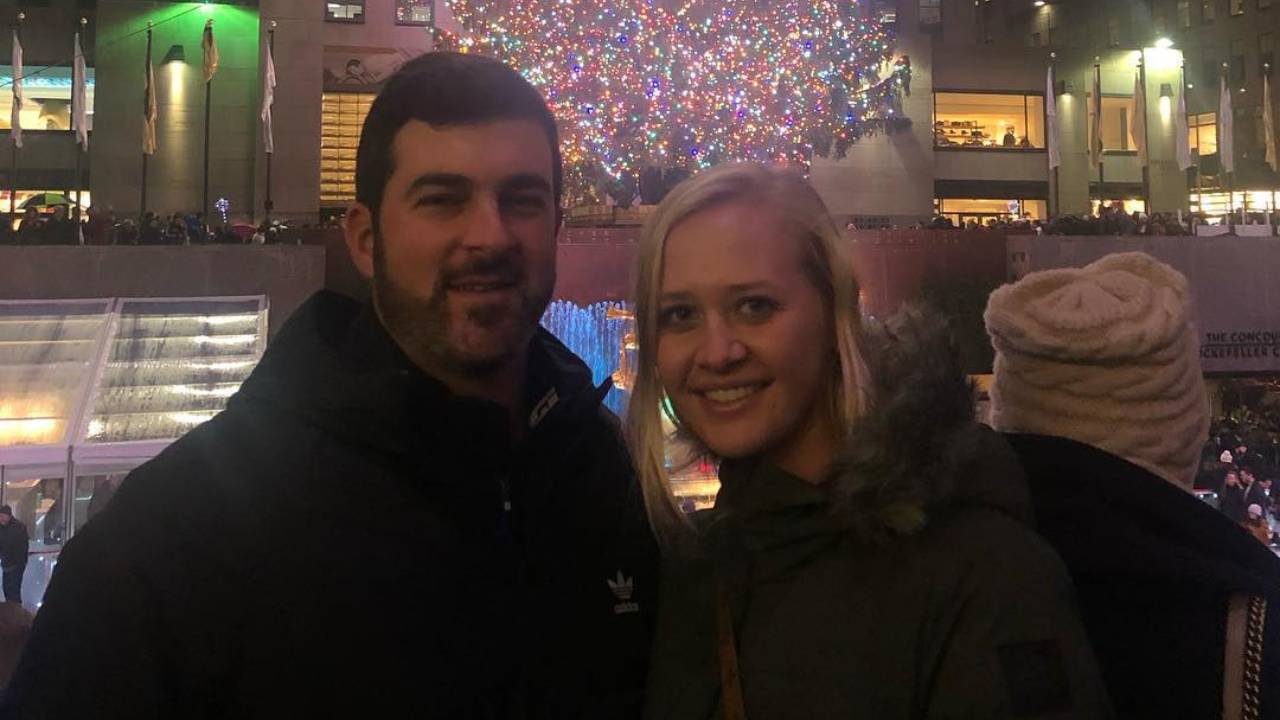 Jessica Korda is in a relationship with her boyfriend of eight years, Johnny DelPrete. Her beau is a former golfer and caddie but now working as a real estate agent in the Florida area.
The reason Korda had to fire Jason was a disagreement between them for the shot selection. After nine holes, the 28-year-old fired Jason and put her boyfriend, Johnny DelPrete, on the bag.
Who is Jessica Korda Boyfriend, Johnny DelPrete?
Jessica Korda's boyfriend, Johnny Korda, is also a former golfer himself. Having caddied for his girlfriend, Johnny later joined the club himself. Some of his best seasons are Korn Ferry Tour in 2012 and PGA Tour China in 2015.
After retiring from his golf career, Jessica Korda's boyfriend, Johnny DelPrete, is now working as a real estate agent and is currently based in the Jupiter, Florida area, where he was born, raised, and did most of his schooling.
Jessica Korda's Boyfriend Arrest
Back in 2019, Jessica's boyfriend was arrested as part of a human trafficking investigation in Stuart, Florida. According to the reports, Johnny was charged with soliciting prostitution.
DelPrete was later released from custody in Martin County on a $2,500 bond. During the time, more than 100 individuals were linked to alleged prostitution at Florida spas and massage parlors. Even Jessica refused to address the situation and didn't respond to a text message seeking comment.
Don't Miss,