Maybe we all had this hunch, a feeling that Jade Carey could do better; this could be the reason The US sent one extra woman gymnast to the Tokyo Olympics. Team USA sent five men and six women; at first, it seemed a little partial; the extra woman in question is Jade herself, and believe us, she earned had her spot.
Jade Carey, now the Olympic gold medalist gymnast, earned her spot outside of July's Olympic trials. She qualified by earning an individual invitation due to how she performed in the Apparatus World Cup series over the past three years.
Jade Carey, who is an individual competitor, took to her Instagram to show her willingness to be part of the team and was ready to accept an individual spot. In her post, she wrote,
"I have every intention to accept the individual spot that I worked very hard to earn by competing in the Apparatus World Cup Series spanning from 2018-2020 when officially offered to me"
As we all know, her request was accepted, and Jade Carey of Team USA is a gold medal winner in the Women's floor exercise with a score of 14.366 at the Tokyo Olympics 2020.
Following her exceptional win, Carey spoke with the reporters and said, "Coming back from a day like yesterday, I'm really proud of myself for being able to put that behind me and finish with probably the best floor routine I've ever done in my life."
"Yesterday was very tough for me, I tripped, I guess, in my hurdle, or right before. I don't even know. It's kind of a blur now. It was really hard, but I'm glad I'm safe and healthy. Doing that second vault, it was a challenge, but I didn't want to give up. For tonight, I just had to let that go and give it my all," Jade Carey added.
Well, since we know all about her Olympics journey now, let's find out more about her personal life. Is Jade Carey in a dating scene? Does she have a significant other?
Jade Carey Boyfriend 2021 - Does She Have a Significant Other?
This has been the question of many ever since the 21-year-old made it to the Tokyo Olympics 2020. Who is Jade Carey's boyfriend? Does she have a significant other? Well, the answer to that question is a little hazy. While we don't have the confirmation from the gold medalist gymnast yet, but we think we know who her boyfriend or significant other is.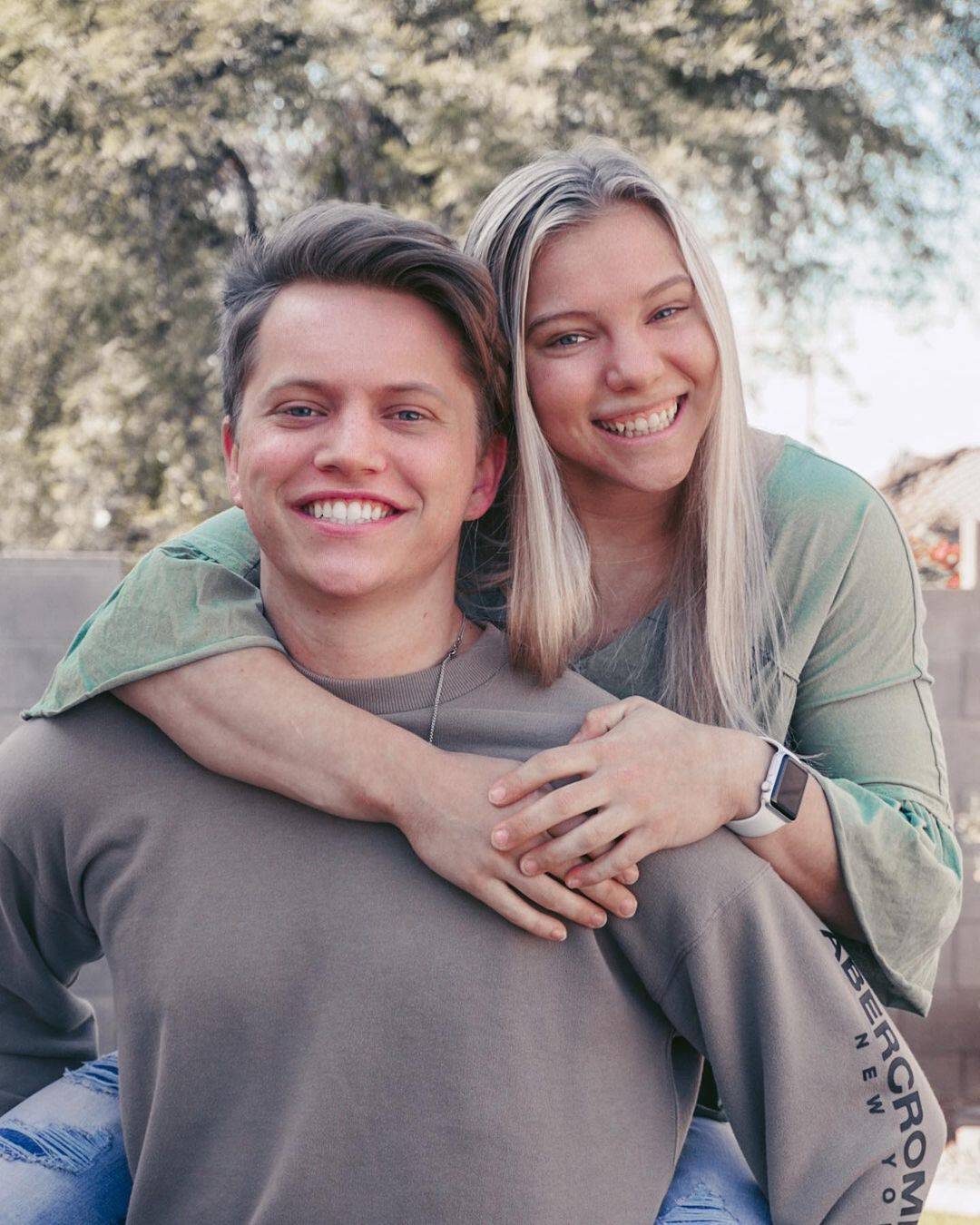 Jade Carey is in a relationship with her boyfriend, Conner Payne. [Conner's Instagram]
Following e-stalking her profile for a while, we came to know; there might be a chance, Jade Carey is dating her alleged boyfriend, Conner Payne. The couple has a few pictures together, and it seems they are in a relationship for more than three years now.
We only found the couple's pictures on Jade Carey's boyfriend profile; it seems like the 21-year-old gymnast is way too secretive about her personal life and doesn't want to let you know whom she is dating, but we know; now!
Who is Jade Carey Boyfriend, Conner Payne?
Jade Carey's boyfriend, Conner Payne, is a student at a nationally ranked Christian University, Baylor. From his Instagram pictures, we can tell Jade Carey's Significant other is a University volleyball player.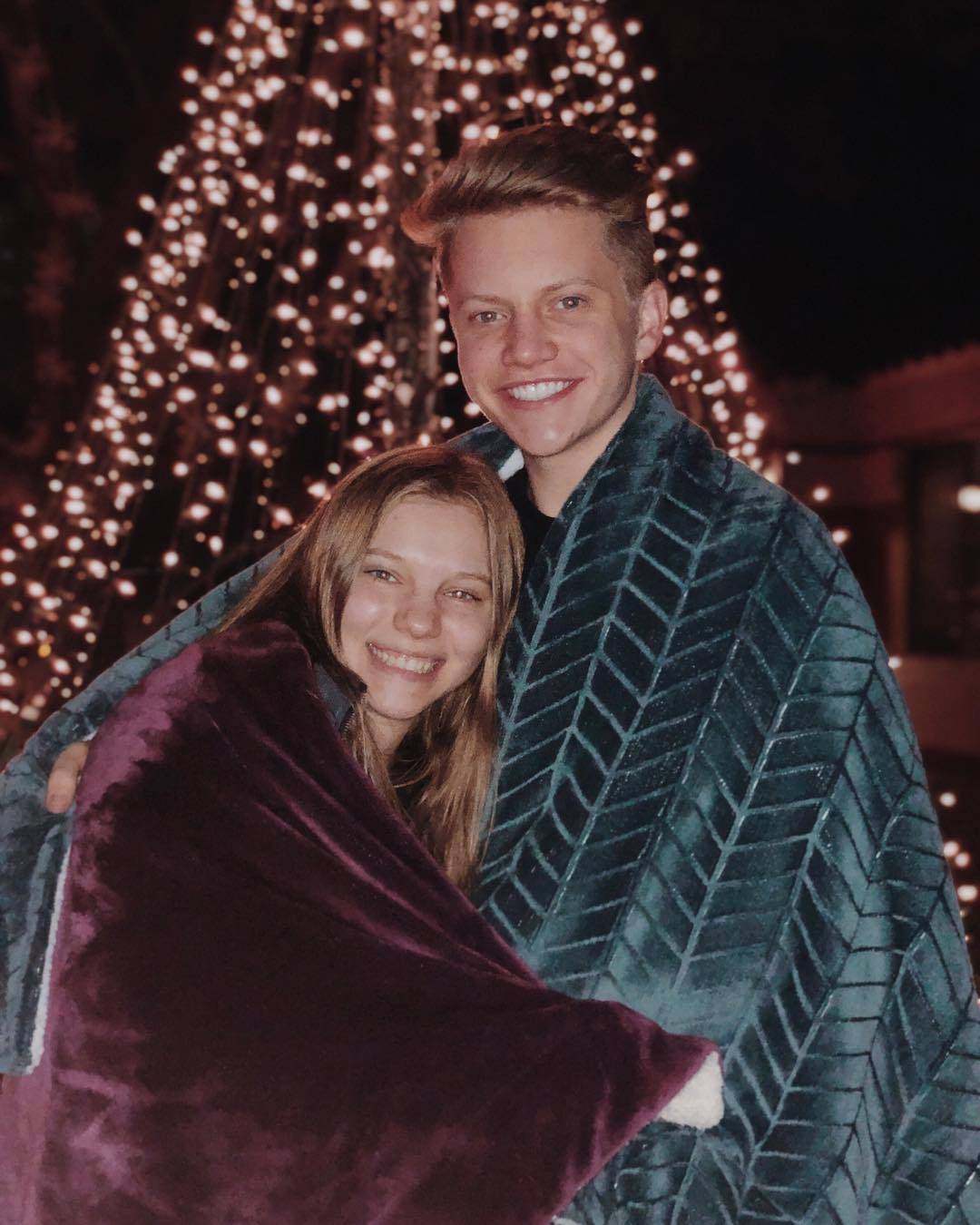 Jade Carey's Boyfriend, Conner Payne, is a student at Baylor University and a volleyball team member. [Conner's Instagram]
Back in 2015, Jade Carey's boyfriend uploaded a picture of him and his team winning the Arizona region championship. In the caption, he wrote, "Arizona region champs! Couldn't of asked for a better team to win state with!."
Since we know Jade Carey is dating Conner Payne, there's another man she hearts more than anything else in the world, and that person is her dad.
Jade Carey's Dad Helped Her Recover in Time to Complete Her Second Vault
Brian Carey is not just a father; he is a lifelong coach of the 21-year-old gymnast. The Pheonix, Az athlete's dad, knows how to help his daughter in a difficult situation. He just knows when to switch mode between a coach and a father.
When Jade had less than a day to regroup in time for the floor finals, her dad turned off the coach mode and switched to father mode and motivated her differently that she was inspired to bag gold at the floor exercise final.
Talking to the reporters on how he helped Carey, Brian said,
"I told her, 'You know, right now, you feel like yesterday was the worst day in your life, but today can be your best day. So just don't give up. Keep going. And she killed it."
Even Simone Biles Was There For a Rescue Too
A little pep talk can make a huge difference; Jade Carey bagging a gold medal couldn't be a better example of it. As suggested by reports, before the 21-year-old gymnast took the floor for her performance, she talked with Simone Biles.
Following Simone biles exit after she withdrew from the competition, Jade Carey was there to fill her spot, and there couldn't be a better person than Simone herself who could inspire her substitute.
When Jade Carey won the gold medal on Monday, she talked with the reporters and told them about her pep talk with Simone Biles before her performance on Thursday in the Women's Olympic all-around final.
Carey said, "She told me, 'Good luck,' and go out there, do the best I can and have fun. I feel really proud of myself for how I was able to step in at the last minute and compete."
Don't Miss,