Actor Jung Hae-in, the South Korean heartthrob, is the main character of the Netflix series "DP." The 33-year-old actor, managed by FNC Entertainment, plays the character of a pizza delivery boy assigned to a deserter pursuit unit.
The Netflix series, DP, examines South Korean men's toxic masculinity and bullying during their mandatory military service experience. The show is well-received by the audience worldwide; as of now, the show has a combined score of 8.4 out of 10 on IMDb.
No doubt, the actor has done a tremendous job proving his acting skills on the Netflix series. However, this is not the first time he was loved for his onscreen presence. The 33-year-old actor is also known for his stint on one of the most popular K-drama series, "Reply 1988," and many others, including "Tune in Love," "While You Were Sleeping," and "Start-Up."
We all know how his acting skills won so many people's hearts. His innocent look caught all the attention. So many of Jung Hae in fans, and people are curious about his new girlfriend. What's his relationship status right now?
Jung Hae-in Girlfriend: Is He Dating Someone?
We have all heard rumors of him dating his co-stars in the past, but in his recent interview, Jung Hae-in admitted he is single and focused on his career right now. The 33-year-old actor has always been speculated of dating his co-actors, but to put all rumors to bed once and for all, the South Korean actor revealed he never dated his co-star and had just great bonding working with them.
They all are good friends. However, his fans' theory is turning over big rumors right now that he may or might be dating Kim Ji Soo, also known as Jisoo, a member of a girl group Blackpink.
Is Jung Hae-in in a Relationship with Jisoo?
Since we all know Jung Hae in and Jisoo is all to set give us a mind-blowing performance in their new upcoming drama called "Snowdrop," we can already predict how their chemistry will come up together. The two look great together on their first drama teaser.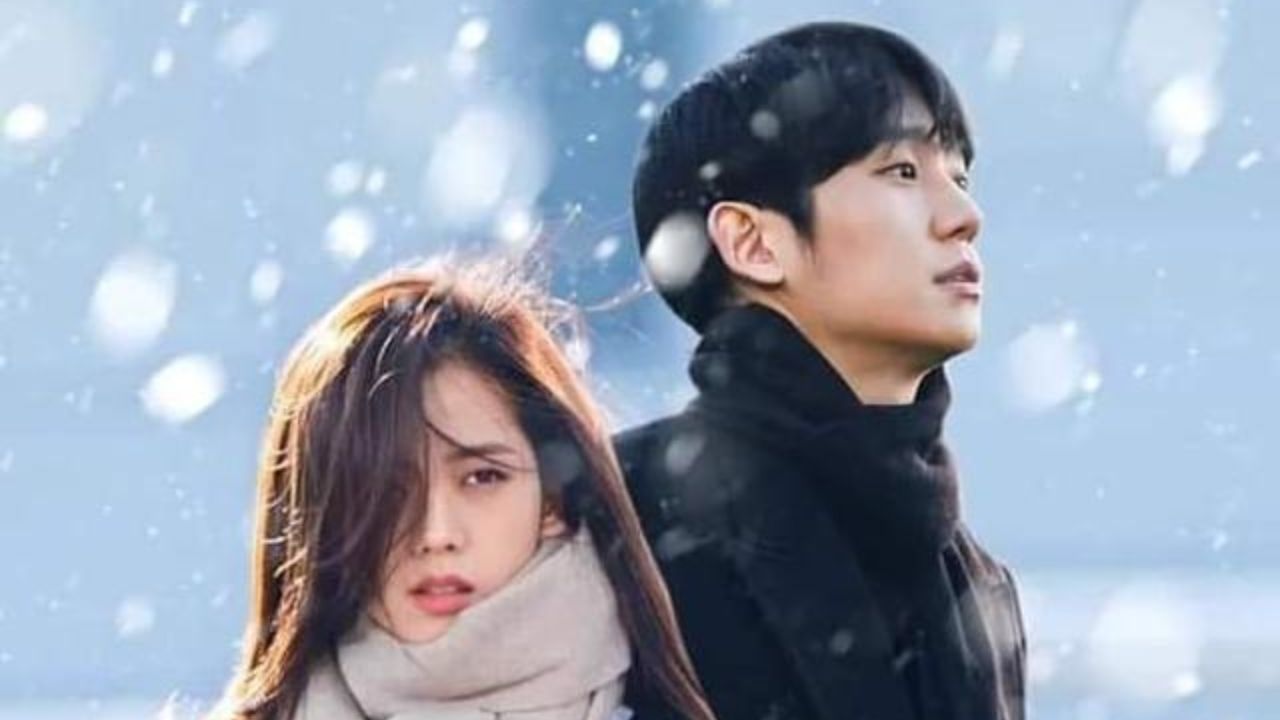 New teaser poster for upcoming S. Korean drama, Snowdrop. (Korea Boo)
Fans are screaming and shipping them hard; moreover, they express their enthusiasm in various tweets and social media, which are trending worldwide.
Many people have seen them together shooting for the drama and already guessing that their chemistry will turn out great. Rumors say they might be dating, but we are not sure yet.  But fans are hoping for the best for this onscreen romance.
Jung Hae In and Jisoo Romance on Snowdrop
Snowdrop is the new upcoming South Korean series featuring Jung Hae In and Jisoo. According to the reports, the series will premiere on JTBC first in December 2021. While we are accustomed to watching most of our k-drama on Netflix, it will be different this time.
According to the production company, Disney+ will be given the right to premiere the show in the selected market. This is something new for both the K-drama series and Disney+. So, are you ready for the period drama, and hopefully Jung Hae In and Jisoo's love story?
Don't Miss,