Lee Dong Hwi is a South Korean actor known for his stint in movies like "The Call," "New Year Blue," "My First Client," and series "Pegasus Market," "SF8," "Radiant Office," and many more. The 36-year-old actor gained a massive following through his role on "Reply 1998."
Dong Hwi, who is known for being super funny and has great comedic timing, is loved for his portrayal of "Ryu Dong Ryong" on "Reply 1988." Dubbed as one of the "Best Kdrama Series," the show resonates with the family values that everyone should foster but most failed to accomplish.
The 20-episode show teaches us about generosity, hope, gratefulness, friendship, hard work, acceptance, and many more; above all, it teaches us unconditional love. Undoubtedly, the series all its cast to gain worldwide recognition, and Lee Dong Hwi was no exception.
Lee Dong Hwi is all set to appear on the new 2021 Netflix series, "Glitch," (original title "Geullichi"). The 36-year-old South Korean actor will play the character of Lee Si Kook, boyfriend of "Hong Ji Hyo," played by South Korean actress Jeon Yeo-bin.
The new upcoming 2021 thriller will revolve around the life of Jeon Yeo Bin's character, following the disappearance of her boyfriend. Lee Si-kook disappears with an unidentified light; then, Hong Ji Hyo searches for her missing boyfriend. "Glitch" will likely premiere in December of 2021; however, the official confirmation is yet to come from Netflix.
Lee Dong Hwi has a girlfriend on the Netflix series, "Glitch," which the sources confirm, but what about his dating life in real? Is the 36-year-old S. Korean actor in a relationship? Here's what we know.
Lee Dong Hwi Girlfriend in 2021: Is the "Glitch" Actor in a Relationship?
Lee Dong Hwi is lucky in real life; the "Reply 1988" actor is dating his girlfriend, Jung Ho Yeon. The sources claim the Lee Dong Hwi and "Squid Game" actress Jung Ho Yeon have been dating for more than five years now. When Hoyeon Jung's fans e-stalked her profile, they found she has been in a relationship with Lee Dong Hwi since 2016.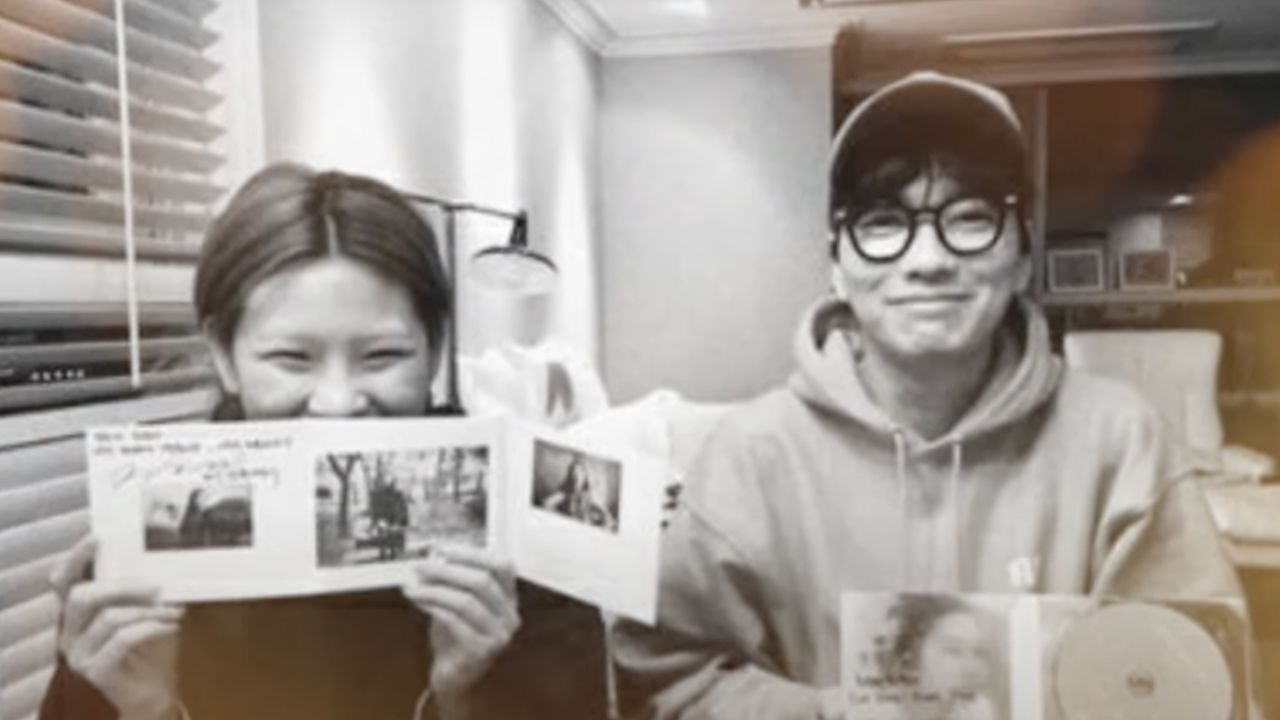 Lee Dong Hwi has been in a relationship with his girlfriend, Hoyeon Jung, since 2016. (YouTube)
It's not a secret, though, Lee Dong Hwi's girlfriend talks fearlessly about her boyfriend, and she also credits her success to Lee Dong Hwi. In an interview, the "Squid Game" actress said Lee Dong Hwi is "amazing," not just as a fan but in many ways. Her boyfriend supports her in every way possible and has always encouraged her to do good in her career and life.
Despite a huge age gap between them, Dong Hwi and his girlfriend, HoYeon Jung, share a perfect relationship, and their love hasn't even flinched for all these years.
Are Lee Dong Hwi and Hoyeon Jung Married?
People are speculating Lee Dong Hwi married his longtime girlfriend, Hoyeon Jung. Some social media accounts even shared some pictures of Lee and Jung wearing the same rings, suggesting the couple is, at least, engaged. However, Hoyeon and Dong Hwi have yet to confirm the news.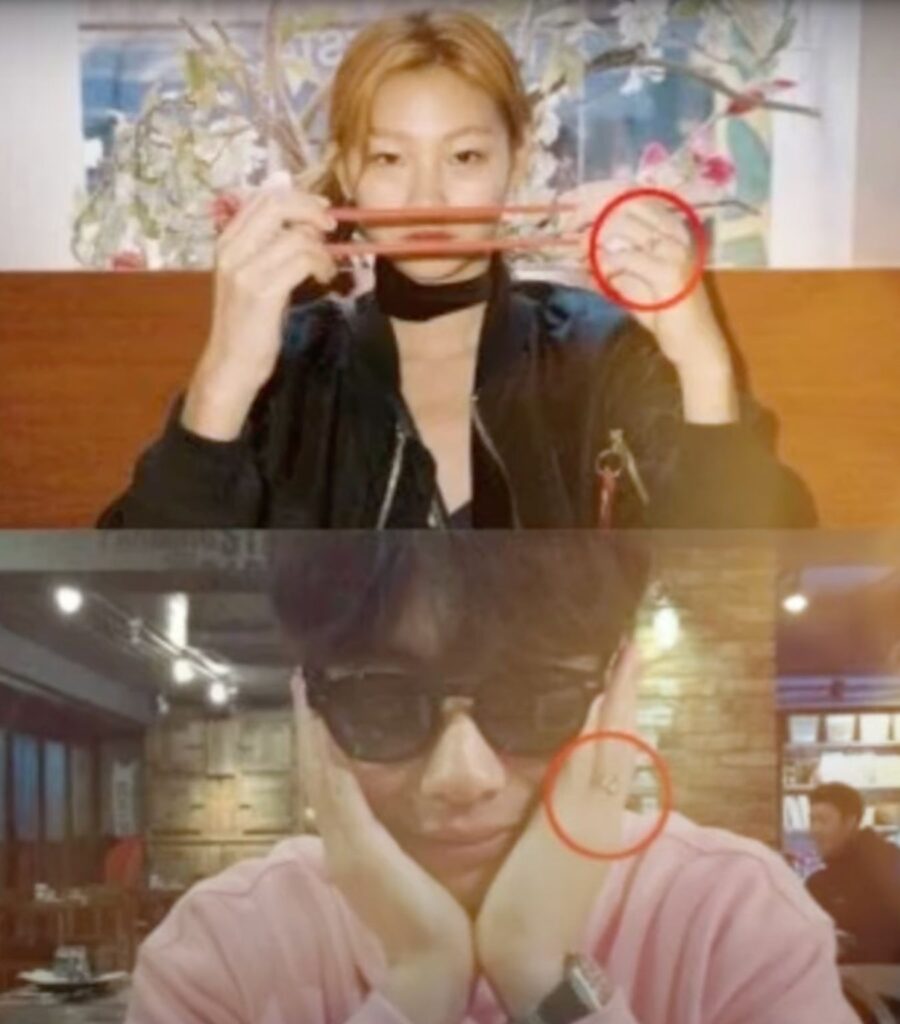 Lee Dong Hwi and Hoyeon Jung have identical engagement rings. (YouTube)
Nevertheless, fans love Jung and Lee's amazing chemistry and would love to see Hoyeon as his wife someday. One fan wrote, "Dong Hwi and Hoyeon Jung make a beautiful couple and I hope to see them onscreen together." Indeed, that's the series we are waiting for too.
Don't Miss,