SAS: Rise of the Black Swan actor Sam Heughan plays the role of Tom Buckingham, and his character gets to marry his girlfriend, Dr. Sophie Hart, played by actress Hannah John-Kamen. However, the 41-year-old is far from getting married in real life.
Sam Heughan previously admitted he is eager to find the love of his life and tie the knots, but sadly the actor's busy schedule has kept him from finding the perfect match. While he was still filming for the Outlander series season 5, talking to the Inquirer, the 41-year-old SAS actor said, "I would like to emulate some of Jamie's (his character on the show) qualities."
"He is very loyal and quite stubborn. The love that Jamie has for Claire - It would be amazing to find something like that myself. Certainly, relationships are hard when you are working in Scotland 10 months a year. I travel a lot and any downtime I have, I am trying to do other projects, so very much, my career comes first," Sam added.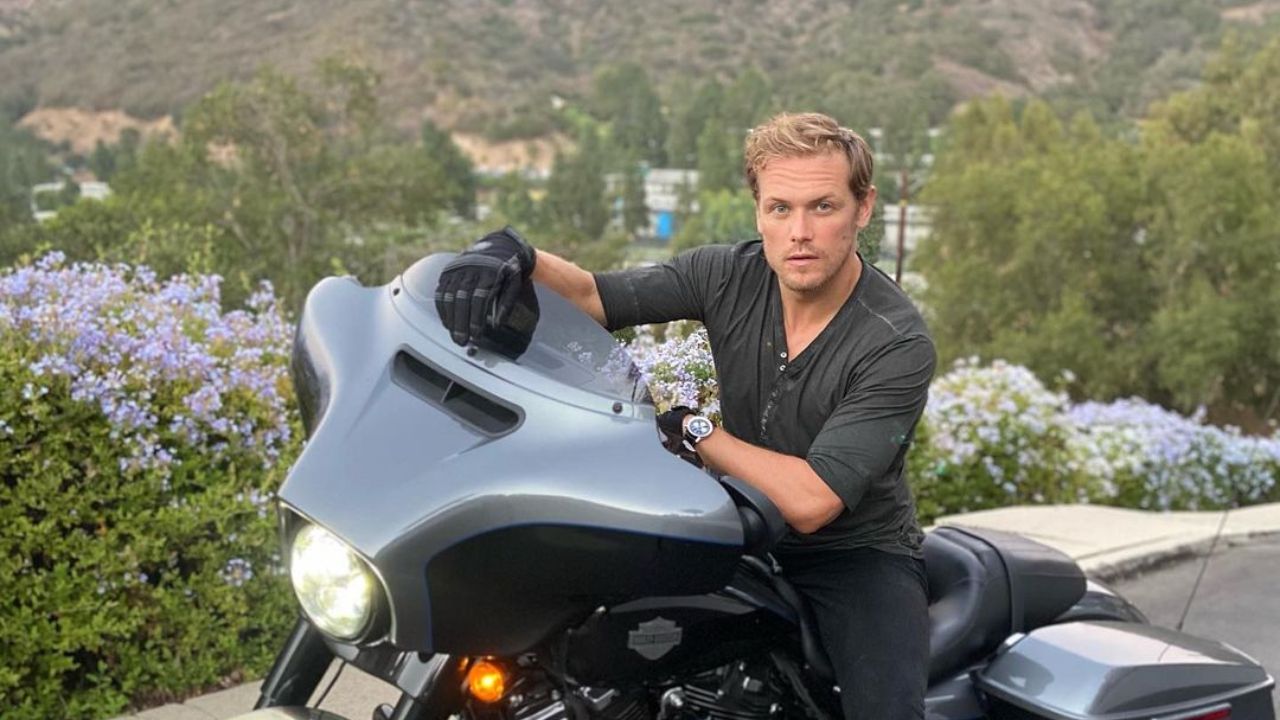 Sam Heughan doesn't have a girlfriend; the SAS actor is not dating anyone and is currently single as of 2021.
Sam Heughan made it clear, the SAS actor is not dating anyone in 2021, let alone getting married. However, he hopes for the love that Jamie and Claire have. The 41-year-old said, "I think we all aspire to it. I think that's maybe why Diana Gabaldon's (Outlander Novel series author) books have done so well and why we have a great family of people that buy into that."
"I think it's something that we all aspire to and aim for, so, yeah, I would like to think it's real, and I'd like to think that one day I could have that myself," Sam added."
Sam Heughan Past Relationships
Sam Heughan was linked to several names in the past, including his "Outlander" co-actor, Caitriona Balfe. The co-actors admitted they are just best friends and on-screen lovers, and nothing more than that. Besides, Caitriona is already married to her husband, Tony McGill.
The only known relationship of SAS actor Sam Heughan is with MacKenzie Mauzy in 2017. According to the reports, the former couple met at an industry event, but sadly their romance led to MacKenzie being targeted by social media trolls.
Sam Heughan Joked Moving In With Graham McTavish
Just a couple of months earlier, Sam Heughan and Graham McTavish had a laugh with their fans. The duo took to social media to "jokingly" announce the two moved in together.
Sam and McTavish have been friends for as long as the Outlander series came around, the co-stars are best friends, and their announcement of "living together" caused a massive hilarity in their fandom.
Sam Heughan on SAS: Rise of the Black Swan
Sam Heughan plays "Tom Buckingham," a sergeant who is unsuspecting of the attack, which sees 400 hostages held at gunpoint and terrorists declare war on the UK government. Sam's character is off-duty and taking his girlfriend to Paris to propose.
The plot takes the twist when the train they are in is hijacked by terrorist group "Black Swan," and the actor's character, "Tom," tries to stop them and save everyone on board, including his girlfriend, Dr. Sophie Hart.
Daniel Craig was picked for the role, but later, Heughan replaced him. When asked about his role, Sam said, "I feel like Tom Buckingham is equally as interesting and, who knows, maybe this could be the new franchise. It is an action movie and there are a lot of fights but strangely I loved it. It was exhausting and fun. Every day I loved going to work and playing a new character, and of course I love action."
"Obviously this is based on the authentic actual reality of how the military and how the government operates as well, and all the experiences were based on Andy McNab's experiences so I would say this is, dare I say it, more of an authentic Bond than Bond is. Bond is a lot more heightened," Heughan added.
Don't Miss,