Larry Walker s a Canadian former professional baseball right fielder, played for Colorado Rockies, Montreal Expos, St Louis Cardinals in his 17-year MLB career. The 54-year-old was one of the best during his time; he was one of baseball's greatest hitters.
Larry took to Twitter to show his fans his reaction when he got the call for the Baseball Hall of Fame Induction in Cooperstown. During the time (January of 2020), we saw his family and friends were more excited than Larry himself.
Finally, the day came, September 8, 2021, was the day; Following the induction, Larry became the second Canadian to be inducted into the Baseball Hall of Fame after Ferguson Jenkins.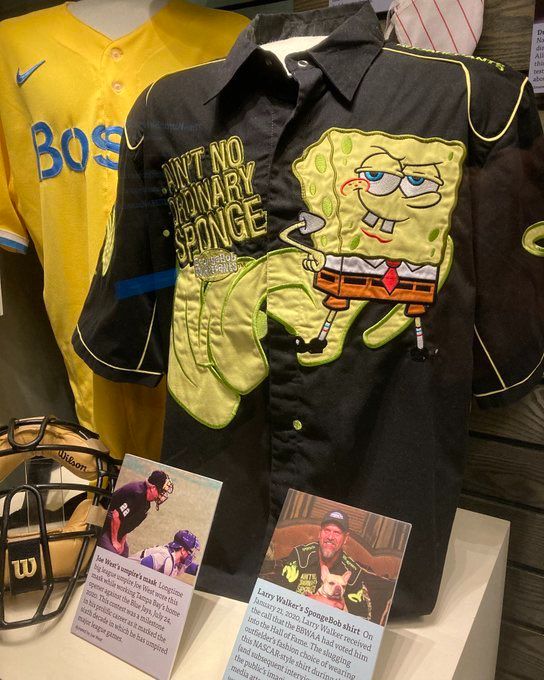 Just In case you are wondering, Larry Walker's SpongeBob shirt reads, "Ain't No Ordinary Sponge." (Joon Lee Tweet)
Larry's career is something of an exceptional feat; he is one of three players in baseball history to make the top 100 in each of batting points, basis points, and defensive points recorded. Moreover, he is a seven-time Golden Glove Award winner, three times batting champion, and five times All-Star.
While everything was going well for him, Walker had to face some problems in his personal life. The 54-year-old and his former wife separated after their daughter, Britany, was born. The former couple filed the divorce when their daughter was four years old; following the divorce, she lives with her mother, Christa Vandenbrink.
After four years of his divorce from Christa, Larry Walker married his second wife, Angela Brekken. Some rumors suggest Larry's second marriage also got dissolved, but our reporters confirmed the couple is still together.
Larry Walker Lives in Palm Beach With His Wife
Some people blatantly reported the 54-year-old former baseball right fielder and his second wife are no longer together, but we found that Larry Walker and Angela Brekken are still together. The couple tied the knots in 1998, four years after Larry's divorce from Christa.
Larry Walker and his wife, Angela Brekken, now lives in Palm Beach, Florida, with their two children, Canaan Walker and Shayna Walker. Larry's kids have some good taste in humor, and we can see from where they got it. If you haven't seen Larry's funny part, go check his Twitter account.
SpongeBob Lapel Pin During the HOF Induction Ceremony
Well, Larry Certainly Knows how to stay on the news; while we know his love for SpongeBob is genuine, wearing a cartoon character's lapel pin during the Baseball Hall of Fame Induction Ceremony is something no one would have thought.
With this, Larry became the instant internet sensation and proved you are never too old for a little bit of "SpongeBob" in your life. Since the event was over, fans from around the world congratulated Walker.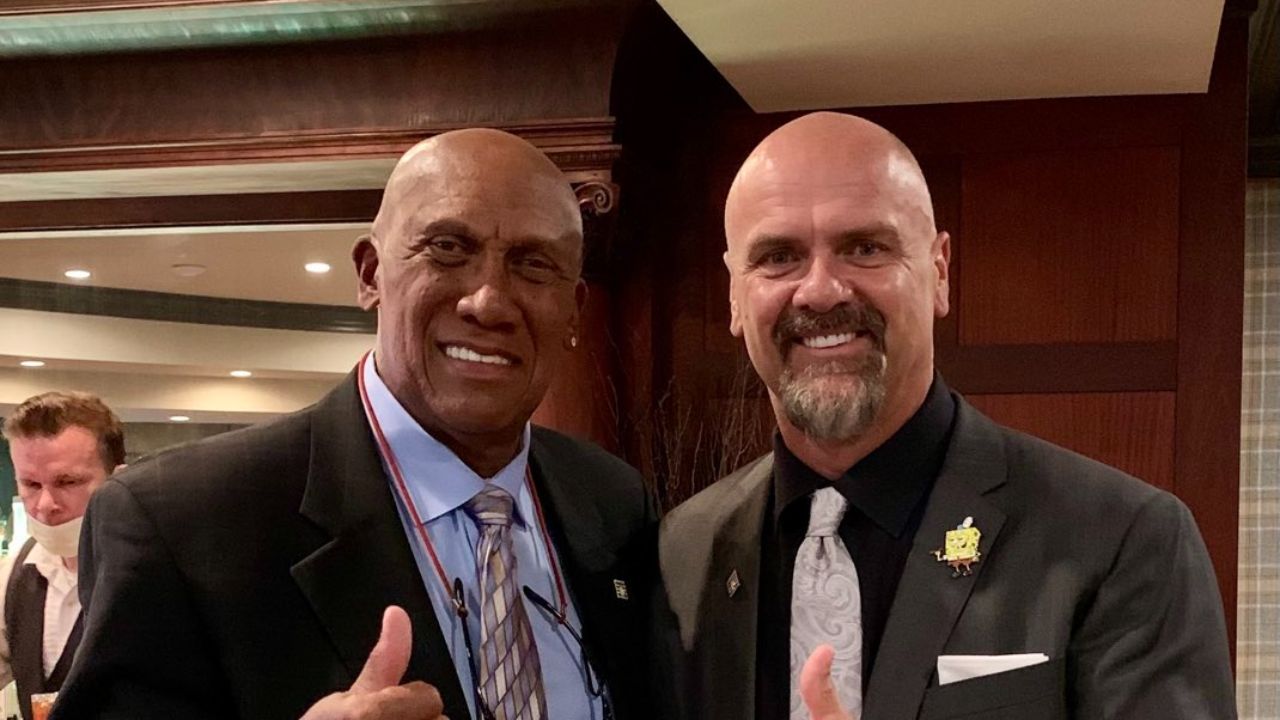 Larry With Fergie Jenkins at Hall of Fame Induction Ceremony. (You can see the Spongebob lapel pin) classic Walker! (Larry Walker Tweet)
One fan wrote, "Congratulations! Flew in from Denver to see you inducted into baseball immortality. It was a privilege to watch you play with the Rockies and to be in Cooperstown today. Well done, good sir!"
Another fan wrote, "Congratulations Larry!! Loved watching you growing up in Denver, I'll see you in a few weeks on the 25th and buy you a beer if you take me up on it." Such a nice lad!
Don't Miss,