Are Lizzie Vaynerchuk and Gary Vaynerchuk divorced? The answer is yes, Lizzie and Gary Vee are no longer married; in fact, Gary has found a new girlf for himself. The 46-year-old digital entrepreneur is in a relationship with his new girlfriend, Mona Vand, and he seems happy around her, judging by the social media posts, obviously.
On February 21, 2022, Gary Vaynerchuk posted a picture on Instagram with his health and fitness trainer, Mona Vand, with the caption on it that says, "you make me so deeply happy."
The post gets an immediate reaction from his fans and people. Within seconds, the post accumulated many negative comments, and that's when the rumors of him dating Mona Vand started. Fans assumed he was no longer with his wife as the caption itself was a dead giveaway; moreover, they were furious that Gary never posted pictures of his wife Lizzie Vaynerchuk or his kids, but he happily shared photos with his new love.
Gary Vaynerchuk also posted another picture with Mona Vand and wished her a very happy birthday on March 13, 2022. On the other hand, Lizzie Vaynerchuk hasn't issued any statement about the speculations. But there's not much to say; Gary seems to be moved on with his life and found a girl, while Lizzie has stayed out of public queries. Needless to say, Gary Vaynerchuk and Lizzie Vaynerchuk are no longer married.
Story of Gary Vaynerchuk and His Wife Lizzie Vaynerchuk's Married Life
In many article interviews, Gary Vaynerchuk often mentioned his wife and gave credit to Lizzie Vaynerchuk for his enormous success; He even shared in many of his interviews that Lizzie had been supporting him mentally and emotionally throughout all. Gary is not only a successful entrepreneur but also the best-selling author, wine critic and social media celebrity where he boasts over 10 million followers on his Instagram account alone.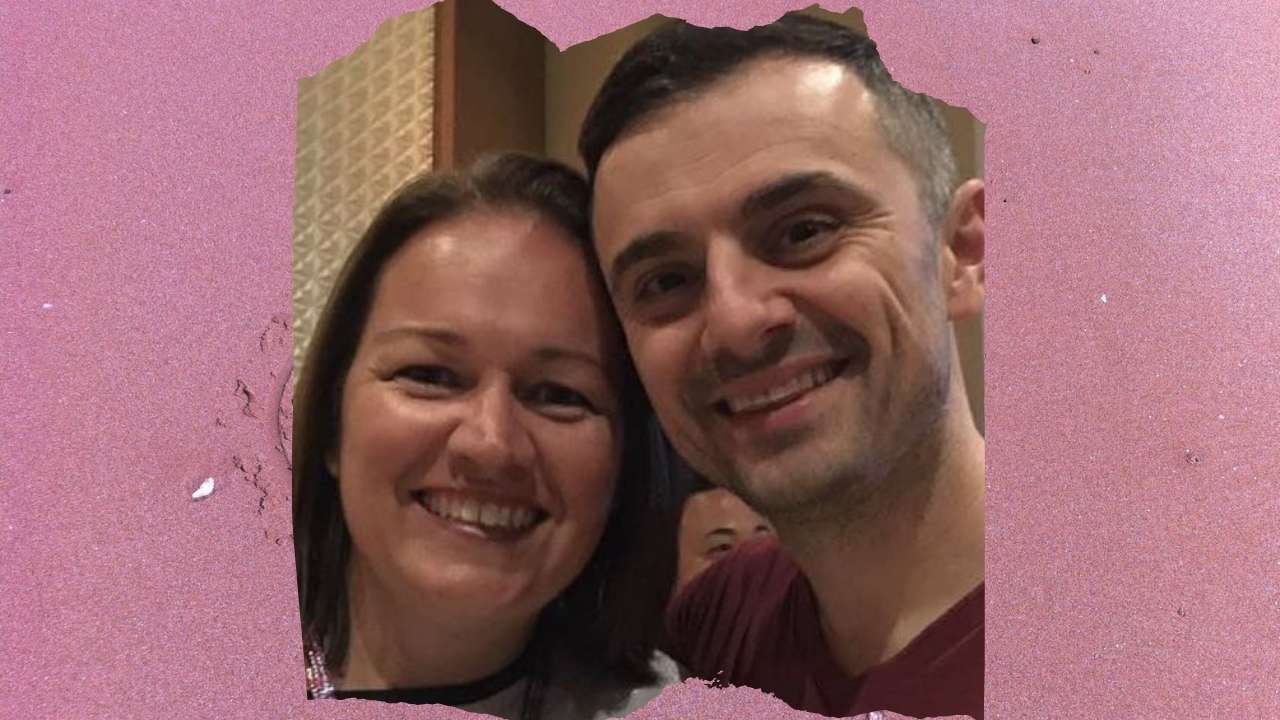 Moreover, Lizzie Vaynerchuk also accompanied her husband to many public events and meetings; In 2009, she made a public appearance for her husband's book release called, "Crush It: Why Now Is The Time To Cash In On Your Passion." Lizzie and Gary also ran the household winery together which is valued at around $60 million. Lizzie also helped Gary to expand his empire in many ways, as a result, Gary now has an estimated net worth of over $200 million as of 2022.
Not to forget Lizzie Vaynerchuk is also a mother of two children, Gary often praises her for being a loving and terrific mother. Lizzie has raised her children almost on her own so that Gary could get space and enough time to focus on his work. No wonder why Gary sees her as intellectual and independent on the first date, she is a role model for many other women, who struggles to balance parenting and being a prospective wife.
Who is Lizzie Vaynerchuk and Where is She Now After Her Alleged Divorce with Gary Vaynerchuk?
Lizzie Vaynerchuk was born in the United States in 1976; she currently resides in New York City, Lizzie, who turned 46 years old this year, belongs to Jewish family background and holds an American nationality. Lizzie grew up alongside her siblings, however, she hasn't revealed any of her family members yet.
As by now you already have figured, Lizzie Vaynerchuk is a private person and doesn't have a social media profile; Even when she was with Gary Vee, she preferred to remain outside the limelight. There's no official report of alimony yet, however, some report suggests Lizzie Vaynerchuk's estimated net worth is $5 million as of 2022.
Don't Miss These,