Dan Bongino and his wife, Paula Andrea Bongino, celebrated more than two decades of togetherness. Dan took to social media to post pictures from their special night. Followers of Dan were in for a treat as the radio host shared comparison pictures of him and Andrea from two decades ago and now. Apparently, it was Dan Bongino's wife's birthday on July 6.
In the comparison pictures, Dan Bongino and Paula Andrea Bongino recreated a moment from their first meeting; the couple seated close with their heads on each other. They didn't get the angle right, but that does not matter. What matters is that Paula and Bongino's romance remains intact after two decades. The couple is truly in love, still!
Dan Bongino's post was showered with love and best wishes from his followers. One fan wrote, "Still look so happy and have that look of love💕💕💕💕💕," another fan added, "So special. So sweet. Congratulations on your beautiful life together! Wishes for many more years of happiness in love!"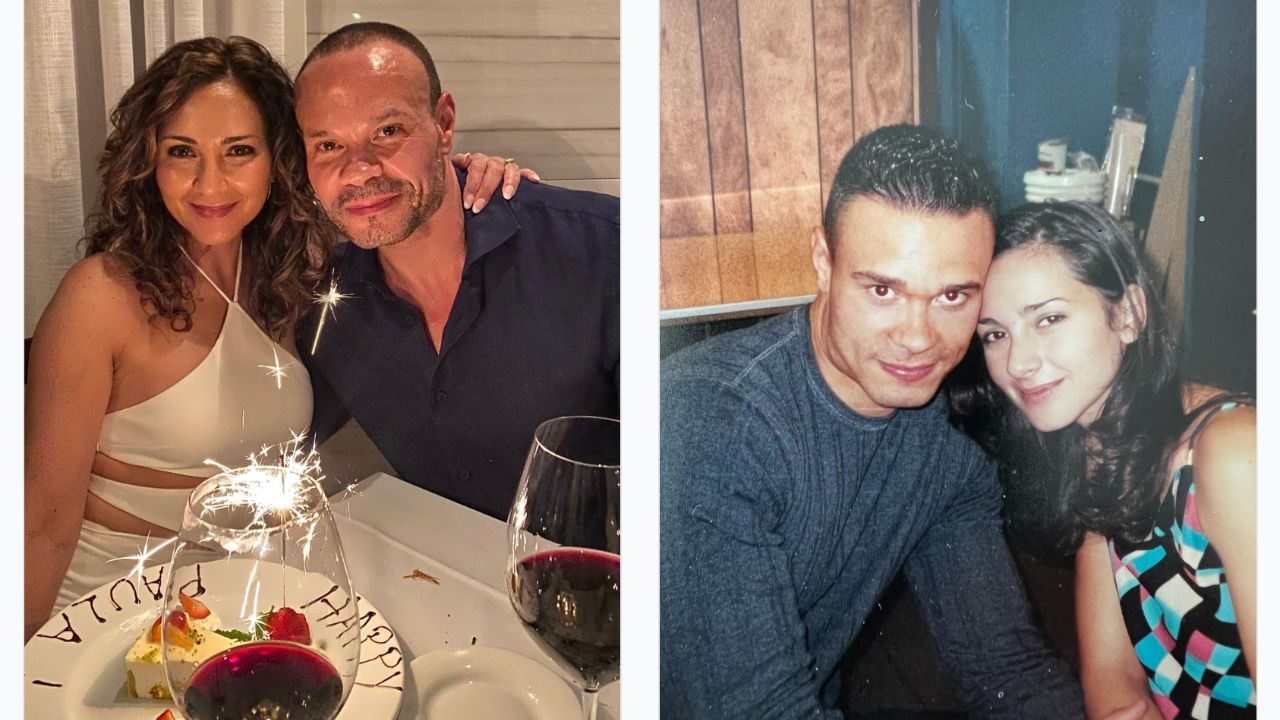 Dan Bongino shares comparison pictures: In the caption, he wrote, "When we met, versus today." (Dan's Instagram)
While some fans congratulated the couple, thinking the celebration was their anniversary, it was Paula's birthday. One fan wrote, "We are blessed that we have such a beautiful couple fighting for the freedom of America! Beautiful pictures! God bless and thank you 🇺🇸🙌❤️." Well, no matter what the celebration is, what's amazing is that the couple is still keeping the romance alive and going strong in their relationship.
Dan Bongino and Paula Andrea Bongino Wedding
As we can guess from the comparison pictures, Dan Bongino and his wife, Paula Andrea Bongino, met in a restaurant in the early 2000s. Sources suggest the couple was set for a blind date at Sullivan's restaurant in New York City. Dan and Paula connected deeply in their first meeting.
The only thing between them was distance; Dan and Paula used to live miles apart; The radio host was in New York, while Paula was in Nevada. The Irony was that when they met, America was mourning the 9-11 attack. Despite all the obstacles, the couple found their way to meet again at the same restaurant after a couple of years.
And that was when Dan knew it was his last chance to make Paula his; So, when they met, Dan didn't waste any time and straight went down on his knees (imagine "Just Like Heaven by The Cure" playing in the background.) Paula said, "yes," and the couple has been happily married for over two decades. Moreover, the couple shares two beautiful daughters, Isabel Bongino and Amelia Bongino.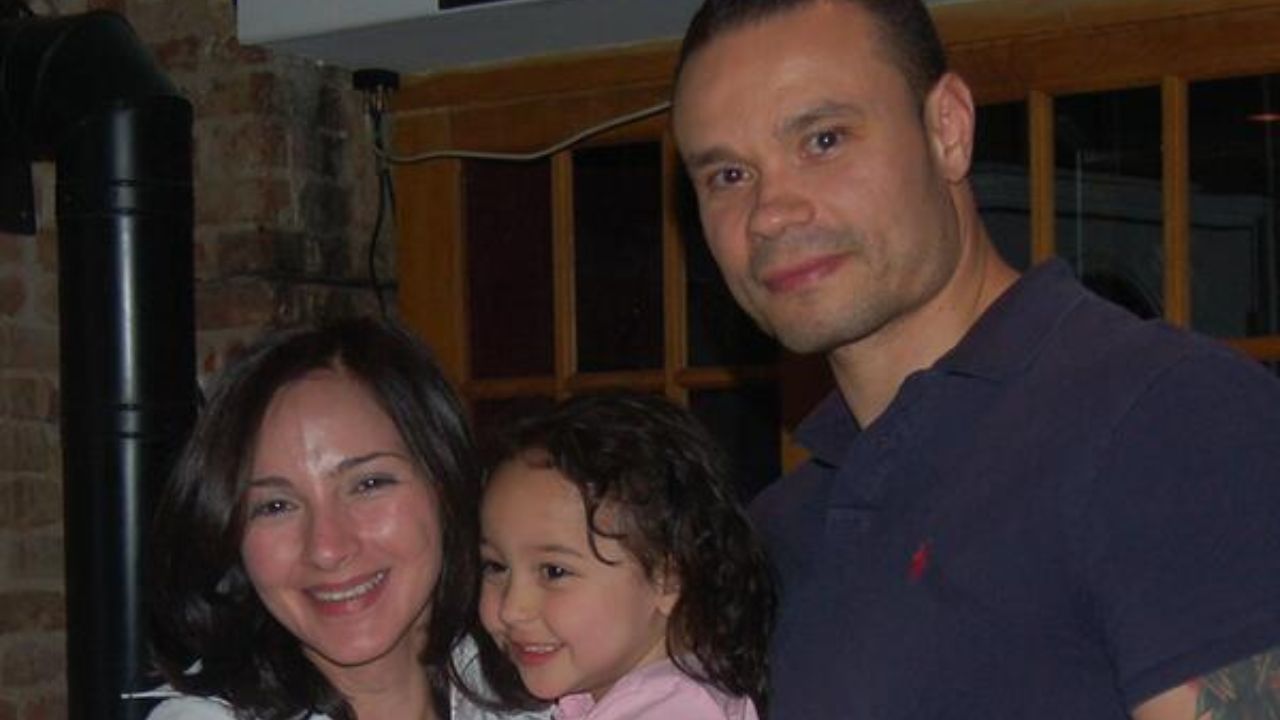 Dan Bongino Ethnicity Background: Is Dan Bongino Black? No, The radio host is half-Italian and half-white. (Paula Andrea Bongino's Twitter)
Paula Andrea Bongino and Dan Bongino Ethnicity Background
Dan Bongino is a proud American; The political commentator was born and raised in Queens, New York City, and graduated from Archbishop Molloy High School. He attended Queens College, where he earned a bachelor's degree and master's degree from Pennsylvania State University in psychology.
But when it comes to his ethnicity, we have heard people often ask if Dan Bongino is black. The answer is no; Dan Bongino is not black and half Italian. About his wife, she is Italian and from Italy. Paula received her US citizenship when she moved to the US for her work and married Bongino. She became a US citizen after the birth of their first child, Isabel.
According to the reports, Paula Andrea Bongino worked at Ground Zero at the Securities Industry Association. Now she works as a web developer at some firm.
Don't Miss Them,