It seems like Rosario Dawson has completely moved on from her ex-partner, New Jersey senator Cory Booker, whom she had dated for two years. Reportedly actress Rosario has been seen with her new boyfriend, Nnamdi Okafor on her Instagram post. In our article below, let's find out about Rosario Dawson's recent boyfriend, Nnamdi Okafor.
Rosario Dawson Admits Her Love for Nnamdi Okafor
Its been almost six months since Rosario and Cory ended their love relationship; however, sources claim they are still friends. Recently on august 7, 2022, Rosario posted a video on Instagram, which is currently catching a lot of attention the people and fans are more curious about her romance with a new Nigerian poet, Nnamdi Okafor. The actress wrote a caption on her selfie video, which indicates their new passionate love.
So many people and fans commented on her post and congratulated her on their new journey. Meanwhile, we don't know when exactly the couple started dating. Seems like they are genuinely happy with each other. Hopefully, the relation leads to a wedding someday. Now let's find out some facts about Dawson's boyfriend, Nnamdi Okafor, through our article.
Who is Nnamdi Okafor? Meet Rosario Dawson's Poet Boyfriend!
Nnamdi Okafor was born in Bakersfield, California, in August of 1985, and is currently based in Los Angeles, California. Regarding his family member, Okafor hasn't disclosed any of their identity yet. After completing high school, Nnamdi went to California state university, graduated in Afro-Ethnic studies, and completed BA in criminal justice and correction.
The Nigerian poet started his career as a district executive at Boy Scouts of America; later, Nnamdi Okafor worked as a site coordinator in Children Youth and Family Collaborative (Crawshaw High School). Moreover, throughout the years, Nnamdi worked as a chief operating officer in Omega Healthcare.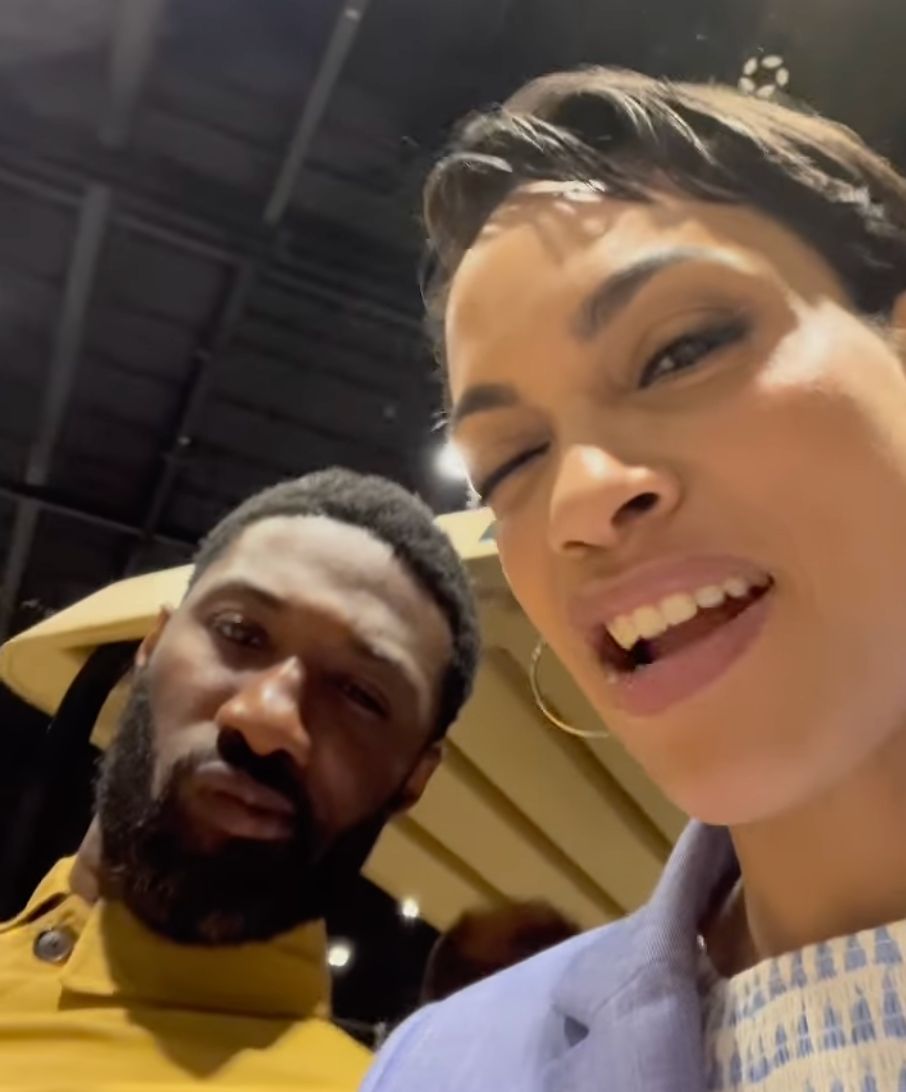 Rosario Dawson admits her love for Nnamdi Okafor on her social media post. The couple is expected to be dating for a while now. (Rosario's Instagram)
In March 2015, the California native joined the University of California as a regional director of development for the central US. In 2020, Nnamdi Okafor started working at California State University Dominguez Hills as an Executive director of strategic engagement and resource acquisition.
Currently, Nnamdi is working at VSN management as chief executive officer and organization manager; the VSN company is a philanthropic management firm where the organization helps its clients meet their charitable goals and helps promote them locally and globally through a broad range of modern, cutting edge applications.
Nnamdi is not only passionate about his works, but besides having been involved in several philanthropic works, he is also a poet; he published a collection named "30 Days 30 Poems" in 2012. Regarding his wealth, Nnamdi has an estimated net worth of $1 million as of 2022.
Meet Nnamdi Okafor Instagram
Nnamdi Okafor is active on Instagram. However, he has made his Instagram account private; it seems like Nnamdi doesnt like the spotlight and is more of a private person; you can still find him on Instagram through the handle @nnamdi.
Don't Miss Them,