Matt Wright is a famous Australian television personality who is well known for the national geographic show called "Outback Wrangler;" Apart from that, Matt is a relocation teacher in over 85 countries; his mission is to preserve wildlife and relocate the in danger animals.
Recently, Matt Wright came back on our television screens with his new show Wild Croc Territory on October 12 ,2022 on Netflix. The series follows the fearless team of crocodile wranglers who catches and relocates the most ferocious reptiles in australia's wild outback. After the release, the show has already made its place in the netflix top 10 position.
However, the internet is going crazy over Matt for including his wife, Kaia Wright, and his son in the series. Kaia regularly accompanies her husband with crocodile preservation. People are wondering what she does behind the cameras and want to know more about her. So, here we are with some of the interesting facts about her.
Matt Wright is Married to His Wife, Kaia Wright
Matt Wright and his wife, Kaia Wright, met in Western Australia. After being in a long relationship, the couple got married and had a son whom they named "Banjo Wright," who is now 2 years old as of 2022.
The loving family currently resides in Northern Territory of Australia. The viewers can see the couple in Wild Croc Territory, where they bring their son with them as they travel to find  troubled animals to preserve into the wild.
Who is Kaia Wright?
Wild Croc Territory star Matt's wife, Kaia was born in 1990, 17 May, in Western Australia, where she was raised in the Kimberley region in towns of derby and broom. regarding her parents, kaia's father is steve hammond, and her mother's name is lynn hazelton, who is famously known as a multi-award-winning-singer in australia. She also has a brother named Finn Hammond.
After completing high school at All Saints College in Perth, kaia went to Sydney and attended Notre Dame unversity tand received her bachelor's degree in media communications  and journalism.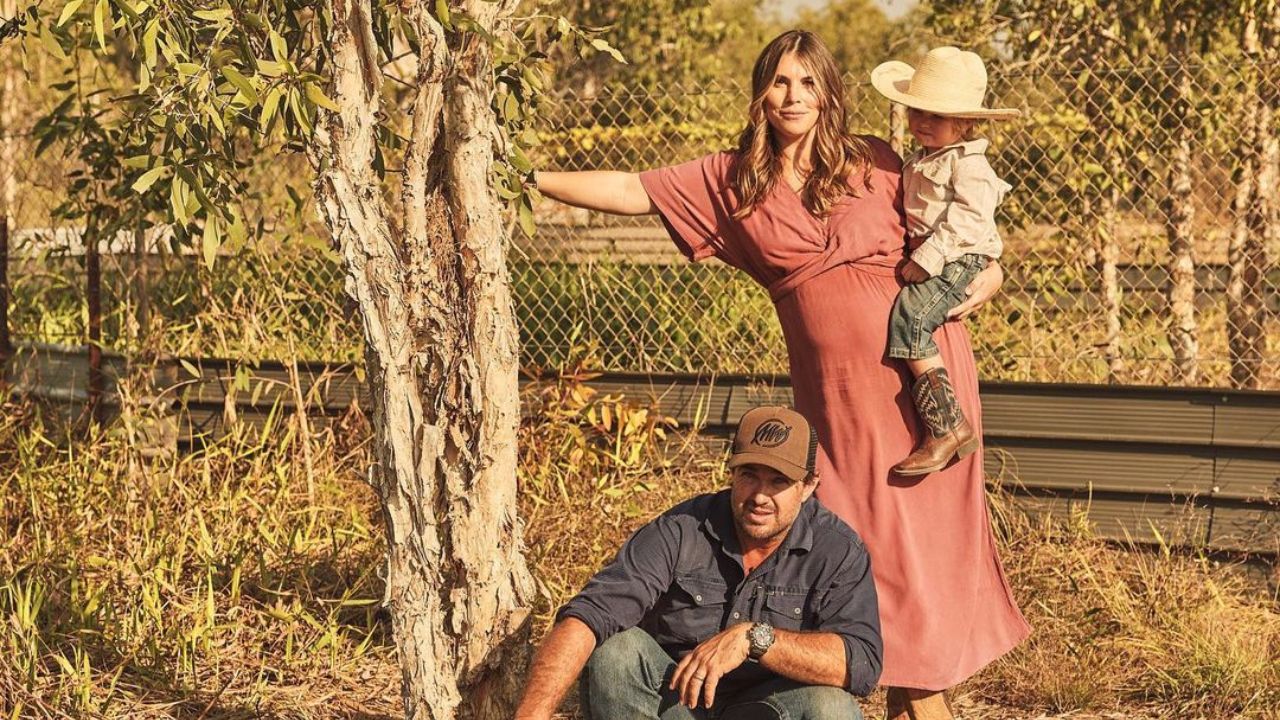 Meet Matt Wright's wife, Kaia Wright, and son, Banjo Wright. The Wright Family is always on the go! Matt Wright Instagram.
In addition, kaia started her career in July 2011, as a business coordinator in 303Lowe, which is a full service company; after the hard work kaia was promoted from business coordinator to media coordinator within 1 year of joining the company.
According to her Facebook information, she worked as an industry education officer at the end of the year 2011, and later she joined Lotterywest as a grants marketing and communications and served the company for three years.
Apart from that, kaia is a social media influencer, model and an entrepreneur, as well. After her marriage kaia and her husband matt, co-founded and had been  operating top-end safari camp,  Tiwi Island Retreat, darwin adventure boats;
Besides, Kaia is a brand ambassador for Golden 8, which is a crocodile oil cosmetics company; in addition; she is also, a business director for KWP! Advertising Pty Ltd.
Kaia Wright Net Worth
Over her career, Kaia has been working in many fields; she was also an employee at Menzies School of Health Research, where she worked as a communications consultant.
Regarding her wealth, most of her income comes from her business and ads. Moreover, combining her husband and Kaia's assets, the couple has an estimated $3.5 million in net worth as of 2022. However, the exact assets of kaia haven't been disclosed yet.
Don't Miss These,