Jay Ferrer, aka JayKindaFunny, is dating his longtime girlfriend, Amariah Morales. You guessed it, the pretty girl that often appears on Jay's videos is Jay Ferrer's girlfriend. Morales, who came into the spotlight following her appearances on Jay's videos, is nothing sort of celebrity herself.
Amariah Morales, 21, is quite popular on social media; Thanks to her appearance on JayKindFunny's videos, she has a huge following on Instagram and other social media platforms. As of this writing, Amariah Morales has over 310K followers. Recently, she was approached by an energy drink, and now she endorses it.
JayKindaFunny's girlfriend, Amariah Morales, is now sponsored by Vooz; The energy drink is not "Bang," but BangEnergy's production. So, technically, she is promoting Bang Energy drink. Launched with the name "Vooz Hydration," it's an electrolyte and ketones mixed drink that promises to help replenish and rehydrate "at any moment of your day."
Amariah Morales's relationship with her boyfriend, JayKindaFunny, seems to be fruitful for her. But let's just not overshadow her talent; she is a well-established model from Tampa, Florida and an ambassador of Fashionova. We will know more about her in a while but let's first learn about JayKindaFunny and AmariahMorales' Relationship.
JayKindaFunny and Amariah Morales' Relationship
JayKindaFunny and Amariah Morales' relationship started with prank videos; The couple started seeing each other after working together in Jay's prank videos. The two eventually fell in love, and it seems they are going strong in their relationship.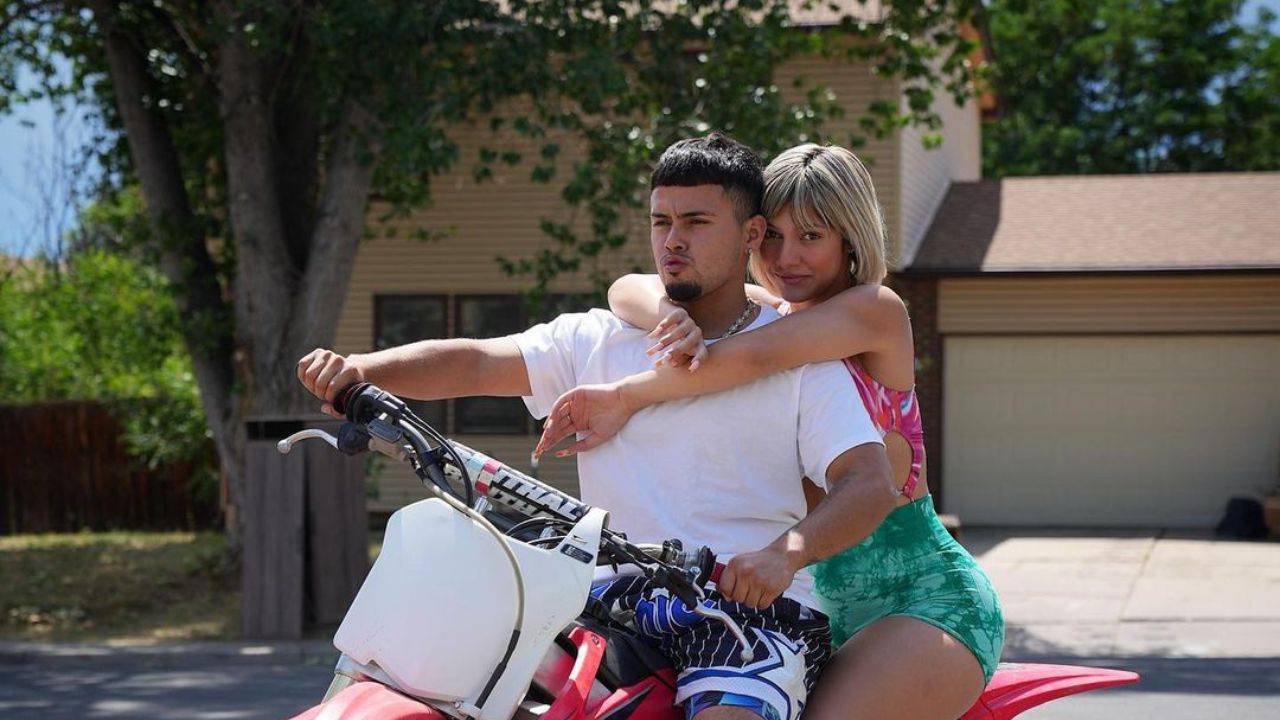 JayKindaFunny and his girlfriend, Amariah Morales, are in a relationship for over two years now. The couple started dating after working together in Jay Ferrer's prank videos. (amariahmorales' Instagram)
Apart from the prank videos, JayKindaFunny and Amariah Morales often appears on each other social media posts. Just recently, Amariah uploaded a picture of him and Jay on a motorbike. They probably took the photo while shooting for the prank videos, but that's not the point. What she wrote in the caption just tells everything about their relationship.
Amariah wrote, "My everything," followed by a twin hearts and tagged Jay on her posts. Well, if that's not enough to say they are truly in love, what is?
Who is Amariah Morales?
Like most of what we have covered, JayKindaFunny's girlfriend, Amariah Morales, is a 21-year-old model and social media influencer from South Lake Tahoe, California. She was born on April 18, 2001. Amariah grew up with her sister, Eliana Morales, who is also a model and a nursing student.
Morales sisters completed their school at Veterans High; When Amariah was in school, she was the high school's varsity softball soccer player. The 21-year-old made her Instagram debut in 2015. Within no time, she became an internet star with a huge following on Instagram and TikTok.
Amariah, who posts funny and dance videos on TikTok, boasts over 1.1 million followers on her TikTok with more than 14.6 million likes. Even her backup account has over 95K followers. She is far behind her boyfriend when it comes to followers, but she will reach there eventually.
Some Quick Facts
JayKindaFunny Real Name: Jay Ferrer.
JayKindaFunny Age: 20 years old as of 2022.
JayKindaFunny Height: He is 5 feet 5 inches tall.
Amariah Morales Age: She is 21 years old as of 2022.
Amariah Morales Height: She is 5 feet 2 inches tall.
Don't Miss,