Quando Rondo is an American rapper, singer, and songwriter from Savannah, Georgia; his real name is Tyquian Terrel Bowman. Quando is signed to Motown Records and "YoungBoy Never Broke Again's NBA." The 22-year-old rapper is known for his song "I Remember," featuring Lil Baby in 2018.
Most of Quando Rondo's songs after "I Remember," like "Motivation," Paradise," and more were hits on YouTube. Following the success, the 22-year-old rapper released his first mixtape, "Life B4 Fame," in 2018, and it was a hit as well. The album got millions of streams streaming platforms.
Quando's second mixtape, "Life After Fame," was a hit too; the Rondo then went on open for SOB X RBE on select tour dates in the US. In 2020, the 22-year-old released his first album, "QPac." While everything was going well for him, he was caught in a controversy.
Quando Rondo was allegedly involved in King Von's death; in his official statement, Quando said his crew got into a violent altercation with King Von that ended in a fatal shooting. Following the shooting, the police at the scene opened fire while confronting shooters.
According to the police statement, King Von was shot during the initial shootout with Quando Rondo's group. Police arrested a member of Quando's crew for felony murder, but later it was known that Quando was not under investigation, and the police considered the case closed.
Things are looking pretty much on track for Quando Rondo; he is making new music, having fun with his friends, and recently, he introduced his new girlfriend, Jaliyah. But fans have a problem with that!
"Quando Rondo Girlfriend Jaliyah is a Minor," - Fans Assume!
Quando Rondo debuted his new girlfriend, Jaliyah, on Instagram. The couple went public about their relationship on October 25, 2021. However, we believe the two have been dating for quite some time now, and they have a pretty good reason they didn't make their relationship public until now.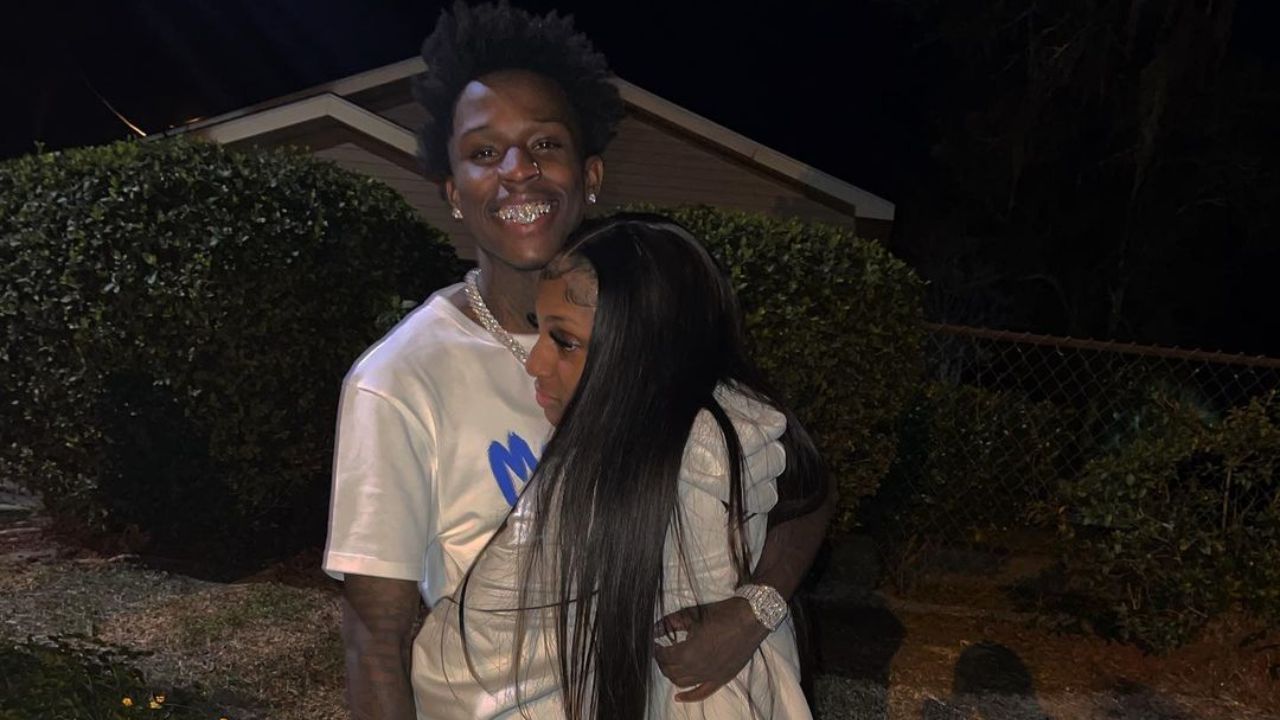 Quando Rondo is dating his new girlfriend, Jaliyah. According to the reports, she recently graduated from her senior school. (Quando's Instagram)
When we checked Quando Rondo's girlfriend's Instagram profile, we found she had just completed her senior year of school. Jaliyah, who goes by the name "Kii.yaah," on her Instagram, posted a picture from her senior school on December 2, 2021, and captioned it, "last ride." followed by some emoji.
The majority of Quando Rondo's fans are criticizing the rapper for dating a minor. One fan wrote, "she is barely legal!" to which some fans disagreed too. To our knowledge, and suppose Jaliyah didn't miss any school years, she is around 17-18 at this time. But Quando has been Dating her for a while now! So, was he dating a minor?
Quando Rondo Girlfriend Jaliyah Clears the Confusion
We all know the excitement of graduating, and the same goes for Jaliyah too. Her happiness is apparent through her social media posts and stories she has been updating on her Instagram. Many of her friends and families congratulated her, and she was busy replying, "Thank You," but during all these, she revealed something important about her too.
Quando Rondo's girlfriend revealed she completed her senior school in three years in her recent story. In the story, Jaliyah wrote, "I did this in 3 years, just waited to graduate. I don't wake up & go to school baby. #beautyandbrains." Well, that clears the confusion for the fans now.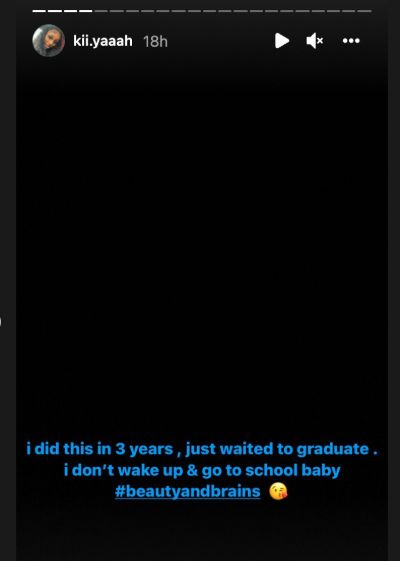 Don't Miss,