Selling Sunset is back on Netflix after a long hiatus, and the new season has a lot to offer. The show introduced new cast members, and the reality show is already filled with spices we all needed. Selling Sunset introduced its new star, Emma Hernan, along with Vanessa Villela.
Emma Hernan, apart from the outstanding cast of Selling Sunset, is a model and CEO of a food company. Thirty years old, Emma Hernan's parents own a seafood company, and as a teenager, she worked as a model and a babysitter and started investing in the stock market.
Currently, apart from being a real estate agent at Oppenheim Group, she works as CEO of her plant-based empanada company, Emma Leigh & Co. While many of us know her recently as she appeared on the new installment of the Selling Sunset, she has been working with the Oppenheim Group for over three years now.
Since we are talking about her relationship, it appears Selling Sunset's new star, Emma Hernan, is single as of 2021. However, that was not the case a few years back; Emma was in a relationship, and her past love life has been the hot cake for the show. So, What's going on?
Emma Hernan Ex-Boyfriend? Who Did She Date in the Past? (May Contain Spoiler)
If you watched the latest season of Selling Sunset, there's a huge drama going on following the viewers learned Emma Hernan and Christine Quinn dated the same guy at the same time. Many names were tossed in the speculations, but it seems all the previous guesses were wrong.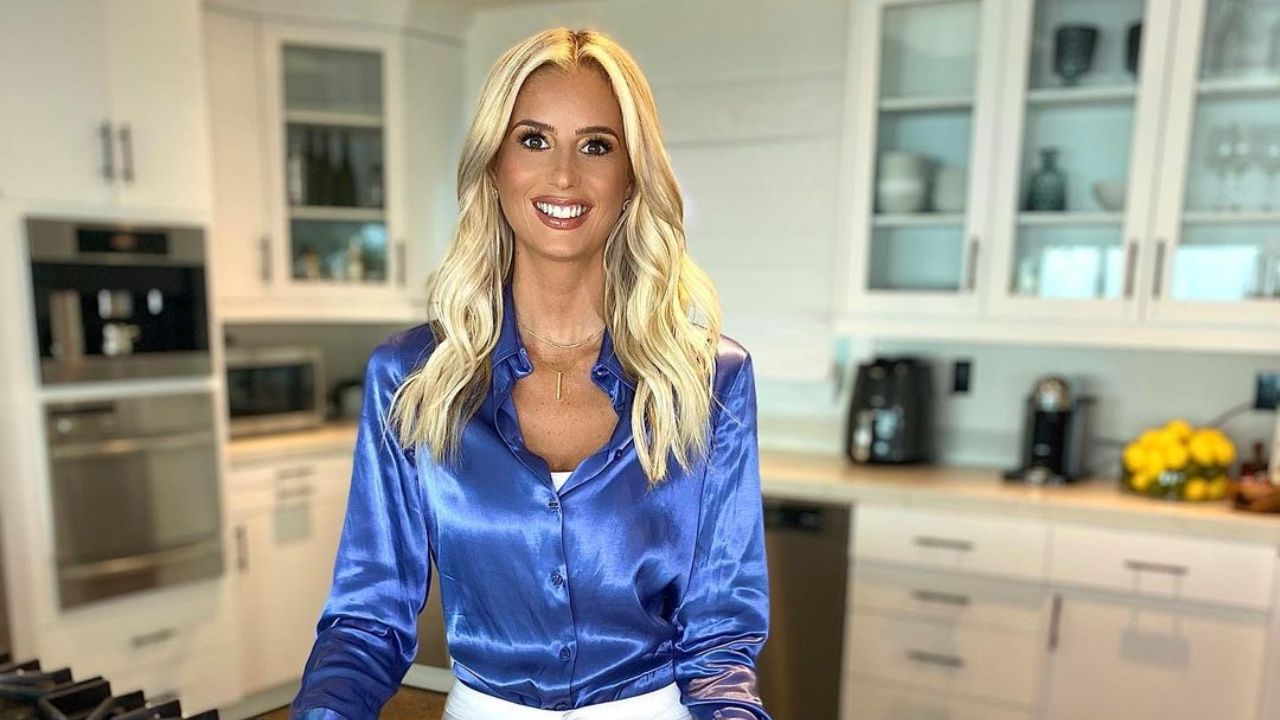 Emma Hernan on Selling Sunset: The reality star is single; Some fans believe the 30-year-old is still dating Gregory Kelleher. (Emma's Instagram)
Some people thought the name of the person Emma Hernan and Christine were dating was "Gregory Kelleher." The speculations started following Gregory Kelleher's was seen with Emma Hernan, and Emma's shared the picture on social media. Her mom took down the picture.
Recent reports suggest Gregory was not the person who dated both Emma Hernan and Christine Quinn at the same time. Some believe Gregory could be Emma's recent boyfriend. So, this leaves us to this question, who was the person who dated both the Selling Sunset stars? The answer is Peter Cornell.
Emma Hernan, Christine Quinn and Peter Cornell's Love Triangle
According to recent reports by the Us Magazine, Peter Cornell dated Christine Quinn and Emma Hernan at the same time. Both Oppenheim agents dated Cornell several years ago, in fact, Quinn claimed she was engaged to Peter months before he proposed to Hernan.
Emma Hernan said,
"I found out about [Christine] the day that I met her. It was not pleasant. I was leaving the gym with who I thought was my boyfriend [Peter Cornell] and she pulled up with her friend and was like 'Who the f–k' is this?' and started screaming 'This is my boyfriend.'"
Even Christine gave her side of the story, and said,
"My ex-boyfriend [Peter Cornell] was dating this girl [Emma Hernan] at the same time he was dating me. I had no idea. I caught him red-handed during the day with her. So we broke up."
So, Who is Peter Cornell?
Emma Hernan and Christine Quinn's ex-boyfriend, Peter Cornell, is linked to Selling Sunset, too. The 40-year-old is the member of Oppenheim Group and comes from a prominent real estate family in the Bay Area. Furthermore, Peter is also a former Division 1 basketball player at Loyala Marymount University.
It's apparent Peter Cornell is from athletic background, he was not only in basketball team, but also played for several NBA teams, and played for LA Lakers. Reports suggest, Cornell retireed from the sports in 2009.
Don't Miss,