Dreams do come true if you really work for them; This couldn't be better justified than Rob Mendez, a head football coach, the person who was born with tetra-amelia syndrome.
The 33-year-old motivational speaker inspires the players and likes to motivate people through his social works. Back in 2020, during the coronavirus pandemic, Rob Mendez brought the community together.
Coach Rob Mendez raised much-needed funds for COVID-19 relief; the event gained national attention and raised funds from all over the country. The Prospect High School football coach at San Jose become a national hero.
During the time, talking to ABC News said,
"'Who says I can't' is a mantra that the world knows during last year's ESPY's and I wanted to brainstorm with 'Who Says We Can't' instead of 'I'. It's so relative right now more than ever I think. With all this going on in our world, we're adjusting and we're pivoting as a society. I think, now more than ever, we need each other to help each other out."
Coach Mendez said he wanted something to give back to health workers and front-line workers who sacrificed their own lives to save others. So, Rob came up with an idea to start a clothing line.
Rob Mendez said, "I'm hoping just one day out of the year they look at the shirt that they are wearing saying 'who says we can't' and it gives them an uplifting feeling to do whatever they need to do. If we can, as a team, bring that to the world through apparel and hats and wristbands, then I'm using my ability and we're doing our little part in this."
Coach Mendez is one of the kindest and the person with the purest of heart; we can fill the compassion in his voice while he motivates us. Almost every one of us knows this, but do we know who Rob Mendez is dating?
Rob Mendez Girlfriend 2021: Is He Dating Someone?
It seems like Coach Mendez's 2020 rally did a charm for him; the 33-year-old found his love of life. Indeed, The motivational speaker is in a relationship with his new girlfriend.
Rob Mendez is dating his girlfriend, Janell Karimoto. We can tell the couple started dating only in early-2021; as Janell mentioned, the first kiss they had was in February.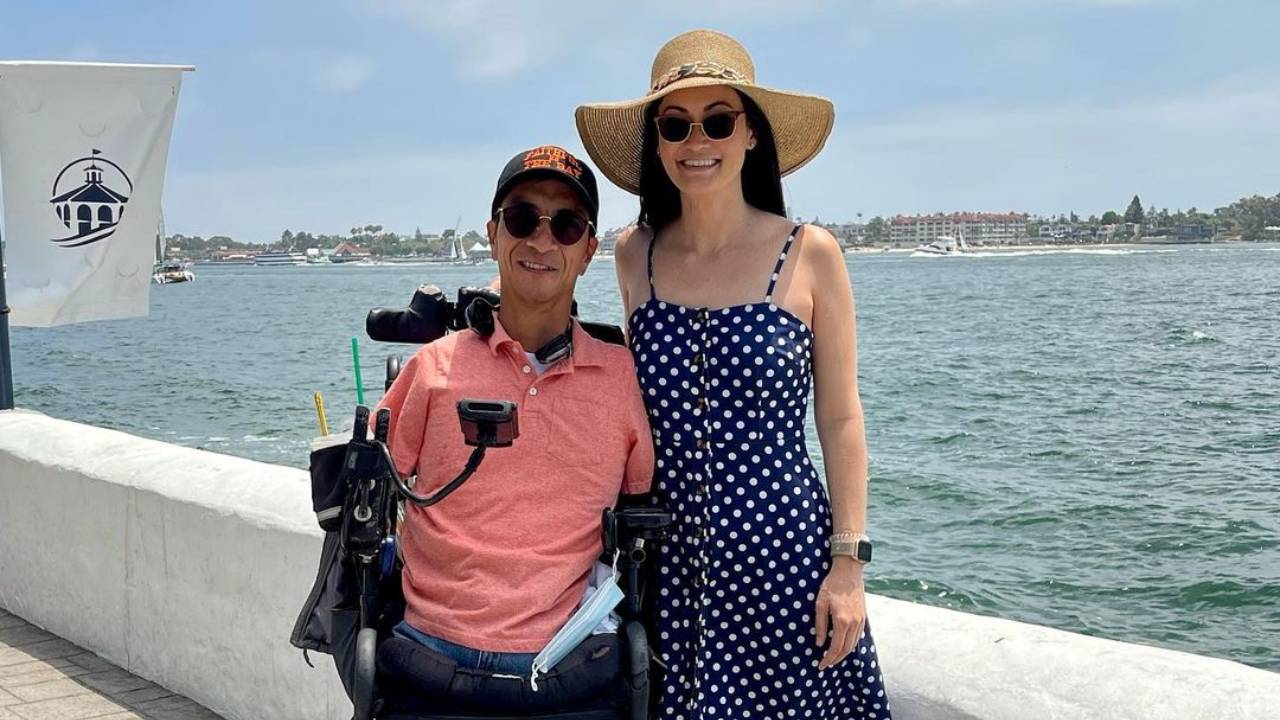 Rob Mendez is dating his new girlfriend, Janell Karimoto. 
Rob Mendez girlfriend said they met at Fontainbleau Miami Beach, and it was the 33-year-old motivational speaker who made the first move. Janell said coach Mendez rolled up and hit on her in the lobby of Fontainebleau Miami Beach.
Rob Mendez girlfriend posted a story, followed by the post on Instagram where she shared a picture of her kissing Rob on the cheek. The sports Illustrated Party at Fontainebleau Miami Beach really did wonder for the couple.
In her post, Rob Mendez girlfriend, Janell Karimoto, wrote,
"1) On the 1st day of February 2020, this was our first "kiss" ?, (2) our first picture we took together, and (3) the last IG story I posted right before Coach Rob rolled up and hit on me in that lobby of the Fontainebleau Miami Beach. ?"
Janell added,
"I love you, @coachrobmendez ❤️❤️ I'm so glad we sparked the moment we met and I'm glad I finally gave in and kissed you for real ??"
Who is Rob Mendez Girlfriend, Janell Karimoto?
Not much is known about Rob Mendez girlfriend, Janell Karimoto's, profession, but she mentions she is a "collector of people with good vibes." Well, it's hard to make out anything from this alone, but we assume Janell is doing some good work.
While we assumed Rob Mendez girlfriend is into social work, she has a new passion. Janell is learning boxing with Jaime Lee, her boxing coach. Moreover, she turned 40 this year in February.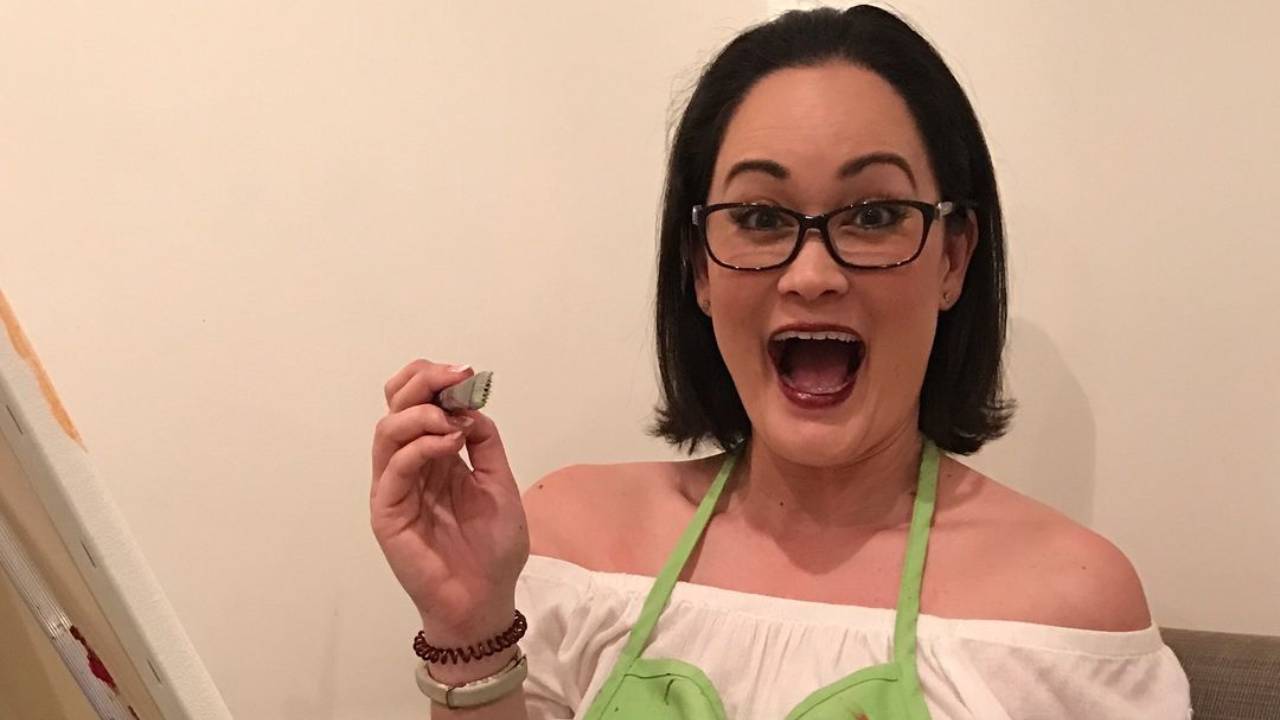 Janell Karimoto is into many things; boxing, painting are some of those! 
Janell Karimoto celebrated her birthday with her brother and nieces. Rob Mendez's girlfriend took to Instagram to post the pictures from her birthday. In the caption, she wrote,
"? I turned 40 in February! ?? Spending my birthday weekend with my brother and the girls was a fun-filled weekend of happiness and giggles! I highly recommend indoor pogo stick races and nighttime disco trampoline freeze tag parties! Thank you, [Rob Karimoto] and [Barbara Karimoto] for hosting me and making my 40th birthday so special ??"
Don't Miss: