Rose Bundy is the daughter of serial killer, Ted Bundy. As shocking as might sound, the infamous murderer of 30+ women and children had a daughter of his own. And what's more bizarre is, Rose Bundy, also Rosebud or Rosa, was conceived while Ted was on Death Row.
According to the reports, Ted Bundy's was in a relationship with his then-girlfriend, Carole Ann Boone. The former couple met at the Department of Emergency Service in Olympia as colleagues. Their relationship was strictly platonic at first, however, things changed later.
Rose Bundy's mother attended Ted's 1980 Orlando trial for the killing of Chi Omega sorority girls; Ted Bundy acted as his own defence attorney, and called Carole Ann Boone to the stand as a character witness. At that time, two things happened that shocked the world, Boone was already pregnant with Rose, and Ted proposed his longtime girlfriend while she took the stand in his defense.
As the message circulated in the tabloids, people started to have different theories of their romance; some reports suggest Carole Ann Boone somehow managed conjugal visits with Ted Bundy. Moreover, she used to smuggle drugs and money into jail for her beau.
Rose Bundy: Birth of Ted Bundy's Daughter
Ted Bundy was the infamous serial killer in modern history; No one knows how many women and children he had killed, but in records, there are 30+ women and some children were his victim. Who would have thought that the person who killed people for fun would have daughter of his own.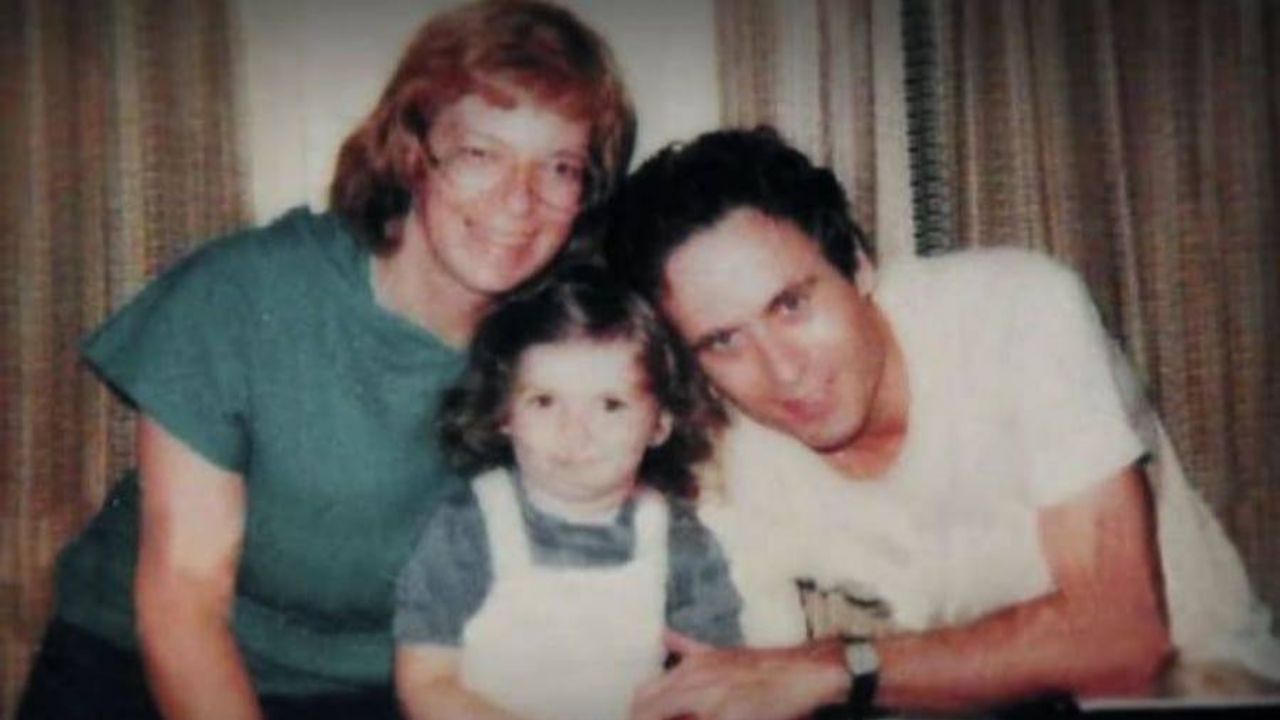 Rose Bundy, whose alleged new name is, Rosa Abigail Griffin, is still alive. She is now married and has two kids. (Reddit)
While Ted Bundy was on death row, his then-wife, Carole Ann Boone, gave birth to their daughter, Rose Bundy. Rose was born on October 24, 1982. Carole, who was previously married to her former husband, had a son, Jayme Boone. Though Ted acted as a father figure to his previous girlfriend, Elizabeth Kloepfer's son, Rose was his first biological child.
Some photographs of Rose Bundy with her parents suggest she used to visit her father in prison. Sometime, Ted's then-wife, Carole Ann Boone, would bring her son, Jayme Boone, with her on these visits. Three years before Bundy's execution in 1989, Carole divorced the serial killer and moved to Oklahama.
After leaving Florida and divorcing Ted Bundy, Carole Ann Boone, allegedly changed her identity; not only hers but she changed the name of her children, too.
Is Rose Bundy Still Alive? Where is Rose Bundy Now?
As we mentioned earlier, after the divorce, Carole Ann Boone changed her and her children's name. In 2022, Rose would be 38 years old and probably had children of her own. Some reports suggest, Rose Bundy is still alive and lives in Oklahama.
Rose Bundy, who also goes by the name "Rosa Griffin," changed her identity and wants to stay from the public attention for a reason. As a biological daughter of a infamous serial killer, we can already imagine how hard it was for her to live a normal life. But despite the hesitation, some netizens were able to track her down.
If we have to go by what report suggests, Rose Bundy is still alive and lives in the UK now. While some argues she is still in the US and lives in Oklahama. Rose Bundy is happily married to her husband and has a daughter and a son now. Rose, who goes by the name Rosa now, and her family is doing well in their life. The family has long moved on from Ted Bundy.
Don't Miss,