Ryan Blaney is the new hotshot in the NASCAR world; the 27-year-old car racing driver bagged the Michigan NASCAR win on the final restart. Blaney took the lead from William Byron by edging him by 0.077 seconds.
Ryan did what no one expected. One of the fans said they stopped watching the race halfway as it didn't appear Blaney had a chance then. The fan added it was nice to see real racing again.
Following the win, Ryan Blaney credited Kyle Busch with a push from behind on the final restart to get out front. Talking with the reports, the racing driver said,
"We got a great push by the 18 (Kyle Busch) on the restart and were able to get clear there," Blaney said. "Michigan you pretty much run wide open and just play the air game. Such a huge win for Ford," he added. "I'm fired up."
Well, it seems Ryan Blaney is all set for bigger things in his career, but what about his personal life? Is he dating someone? Let's find out.
Ryan Blaney Girlfriend 2021 - Is He Dating Someone?
It's not a secret for people who know him; Ryan Blaney is dating his girlfriend, Gianna Tulio. The couple went public about their relationship in July of 2020. Some reports claim the couple took admitted their love following spending a weekend together in Vail, Colorado.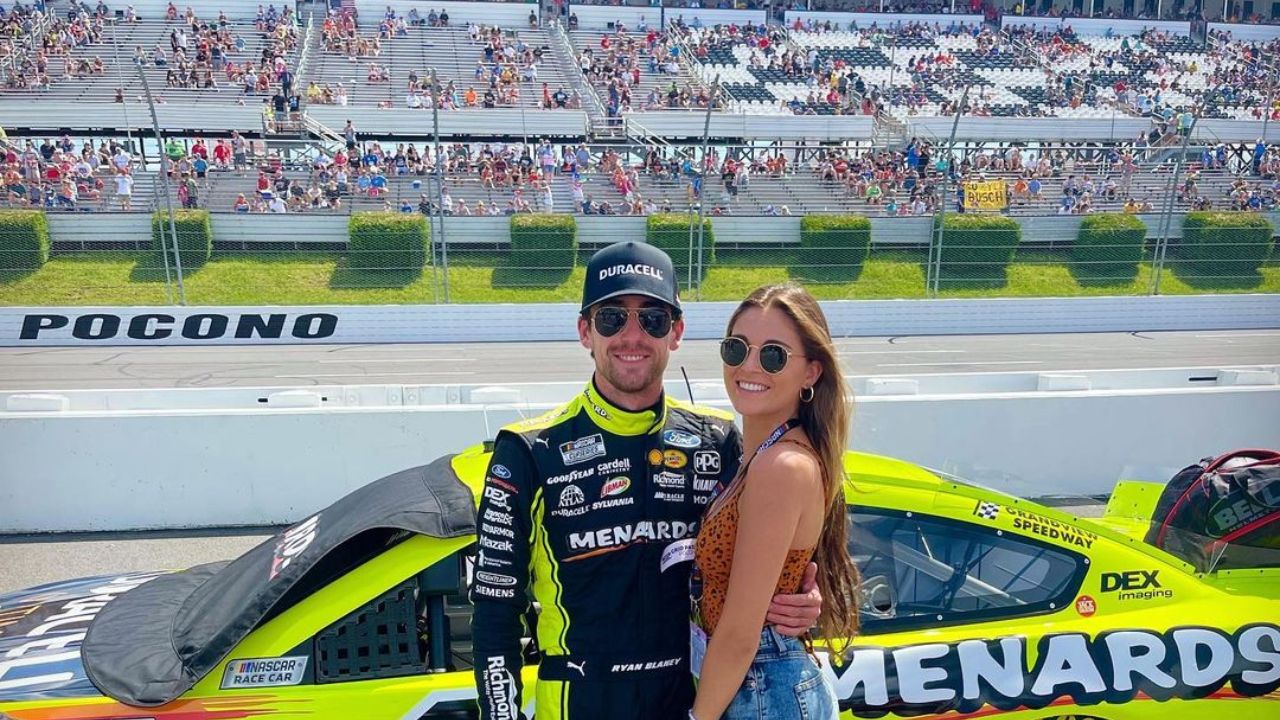 Ryan Blaney with his girlfriend, Gianna Tulio. 2021 Miss Hooters, in the caption, wrote, "Double header came to an end but had to hop on here & say that many people get to see you shine on TV, but a few get to see how hard you work every day & the big heart you have for this sport. I am so proud of you, I can not say that enough??." 
Some online sources even suggest the couple is already married, but our research team has told us that Ryan Blaney and Gianna Tulio are only dating now.
Ever since the couple went public about their relationship through an Instagram post on July 27, 2020, the two don't shy away from showing their PDAs online. "Wouldn't want to be here with anyone else," were the words the first time Gianna posted about her beau on her Instagram profile.
Ryan Blaney's Girlfriend Instagram Posts are Filled With Her Beau's Pictures
Ryan Blaney's girlfriend, Gianna Tulio, never miss a chance to post a picture with her beau. The couple has gone on endless vacations together ever since they are in the relationship, and also, Gianna often visits NASCAR racer during his race.
Gianna posted a picture of her and Ryan on Valentine's Day; in the caption, she wrote, "Happy Valentines Day to the one who keeps a smile on my face. Cheers to our first and many more to come, I love you. Also, Happy race day ❤️?"
She also posted a picture of them together in March, congratulating Ryan on his win; Gianna Tulio wrote, "Biggest smiles all around. I am so unbelievably proud of you I can't even put it into words. Congratulations on the win today, I love you so much. #goosebumps ❤️."
Well, it's clear, Ryan Blaney's girlfriend is head over heels for her boyfriend, and the couple looks great together.
Who is Ryan Blaney's Girlfriend, Gianna Tulio?
Ryan Blaney's girlfriend, Gianna Tulio, originally hailed from Philly and moved south for her studies. She graduated with a business degree from Florida Atlantic University.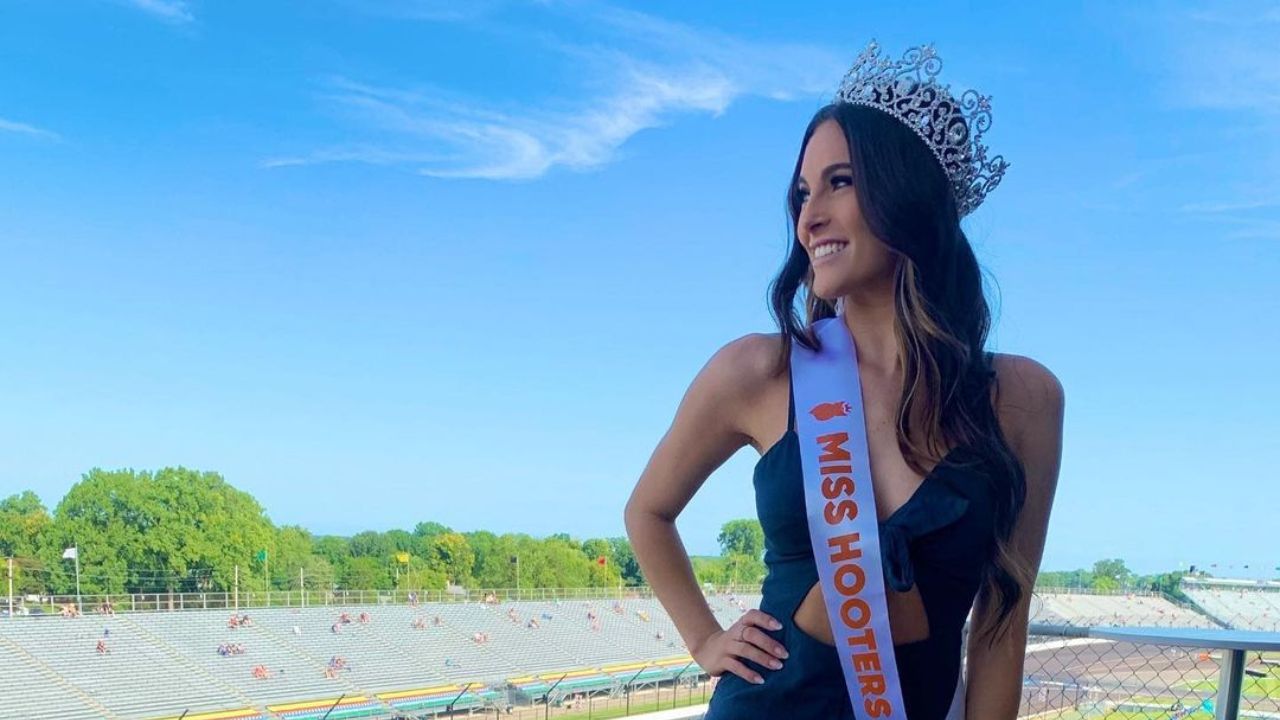 Gianna Tulio is 2021 Miss Hooters. In the caption, she wrote, "Living a dream ?" 
While she was pursuing her college degree, Ryan Blaney's girlfriend also worked at Hooters; however, her job, which was intended as part-time, proved to be one of the best choices she had ever made.
Gianna Tulio's stint at Hooters placed her in a better position to begin the modeling career she always wanted. Ryan Blaney's boo landed a spot as Miss June in the 2019 Hooters Calendar, she was featured on the 2020 calendar, and now, she is 2021 Miss Hooters. Way to go!
Well, the future seems all bright for both Ryan Blaney and his girlfriend, Gianna Tulio.
Don't Miss,