Kelsey Robinson is one of the most sought indoor volleyball players for team USA. The two-time Olympian bagged a gold medal for the country at the Tokyo Olympics 2020.
Born in Bartlett, Illinois, the 29-year-old outside hitter graduated from the University of Nebraska. Born to her parents Mike Robinson and Sue Robinson, Kelsey Robinson started playing indoor club volleyball at the age of 10.
Well, there's no doubt the star athlete has a bright future ahead of her, but what about her personal life? Is 29-year-old Kelsey dating someone in 2021? Here's what we know.
Kelsey Robinson Boyfriend 2021: Is the Pro Indoor Volleyball Player Dating Someone?
Fans who have been following the pro Outside Hitter on social media already know she is in a dating scene for a long time now. Almost everyone knew but didn't know the name of the person she was in a relationship with.
Let us help you with that; Kelsey Robinson is in a relationship with her longtime boyfriend, Brian Cook. The couple is together for more than five years now, and the pro volleyball player is proud to flaunt her love life on her social media. However, that's not the same with Brian.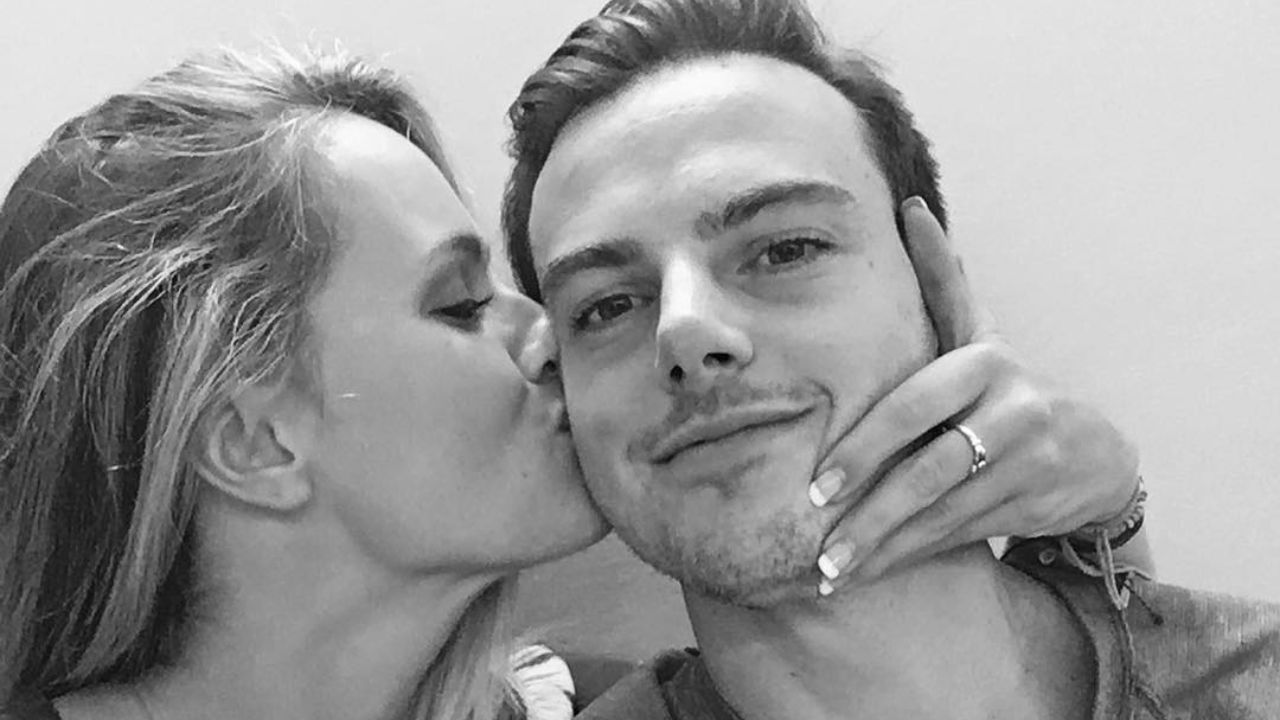 Kelsey Robinson is in a relationship with her longtime boyfriend, Brian Cook. 
Kelsey Robinson boyfriend, Brian Cook, pretty much enjoys his private life and doesn't like to make anything public when it comes to his personal matters. Brian has deactivated all his social media but often appears on Kelsey's Instagram posts.
Nevertheless, the couple is happy, and that's what really matters for them.
Kelsey Robinson and Her Longtime Boyfriend Are Now Engaged
Well, for Kelsey Robinson's fans, even this is not news. The pro volleyball player and her boyfriend got engaged a long time ago. In 2017, the 29-year-old outside hitter took to her Instagram to announce her beau proposed to her.
In a series of photos from Hermosa Beach, California, Brian could be seen on his knees, proposing to Kelsey, while Robinson was all teary, accepting the proposal. The tears of joy!
In the caption, Kelsey wrote, "Life with you is so much better and I can't wait to do it forever ❤️?"
Who is Kelsey Robinson Boyfriend, Brian Cook?
Kelsey Robinson boyfriend, Brian Cook, is a professional beach volleyball player himself. Cook was a member of the 2015 Men's indoor Team for the Pan Am Games in Toronto.
Brian, born to his parents, David Cook and Susan Cook-Loustalot, in Monterey, California, graduated from Standford University. Moreover, Cook's sister, Karissa Cook, is a volleyball player and setter for Stanford's Women's team.
Fans and Friends are Happy for the Couple
As we all know, Kelsey and Brian are engaged now; their relationship is so beautiful that everyone loves these two. While Alix Klineman, who is Kelsey's best friend and fellow volleyball, likes to pull their legs, blatantly saying them "an average" couple on their social media post, Klineman loves them more than anything else.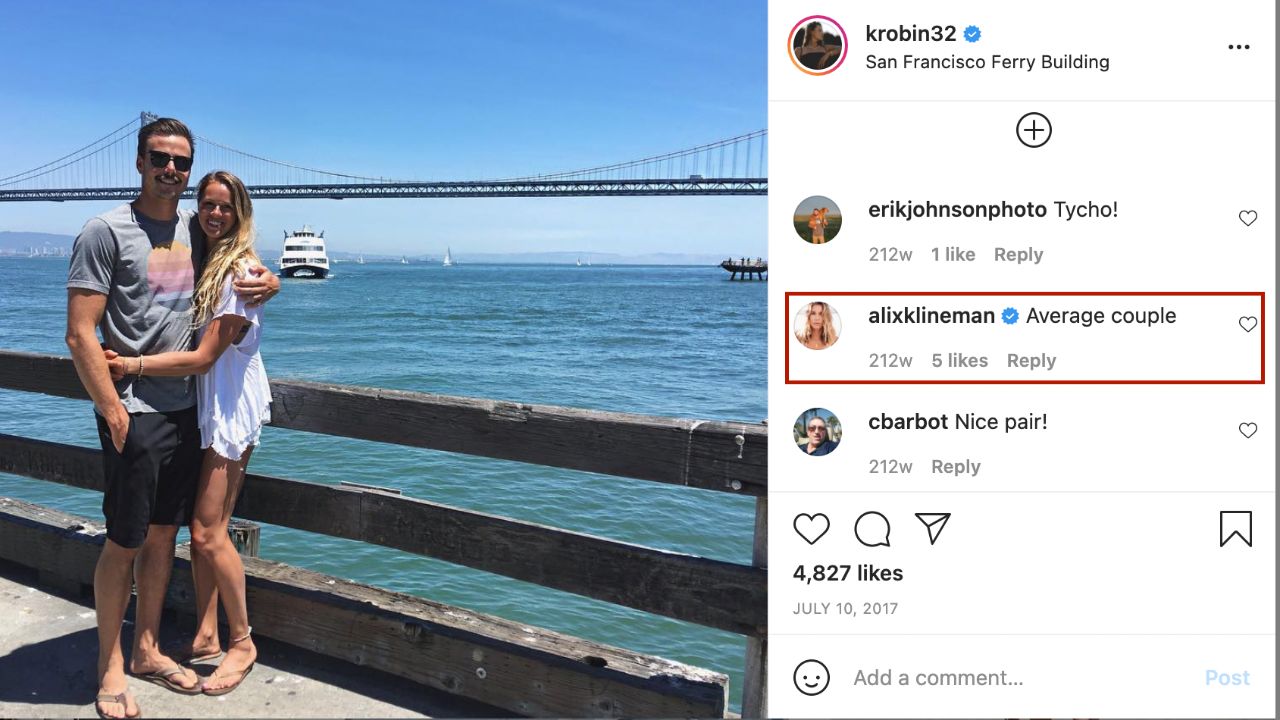 Alix Klineman calls Kelsey Robinson and Brian Cook an average couple, well, jokingly, of course.
When Kelsey Robinson and Brian Cook announced they are engaged, Klineman was one of the firsts to know, comment on the announcement post.
Other fans also came forward to congratulate the couple. One fan wrote, "A match made in heaven....and in Venice, Italy! Luv you too so much. Best wishes.....?"
The next one wrote, "Kelsey, I wish you the best. May the two of you enjoy a lifetime together. Cherish each and every day. ????"
Well, Kelsey Robinson and her boyfriend, now fiance, are yet to announce their wedding date, but we suppose it's going to be soon.
Don't Miss,