Ryan Hamilton, aka Hammy TV, is a social media personality who gained massive popularity through his prank videos, initially on Facebook but later joined YouTube and found similar success on the platform as well.
With more than 2.2 million followers on Facebook, HammyTV is one of the biggest pranksters in the industry. The 33-year-old is gaining massive popularity on his social media profiles following the prankster started NSFW content.
When it comes to Hammy TV's dating life, the 33-year-old prankster married his longtime girlfriend, the same girl he features on his videos. The couple recently started an OnlyFan account as well.
Ryan Hamilton, aka HammyTV, Girlfriend in 2021
Ryan Hamilton, aka Hammy TV, was dating his longtime girlfriend, whom he refers to as Miss Hammy TV. The prankster started a new Instagram account with the same name for his girlfriend, now wife, as well.
While it's no secret Hammy TV is married now to his girlfriend, many of his fans didn't know his wife's name. Until recently, the prankster revealed the name of his longtime girlfriend and now wife.
After massive requests from the fans, Ryan Hamilton had no choice but to reveal his girlfriend's name. HammyTV's girlfriend's name is Jennifer Marie Hamilton (née Weigandt).
Who is Hammy TV Girlfriend, Jennifer Marie Hamilton?
Hammy TV's girlfriend, Jennifer Marie Hamilton, has always had a passion for content and make people laugh, and their recent endeavors speak perfectly for their work. The couple is known for making NSFW pranks, and they have an OnlyFan account or that as well.
Jennifer still remembers her husband playing pranks on his fellow brother while he was serving in the army. HammyTV served for four years as a military policeman out of Fort Carson, Colorado, until he was honorably discharged.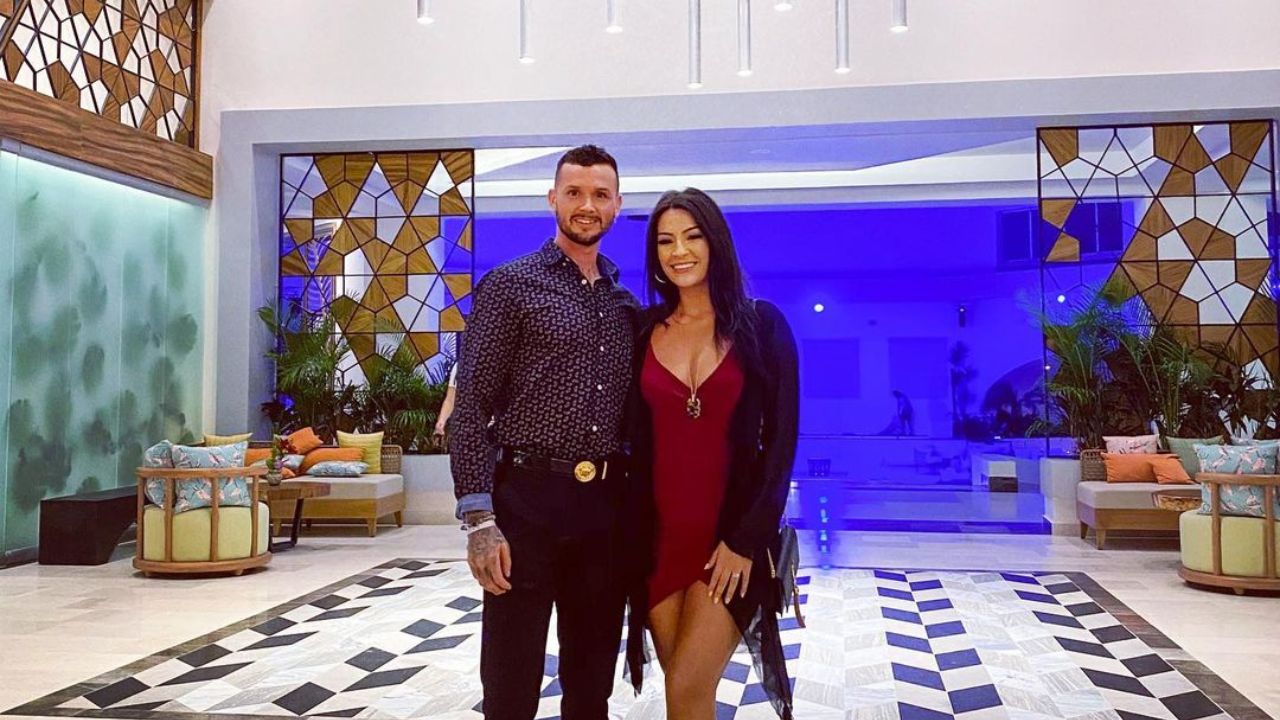 Hammy TV is now married to his long-time girlfriend, Jennifer Hamilton, aka Miss Hammy TV.
Jenn said Ryan made his fellow brothers laugh and play silly pranks on them while on base. HammyTV's girlfriend also revealed Ryan got his nickname "Hammy" from his fellow brother, and that's how the idea for HammyTV came about.
When asked how the couple met, Hammy TV's wife replied they connected when Ryan returned home from tour. Jenn said, "he will really start doing something with his jokes! He started doing some standup comedy & making videos! His true passion really shined."
Jennifer Hamilton added,
"Soon after Ryan & I met. I saw how passionate he was about it. I love him, so I was completely on board to start filming ourselves being crazy & silly together. Having fun with each other is what it's all about!"
Hammy TV and Miss HammyTV Were Best Friends!
In one of the interviews, Hammy TV's girlfriend revealed Ryan Hamilton was her best friend before they started dating. In fact, she cherishes every moment with her husband.
Jennifer admitted getting engaged to Hammy TV was one of the most memorable experiences in her life. Miss Hammy TV said, "Getting engaged to my best friend & partner in crime would be one of them!"
Hammy TV girlfriend added, "I'm a bit of a travel junky, so I've had a few amazing experiences! Hiking the Nepali coast, landing in the middle of The Grand Canyon by helicopter, touring the Mexican pyramid just time name a few!"
Hammy TV and Jennifer Tied the Knots in April
The couple announced their marriage on April 22. During the time, Hammy TV's girlfriend took to her Instagram account to upload a series of pictures from their special day. The marriage ceremony, held in Isla de la Pasión, saw a couple of Hammy and Jennifer friends and family.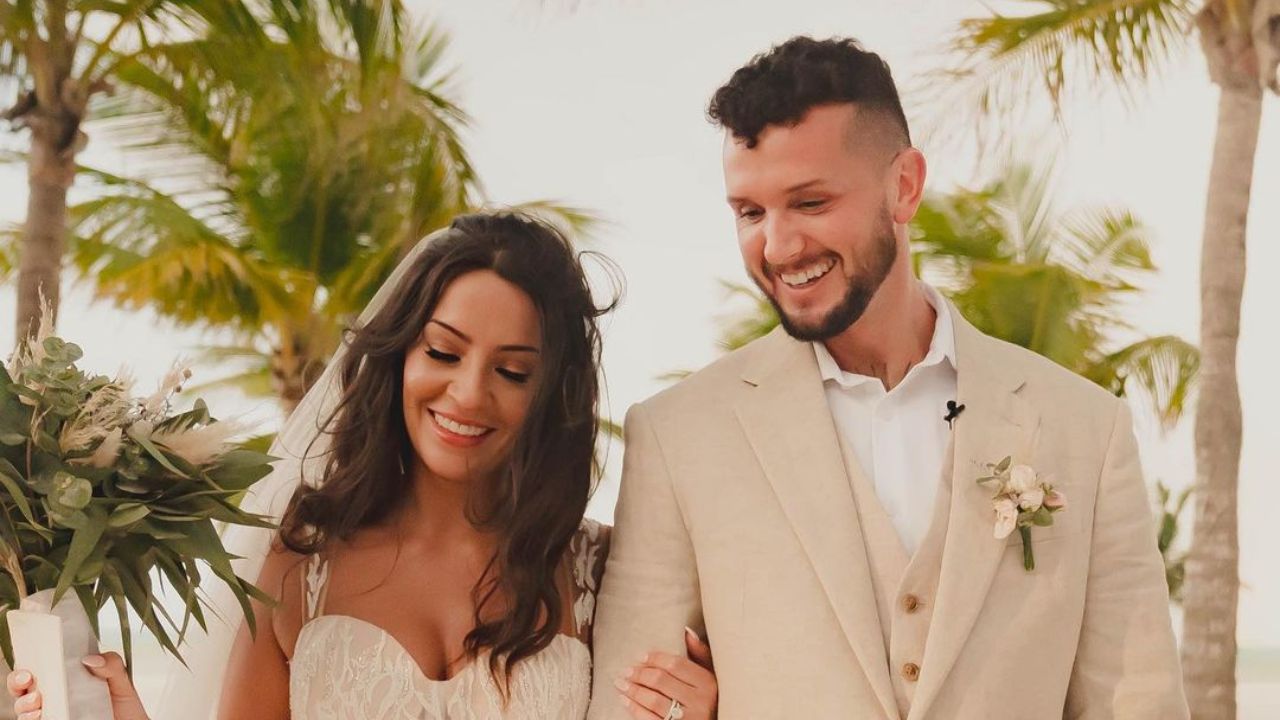 Ryan Hamilton and Jennifer Marie Weigandt married in April of 2021. 
In the caption, Jennifer Hamilton wrote, "The day we became Mr & Mrs ?❤️? Almost 3 weeks ago!! @hammy_tv #ily #bestdayever #tbt"
Many fans congratulated the couple. One fan wrote, "That's how you know you're meant to be when even the damn sky is showing you love! ❤️"
The next fan wrote, "Congratulations I didn't know??? I love you guys??? you guys are the best."
Another one wrote, "I've been MIA for a while. But seeing that you two got married makes me so happy. I am so happy for the both of you. I have been following you both for years now. Congratulations beautiful lady.❤️❤️"
Don't Miss,