Sam Smith is an English singer and songwriter who rose to fame in 2012 after releasing a chartbuster single, "Latch." The song became number eleven on the UK Singles Chart. Soon after, Smith was featured in Naughty Boy's single "La La La" and reached number one on the chart. Later, Smith won the 2014 Brit Critics' Choice Award and the BBC's Sound 2014 award.
British singer Samuel Frederick Smith, better known by their stage name, Sam Smith, was born on may 19,1992 in London, United Kingdom; Their father Frederick Smith and mother Kate Cassidy raised them in Great Chilshill, Cambridgeshire. Smith went to a near-by primary school, named Thomas More.
After completing primary school Smith attended St Mary's Catholic School and became a member of Bishop Stortford Junior Operatics, where the singer completed their studies in singing and composition with jazz pianist Joanna Eden for years.
As of 2022, Sam Smith has released three albums including "In The Lonely Hour," "The Thrill Of It All," and "Love Goes," which became quite successful in the music industry. The singer also won 4 Grammys for their debut album. The downside of being a successful artist is, people often scrutinize their looks and appearances. Recently, fans think Sam Smith gained some weight. Did he really?
Sam Smith Weight Gain: Is The Unholy Singer Struggling With Weight Gain?
Even after achieving so much in their music career, Sam Smith has always struggled with weight-related issues; The 30-year-old British singer shared how they have a weight issue from childhood as they were a big food lover he was as a child. Sam always had a love and hate relationship with food where it came to the point the singer couldn't control their eating habits.
During in interview with 60 Minutes Australia, Sam Smith shared how they used food as a solution and answer for everything. When everything went wrong or whether being alone or their music not going well, they would always resort to food and loved eating; basically overeating caused all of their weight-related issues.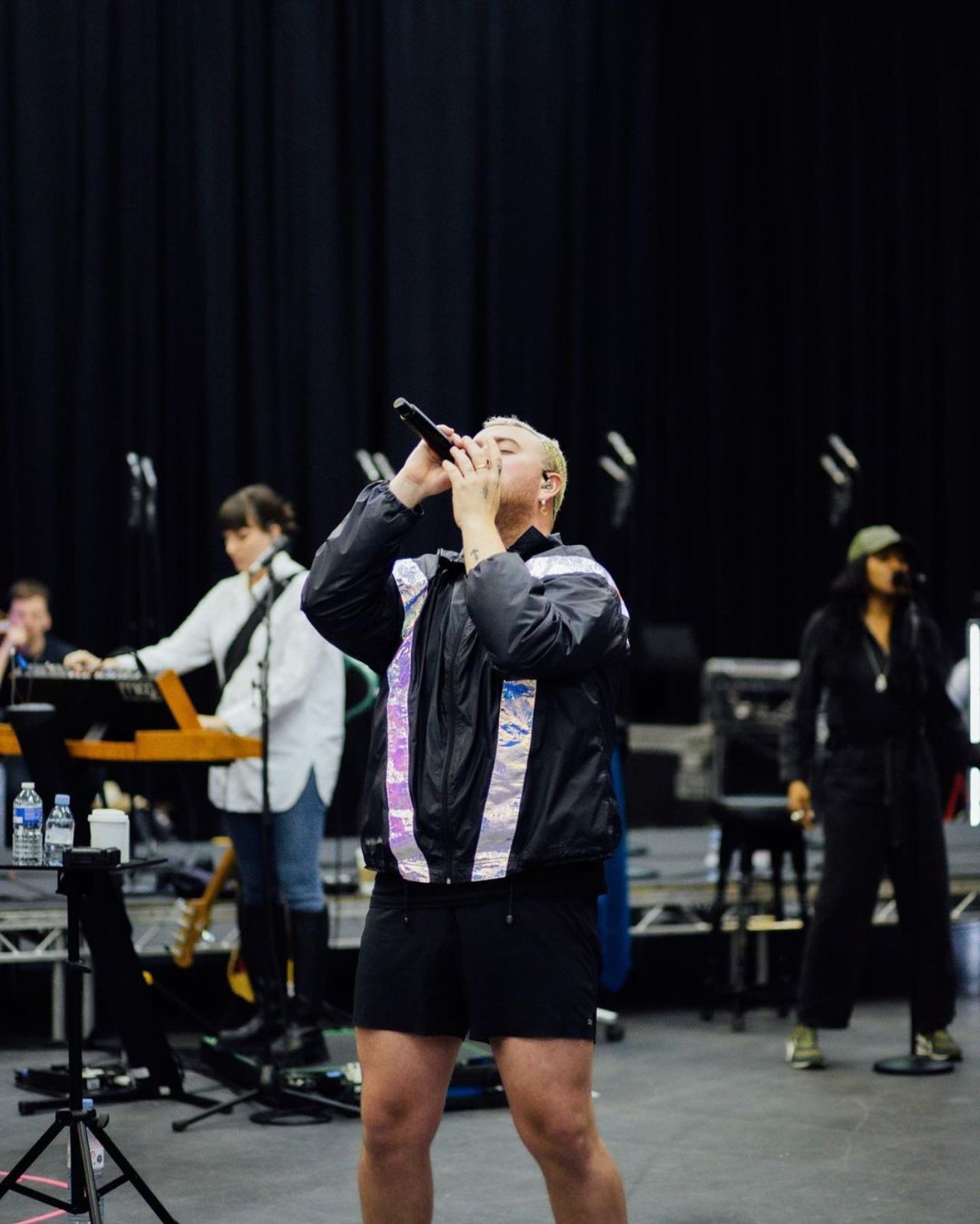 Fans noticed Sam Smith's weight gain in his recent single, Unholy. Sam's Instagram.
As a child, Sam Smith was a chubby kid so they used to get bullied in school, which made them feel insecure about their body; they always had a hard time in school. After turning 12, Sam got liposuction to reduce fat from their chest, which is not healthy for a child to do but they got the body they wanted for a short time, as they did not stop overeating; they re-gained the weight after some time.
Sam Smith's Weight Issues
The weight issues carried on even after they made it to the musical industry. Smith never felt comfortable about making music videos for their songs as he was insecure about their body weight.
In 2015, Smith decided to break free from their weight gain problems and follow a healthy diet. Ameila Freer helped them lose the weight, and focus on their weight lost journey. Smith disappeared from social media and came back with the album, "The Thrill Of It All," During that time, the singer lost 50 pounds, which is quite an achievement for them.
Sam Smith kept their body in shape for a while. However, the singer started to get into drinking and smoking and an unbalanced diet, which soon led them to go to gym where one time they were seen doing weight training and cardio exersice.
In Sam Smith's latest music video, "Unholy," fans noticed them gaining weight, and it was all over the internet that the singer was "fat again." But this time, Sam has already learned how to admire their body. The Unholy Singer is finally accepting the way they are and looking way more confident than ever.
Don't Miss These,