Tom Sandoval is an American actor who is famously known for his appearances on television series like "Vanderpump Rules." Tom debuted his career as an actor in the movie "Playing With Fire" in 2008. After that, he appeared in television movies and series such as "Reflection," Alien Presence," The Pit and The Pendulum," "23 Minutes To Sunrise," and "Behind Your Eyes."
The 39-year-old actor was born in St. Louis, Missouri United States, on July 7, 1983; Regarding his family, Tom comes from Christian family and has a Mexican-American background. Tom Sandoval's father is a business man named Anthony Sandoval and his mother is Terri Green. Also, Tom has a brother, Brian Sandoval.
Regarding his education, Tom is believed to be a high school graduate; however, there's no details available about his educational background. At the start of his career, Tom appeared in some of the music videos between 2002 to 2003; later a filmmaker, David Decoteau gave him a break for the movie, "Playing With Fire," in 2008 in the character of Miles Bulter.
Is Tom Sandoval Gay? The bromance between Tom Sandoval and Tom schwartz
Besides his romantic links to his ex-lovers in the past, there's a rumor of him being gay all over the internet. After seeing the bromance between Tom and his fellow Vanderpump Rules co-star, Tom Schwartz. People assumed Tom might be gay as he and Tom Schwartz spent more time together behind the reels as well, where they were seen partying and clubing outside their work.
However, both actors have not made any public announcement regarding this rumor where they also seem unbothered about these ongoing allegations. Although Tom Sandoval did speak about the gay allegations in 2017 on Daily Dash podcast.
Tom said, " People say that to everyone, they say that Ryan Seacrest, they say it about me, that says it about Schwartz, people like to speculate on all kinds of different things."
Tom Sandoval Girlfriend 20222 — Is The Actor Dating?
Tom Sandoval is in a longterm relationship with his co-star girlfriend Ariana Madix; the couple has been together since 2013 and their romantic relationship is going strong. In fact, Tom and Ariana have also purchased a property in Valley Village worth $2,075 million.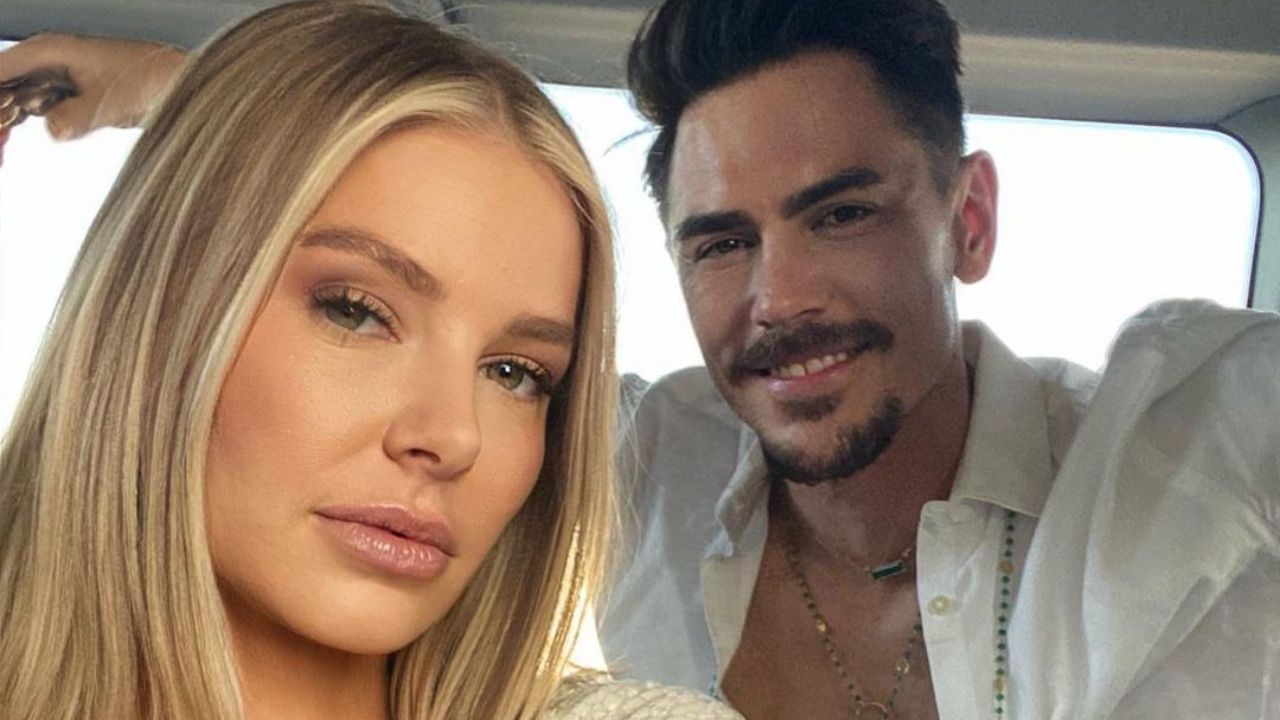 Tom Sandoval's gay rumors debunked — The 39-year-old actor is in a longterm relationship with his girlfriend, Ariana Madix. Ariana Madix Instagram.
In the past, Tom was in a romantic relationship with American actor Kristen Doute in 2006; The couple broke up due to some reason in 2012. The vandervamp rules actor was also in a scandal when he revealed that his co-star Jax Taylor was using drugs.
Tom Sandoval Net Worth — How Rich is Tom Sandoval?
The American actor is making a great amount of fortune from the entertainment industry; his estimated net worth in 2022 is around $4 million. Apart from being a reality star and a well-known actor in Hollywood, Tom also works as a model; most of his earning also comes from sponsorships and collaborations with big brands. Tom Sandoval is currently living in California, United States, with his girlfriend, Ariana Radix.
Don't Miss These,