Vero from "On My Block," Nikki Rodriguez, is a newcomer on the Netflix dramedy, but her presence on the show is making it exciting all over again. Rodriguez plays the negative character, but she is for sure getting all the attention.
Introduced in season 4, Nikki Rodriguez's character, Vero, Cesar's girlfriend, recently took to her Instagram to share a story where she thanked her fans.
Nikki wrote, "I know y'all weren't supposed to like Vero, but the way you're hyping her up has me (crying emoji). I promise I'm reading all of the messages. ILY."
Nikki, though she is a newcomer on Netflix dramedy, On My Block, she is not new to the entertainment industry. She is an actress and producer, and some of her notable works include "Adam Ruins Everything," "Speechless," and "The Uprising."
22-year-old Nikki Rodriguez's career in the entertainment industry is sure going to be an exciting one. She has proved her acting skill on "On My Block," and her fan following is only expected to rise from this point.
Since we can safely say that she is a star now, let's find out more about Nikki Rodriguez's personal life. Is the 22-year-old actor dating someone in 2021? Let's find out.
Nikki Rodriguez Boyfriend in 2021 - Is She Dating Someone?
Nikki Rodriguez possibly doesn't have a boyfriend and is single as of 2021. After e-stalking her Instagram profile for a while, we found nothing to add to her relationship status. However, we found she is an avid traveler and also shares a great bond with the cast of  "On My Block."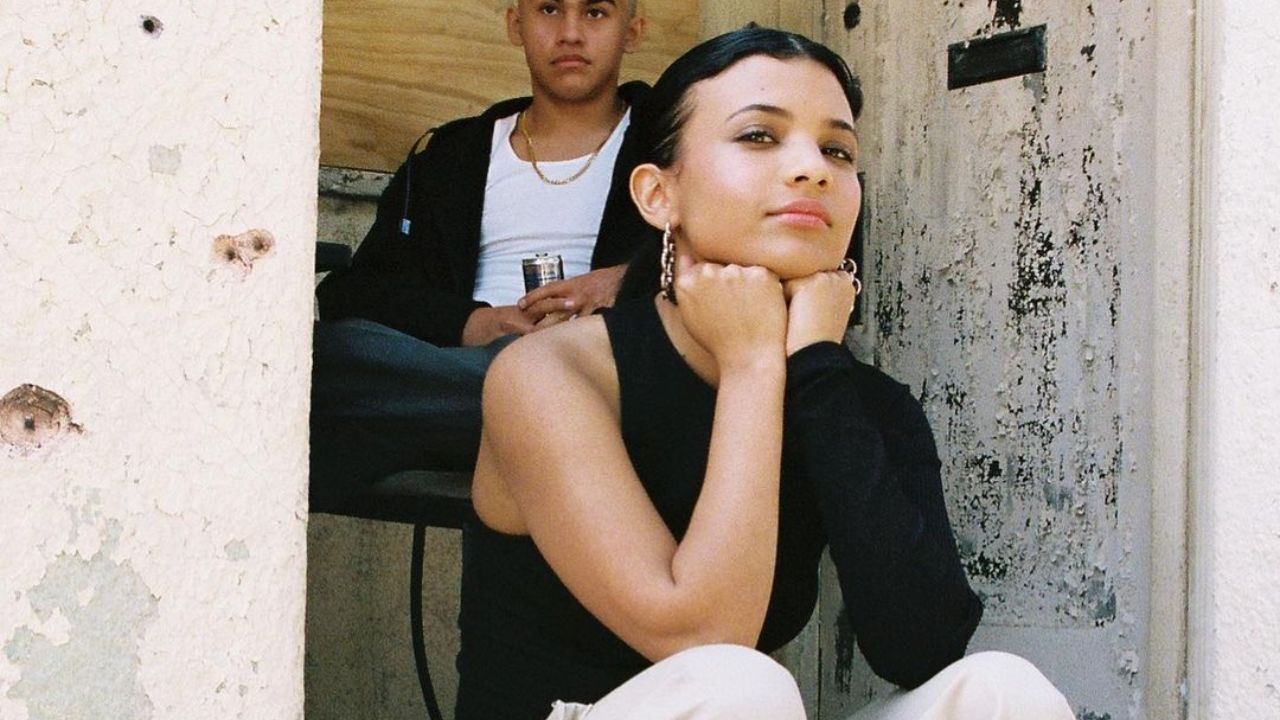 Vero, Cesar's Girlfriend, On My Block actress, Nikki Rodriguez, is single as of 2021. (Nikki's Instagram)
Nikki is also into fitness; the 22-year-old was seen throwing kicks and punches at her training partner in an Instagram video she shared on February 26, 2020. And we must say, she seems to be great with her athlete.
Vero and Cesar's Relationship on "On My Block"
Nikki Rodriguez's character Vero and Diego Tinoco's character Cesar Diaz are in love; However, as the story progresses, the couple split up as Cesar cheats on Vero with Monse. In the first episode, Cesar says, "I love you, you are my girl, Vero." They kiss. It's such a romantic scene. Isn't it? But, here's the twist, as the story progress, Cesar ends up cheating on Vera with Monse.
Cesar and Monse sleep together, following which Vero confronts Monse Finnie. The fight breaks out between Monse and Vero in the school, and Cesar gets kicked up on the nuts. Well, he deserved it for doing things he did to Vero. Anyways, as the story progress, the couple ends up breaking up. We don't want to spoil stories for you; if you haven't watched season 4 of On My Block yet, go and watch it on Netflix.
On My Block Season 4 on Netflix
On My Block on Netflix is a story about bright, street-savvy friends, Monse Finnie (played by Sierra Capri), Ruby Martinez (played by Jason Genao), Jamal Turner (played by Brett Gray), Cesar Diaz (played by Diego Tinoco), Jasmine (played by  Jessica Marie Garcia), and Vero played by Nikki Rodriguez).
The story revolves around these teen friends navigating through high school in the gritty South Central Los Angeles, trying to get their friend out of a gang and having friendship turn into something more.
Spoilers ahead for Season 4!
On the fourth installment of the series, the show's final season also had some heartbreaking moments. Cesar ends in jail, Ruby wins the King of the Prom, and the series ends with all the friends getting together.
Don't Miss,