Veronica Taylor is the new addition on Euphoria as "Bobbi." HBO premiered Euphoria Season 2 on January 9, 2022; the show is back after a long hiatus and has been well-received by the fans so far. More precisely, Cal and Derek's moment steal the show on Episode 3.
Henry Eikenberry plays Young Derek, while Elias Kavacas is in young Cal's role. Two best friends fell in love and kissed on graduation night; however, their romance was short-lived, and they got back to their old life, both pretending to like someone else.
The two new actors' performance was seriously good! Their acting skill was so natural; it didn't feel for a second that these were newcomers! However, adding to the list of Euphoria's new cast members, Veronica Taylor is receiving praises from all-around.
So, let's find out more about Bobbi actor on Euphoria, Veronica Taylor!
Veronica Taylor plays Bobbi on Euphoria Season 2 (Her Age and Facts)
Veronica Taylor, full name Veronica S Taylor, is a model and aspiring actor from New York City. Known for her role as Bobbi on Euphoria season 2, the 17-year-old is widely popular among the show's fans for her one-liner "F*ck Oklahama!"
As mentioned earlier, Veronica Taylor is just 17 years old and in high school. Even at this young age, Bobbi actor has achieved so much in her life. Veronica is currently working as a model and is currently signed to Spirit Models.
As seen on her social media profiles, Veronica Taylor also has experience in a theatre art form; she has been part of "The Lee Strasberg & Film Institute - New York," and was featured in "The Line," a virtual play by Jessica Blank and Erik Jensen, and directed by Henri Esteve.
Veronica Taylor on Instagram
Veronica can be found on Instagram through the handle @i.veronica.taylor. The 17-year-old Bobbi actor on Euphoria has over 2100+ followers on her Instagram and 20+ posts so far. After e-stalking her Instagram and other social media profiles for a while, we learned she is a BLM activist and never misses a chance to promote a Black culture.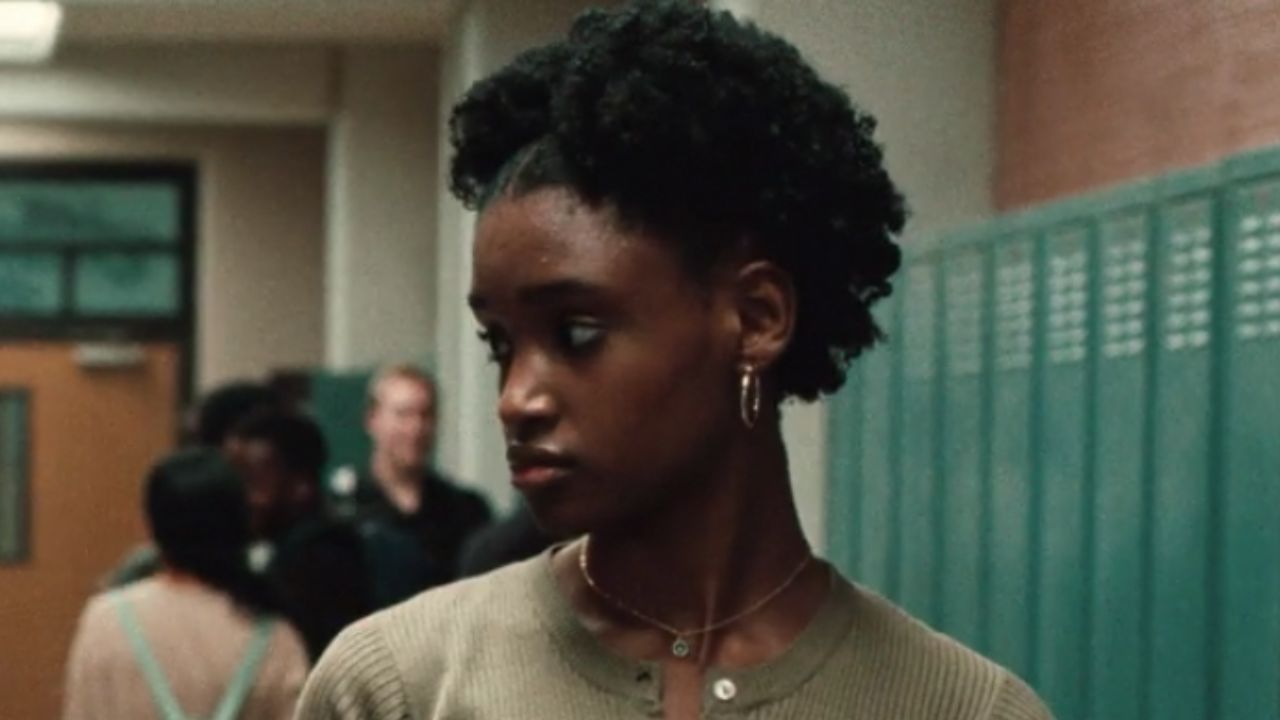 Two seconds presence of Bobbi on Euphoria was enough for her fans to feel her vibe! (Veronica Taylor's Instagram)
Recently, Veronica took to her Instagram account to let her fans know how grateful she is for the role on Euphoria Season 2. On her posts, Veronica wrote,
"Hi! Thank you for all the wonderful messages and support. I have really bad anxiety and I may not reply right away, but I just want to say I am very happy to have worked on Euphoria and thank you, JV8INC and Sam Levinson for casting me."
Bobbi actor on Euphoria added,
"Being able to have my first job on HBO and still in school was really, really big, and I am grateful. I also want to say thank you to the crew because everyone was so very kind each and every day!"
Fans Loved Bobbi's Vibe on Euphoria!
Fans loved Veronica Taylor's presence in Season 2; however, many are not happy as she got only 2-second time on screen. One fan said, "I hope Bobbi is in Euphoria more this season, already love her vibe ??"
Another fan wrote, "I came straight away from euphoria!! I love ur voiceee?" while the next one added, "only in euphoria for two seconds (so far) and you were so good."
In short, people want to see more of Veronica Taylor's Bobbi on Euphoria. And some fans also have speculated that she might appear in future episodes as in her recent post, she said, "everyone was so kind each and every day!" So, the hope is still on for fans.
Don't Miss,