Siesta Key star has a new man. Juliette Porter is now dating her new boyfriend, Clark Drum. The 24-year-old reality television star flaunted her new beau on Instagram on October 25, 2021. Juliette and Clark Drum were seen in formal attires, attending a friend's wedding.
Juliette Porter and her boyfriend, Clark Drum, attended the wedding of Maddison Haus and Ish Soto. The couple tied the knots on October 23, 2021. Posting pictures from her friend's wedding, Juliette wrote,
"Such a fun night celebrating the love between [Maddison Haus] and [Ish Soto]. Thank you for letting us be a part of your day."
Ish Soto and Maddison Haus were in a relationship for years before getting hitched. The couple was already pregnant with their first kid before their marriage. On their special day, Ish Soto uploaded his wedding pictures and said,
"My wife and our baby. Thank you to everyone who came out to celebrate with us and to the team who made this the most beautiful wedding in the world!!!"
Even Madisson Haus took to her Instagram and uploaded pictures of her wedding; in the caption, she wrote,
"Last night feels like a dream ? Thank you all and especially my incredible husband [Ish Soto]! I can't wait to share more from this special night with you guys, along with all the other amazing vendors, friends, and family who made this BEAUTIFUL wedding possible!!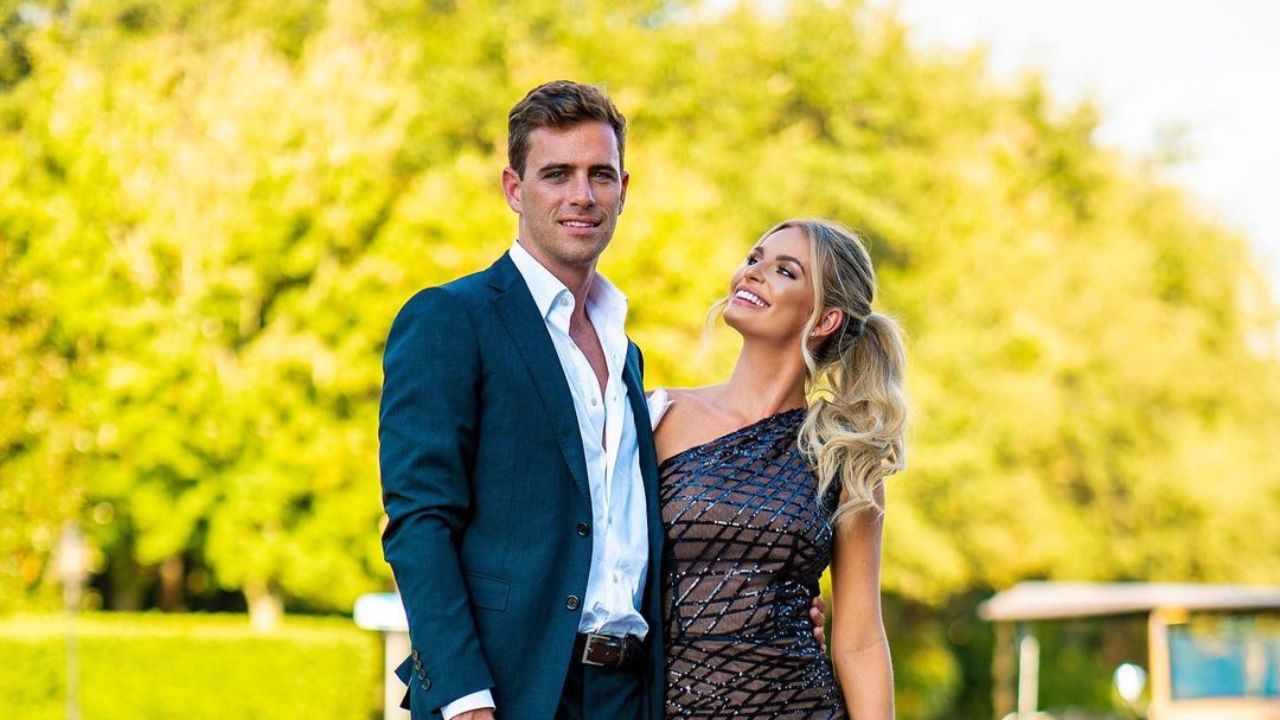 Juliette Porter and her new boyfriend, Clark Drum, attended Ish Soto and Madisson Haus' wedding. (Juliette Porter's Boyfriend Instagram)
While Ish Soto and Maddison Haus have their happy love story, what about Siesta Key star Juliette Porter and her new boyfriend? Well, let's see what's going on between them.
Juliette Porter and Clark Drum New Love Story
Juliette Porter started dating her new boyfriend, Clark Drum, just recently. The couple is pretty open about their relationship; however, they have not officially confirmed it yet.
While we have seen a couple of photos of Clark Drum on Juliette Porter's Instagram account, we didn't see the same on Clark's social media. It could be because Clark isn't a fan of uploading pictures on his Instagram; he hasn't updated the profile since September 2021.
But one thing is for sure, Clark Drum has some decent profile there; by the glimpse of it, we can tell he loves traveling. And apparently, both Porter and Drum have this habit in common, to travel different places as they can.
Who is Juliette Porter's New Boyfriend, Clark Drum?
Siesta Key star loves to confuse her fans as she still has her ex-boyfriend, Sam Logan's pictures on her Instagram. However, the former couple is not dating anymore and has already moved on; at least, Porter did, has and found a new man.
Following her split with Sam Logan, Juliette Porter is dating Clark Drum, which raised a question in many fans' minds "who is the guy, really?" Well, we think we have you got covered on this, at least, a little.
Juliette Porter's new man, Clark Drum, is from Fort Lauderdale, Florida. Clark is an aspiring actor and model, he is currently working on a few projects, but we have yet to see him on big projects. Hopefully, we will get to see him on some projects soon.
Don't Miss,