Paul Richardson and his wife, Kayla Sheets, were the cast members of Gold Rush: White Water on Discovery Channel. The couple recently left the show following the fans' curiosity about their whereabouts and wanted to know why they left the show.
After weeks of silence, Paul Richardson and his wife, Kayla Sheets, reveal why they left the show. Taking to her Twitter account, Kayla wrote a lengthy post and blamed "Dustin Hurt" for their reason to depart from the show.
Kayla tweeted,
"Sorry everyone, I fought hard to be on Season 4 but ultimately Dustin said he wouldn't do the show if I came back. I think the little man was intimidated that I could do everything that he did, despite being a woman. I have no regrets for standing up against him. He is a coward."
Dustin Hurt is the show's lead cast and his father, Fred Hurt. The father-son duo has come a long way when it comes to the success of "Gold Rush: White Water." The Gold Rush spin-off is on its fourth season, which implies the fans love it.
Dustin Hurt and Kayla Sheets are not strangers; they are step-siblings, but it seems Dustin always had problems with her. Dustin has said a few times that "women shouldn't be in the mining industry" without a flinch. But Kayla Sheets was not having it.
After the clash between Dustin Hurt and Kayla Sheets, the former Gold Rush: White Water star left the show since Paul Richardson is a supportive husband and won't be back on the show either.
Paul Richardson and Kayla Sheets' Journey on Gold Rush: White Water
Paul Richardson and his wife, Kayla Sheets, are veterans of Gold Rush: White Water. The couple was part of the show since season 1; however, they left following the brawl with the show's lead cast, Dustin Hurt.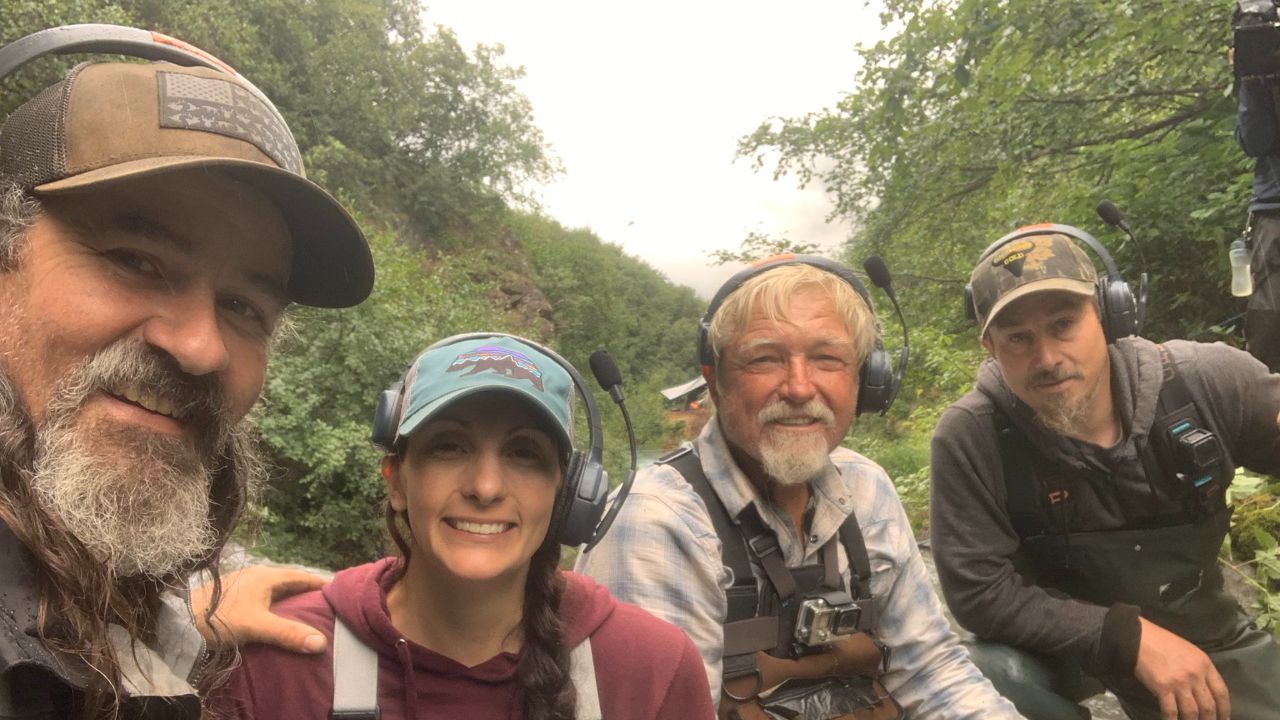 Why did Paul Richardson leave Gold Rush? Apparently, Kayla Sheets and Paul Richardson left Gold Rush White Water following a bust-up with Dustin Hurt. (Paul Richardson Gold Rush Instagram)
This is not the first time Kayla had disagreements with the family members; Paul Richardson's wife has butted head with Fred and other members in the past. She has always been vocal about her feelings. Talking with Monster and Critics, she said,
"Work Fred and stepdad Fred are two different people. And I found it very difficult to work with Fred because he's old school and I'm this know-it-all 30-year-old.
Kayla and Paul Richardson tied the knots after the death of Kayla Sheets' late husband, Greg. Kayla's first husband passed away from pancreatic cancer in 2014; Ever since the death of Greg, Kayla has been advocating and spreading awareness to this disease by teaching others about it and sharing experiences.
What does Kayla think About Gold Rush: White Water?
Though she is not part of the show anymore, Kayla Sheets think Gold Rush: White Water is about adventure, ingenuity, and ambition. She added, "The goal is to try to make it relatable to the audience and to give them the inspiration to go out and do this themselves."
Kayla and her husband, Paul Richardson, also motivate the female fans to be strong, stand their ground, and not tolerate cr*p from anybody. Kayla said, "Never let another person take away your voice, your personal beliefs, and your drive and always celebrate being true to yourself."
Don't Miss,