Bravo TV's Real Housewives of New Jersey star Dolores Catania recently sat in an interview with Page Six to reveal many things that we initially didn't know about her past relationship. In the interview, the RHONJ star said she felt alone while married to her ex-husband, David Principe.
The 51-year-old entrepreneur said,
"I felt alone. Once I moved into my townhouse, we grew apart; David and I weren't spending much time together, to begin with. It just felt like it was time to end things. As you know, David was married to his work, but I needed more; I knew I deserved more, and so, ultimately, I had to make a change."
Dolores Catania explained,
"I always asked him to do things that he didn't want to, so I got used to doing things alone. I did like having that independence, but that's not a relationship. A relationship is between two people, If I was going to be alone and do things alone, then I might as well just be alone. I felt alone."
Their marriage eventually ended; their divorce was finalized in 2021. RHONJ star revealed she and Dr. Principe parted ways on amicable terms. The former couple shares two kids, Gabrielle and Frank III.
Following the divorce, Dolores will appear in the upcoming season as a single woman; However, it seems she has found someone special already. According to the reports, Dolores Catania is dating her new boyfriend, Paulie Connell.
Who is Dolores Catania's Boyfriend, Paulie Connell?
RHONJ star Dolores Catania's new boyfriend, Paulie Connell, is a CEO at Eco Electrical Services. Paul has set his social media accounts to private; however, what we saw from his bio suggests that he is an Irish guy living in New York.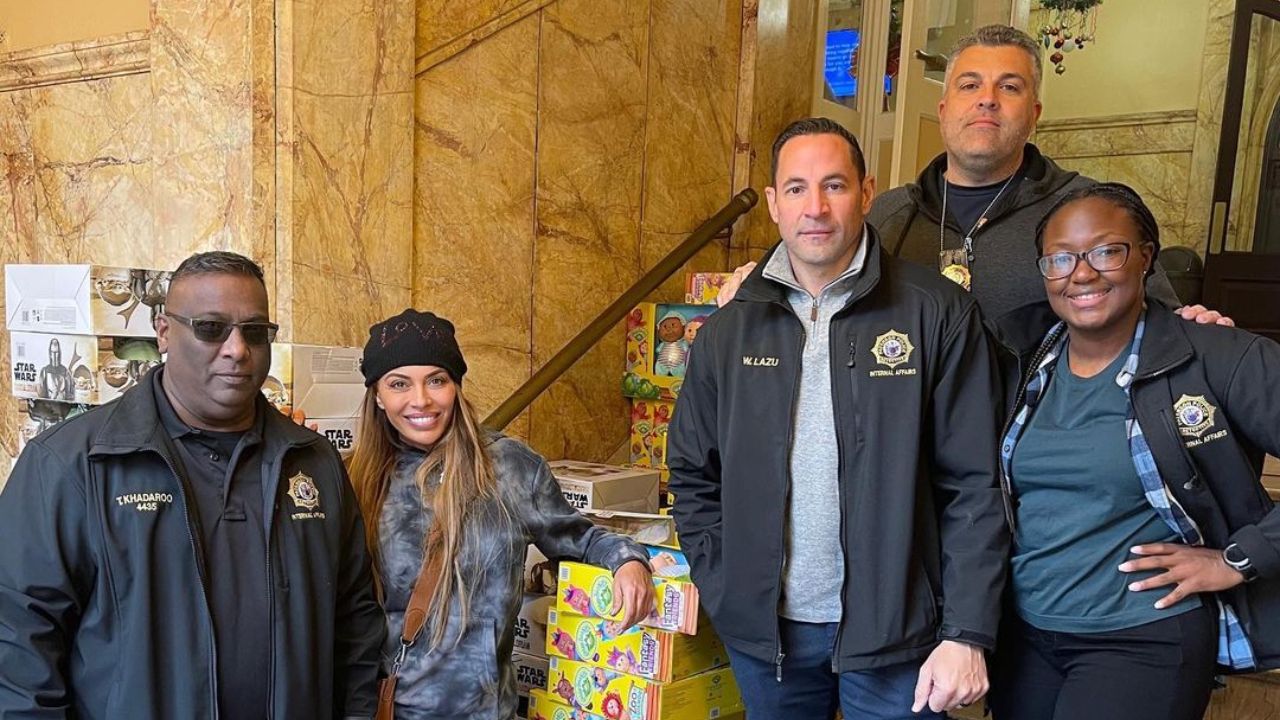 Dolores Catania is in a relationship with her boyfriend, Paul Connell. The couple met this fall after the filming of RHONJ season 26. (Dolores' Instagram)
The couple was on a trip to the Caribbean recently, both Dolores and Paul seemed to enjoy their holidays, but when asked if she considers being Mrs. Connell any time sooner, RHONJ star replied hasn't really thought about it yet.
Dolores' ideal man is a good companion and wants the same things as she does; she wants to share her life with somebody and expect the same from her SO. It seems Dolores has found her Mr. Perfect already, and her two kids approve of their mother's new beau.
Dolores Catania and Paulie Connell's Relationship
Dolores Catania met her boyfriend, Paulie Connell, through a mutual friend, Vanessa DeLeon, who introduced RHONJ star to the CEO of Eco Electrical this fall after the filming of season 26. As the two met, they both fell in love instantly.
Dolores' friend, Vanessa, said she was happy for Dolores. DeLeon added she couldn't say too much about Paul as their relationship is new and everything, but emphasized Connell is truly an amazing person. He is kind of a guy who loves to do things and is funny. In short, according to Vanessa, Dolores' boyfriend is a handsome and fun person.
Paul also helps his girlfriend in her philanthropic works; In December, Connell and his company sent toys to the children of Paterson. During the time, Dolores took to Instagram to upload a series of photos from the day.
In the caption, Dolores wrote, "Huge thank you to [Paul Connell] & Eco Electrical Services for sending toys to the children of Paterson, can't wait to see them smile!! It's the most wonderful time of the year."
Don't Miss,