We all loved the third installment of Netflix's teenage dramedy, Sex Education, and its cast. Maeve Wiley, played by Emma Mackey, is one of the prominent characters on the show, and the story revolves around Maeve and Otis Milburn's relationship.
Last season was kind of a cliffhanger, their romance on the verge of breaking; that's exactly what happened in the first few episodes on the Sex Ed season 3.
The day has finally come; we have been covering news about Sex Education season 3 and its recent development; we tried to keep articles spoil-free so that you can enjoy the show, but we suppose we have to break it to you now! Read with caution; the next few lines you are going to read contains spoilers.
So here's the thing, in the first episodes, we saw Otis falling for Ruby Matthews, and Maeve starts romancing with Isaac, but as the story progresses, the former couple on the show get back to each other. Apparently, Maeve Wiley and Otis Milburn were taking a break in their relationship and tried different things in-between.
Emma Mackey's character, Maeve Wiley, then moves to America after gaining a place on the "Gifted and Talented Programme," but thankfully, that's not the end of their relationship. While the actress seems pretty confident about her on-screen relationship, what about her real-life romance? Is she dating someone?
Emma Mackey Boyfriend, Is She Dating Someone?
Emma Mackey seemingly doesn't have a boyfriend and is single as of 2021. The French-born actress never mentions her love life in public which is just an implication of her not having a boyfriend as of now, but necessarily true.
In the past, Emma Mackey was linked with her Sex Education co-star, Asa Butterfield, but the two confirmed they were not in a relationship. It's so obvious to have assumptions when they share so much chemistry between them, but they are just friends, as they admitted.
Emma Mackey was also linked with English actor Dan Whitlam. Some sources provide that the two dated before and after season 2 of Sex Education; however, the former couple called it quit after some time.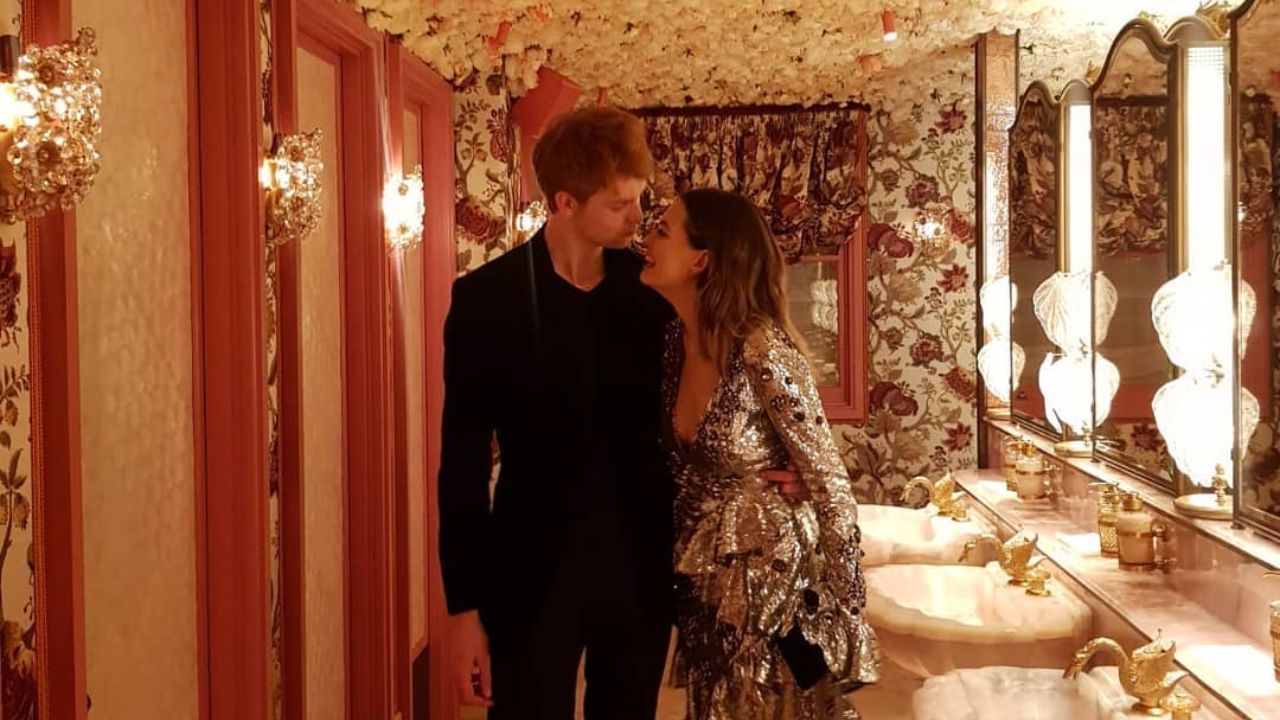 Emma Mackey and Dan Whitlam dated for two years. The former couple seemingly broke up after season 2 of Netflix's teenage dramedy, Sex Education. (Dan Whitlam Instagram)
While the two never addressed the question of why they split up, some fans' theories suggest Emma was getting close with Asa in real life too. Sex Education was a game-changer for Emma's career but also took a toll on her relationship with Dan Whitlam.
Nevertheless, Emma Mackey is happy with her decision to stick with the show. Maeve Wiley actress is happy being single. Dan Whitlam, on the other hand, is dating a French girlfriend, Chloë Garland. And we must admit, Dan Whitlam's now-girlfriend sure thing looks like Emma. ("Never mind I will find someone like you," kind of situation here!)
The good thing is, the former couple seems to have parted on friendly terms; they still follow each other on their social media.
Maeve Wiley and Otis Milburn Future According to Emma Mackey
Emma Mackey wants to move on, "I have never been good at doing just one thing," the actress admitted while talking with Elle. During the interview, Maeve Wiley actress predicted her relationship with Otis Milburn on Sex Education.
A kiss brings Maeve Wiley and Otis together; then, she sails off to the States. Emma thinks it's important to show Maeve Wiley and Otis Milburn have a whole rich life individually.
Emma predicts the relationship between Maeve Wiley and Otis Milburn. (Emma's Instagram)
The French-born actress said, "I've just always seen it as—it's a timing thing. Which often it is, isn't it? I think they're both quite good at communicating how they feel, Otis perhaps more so than Maeve. But really, they needed to grow up and figure sh*t out for themselves."
"Also, their whole world doesn't revolve around each other. They both have home lives. They're not satellites around each other. I think it's important to show that they have a whole rich life individually. If the time is right, it will happen, and I think that's what we achieved this season," the actress added.
Don't Miss,