Megan Batoon is back with another installment of Netflix's new reality show, "The World's Most Amazing Vacation Rentals." Season 2 of the show premiered on the streaming platform on September 14, 2021.
The cast of Amazing Rentals Netflix, Megan, Jo Franco, and Luis D. Ortiz, takes us inside the World's Most Amazing Vacation Rentals with an eye for every budget and style of travel.
"World Most Amazing Vacation Rentals" on Netflix will give you a glimpse of living in affordable treehouses to exclusive private islands, and from unforgettable igloos to gourmet getaways, this new series will showcase incredible properties around the world and the life-changing experiences they have to offer.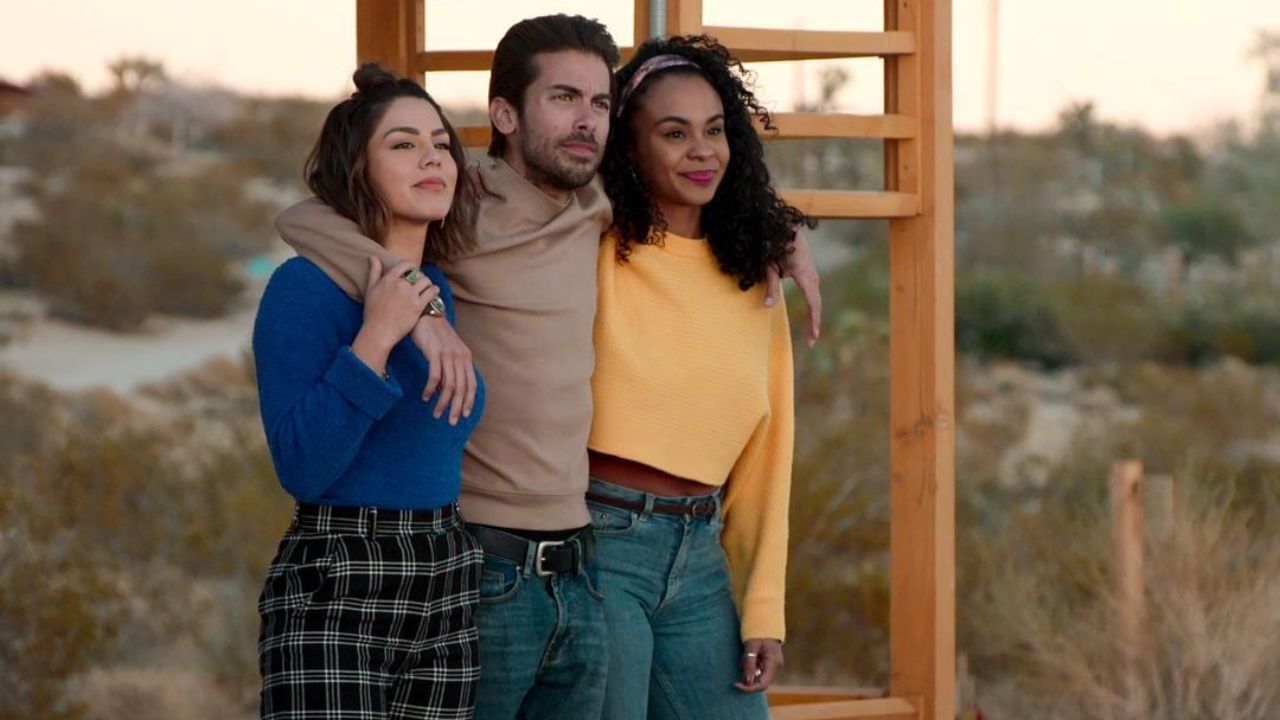 The World's Most Amazing Vacation Rentals Cast. (From Jo Franco's Instagram)
Megan Batoon came into prominence through the series; however, this is not her first time facing the camera. The 30-year-old television personality is a well-known actress and writer. She is credited for her appearances on "Step up Revolution," "Ladies of Rap," and "Date-A-Max."
Batoon, moreover, is a YouTuber and has more than 1.4 million subscribers to her channel. Megan uploads every Wednesday and releases a new episode of her comedic advice podcast "Just a Tip" every other Friday. The 30-year-old reality television star also mentioned her boyfriend in her videos. Is she still dating someone?
Megan Batoon is Secretly Dating Someone!
Megan Batoon is in a relationship with her secret boyfriend. Amazing Vacation Rentals star mentioned a few times about her boyfriend in the past few months but never revealed the name. While some fans assumed she was dating her co-star.
People speculated Megan Batoon is dating her Amazing Vacation Rentals co-star, Luis D. Ortiz, but she hasn't confirmed nor denied the rumors. All we know so far is she is in a relationship.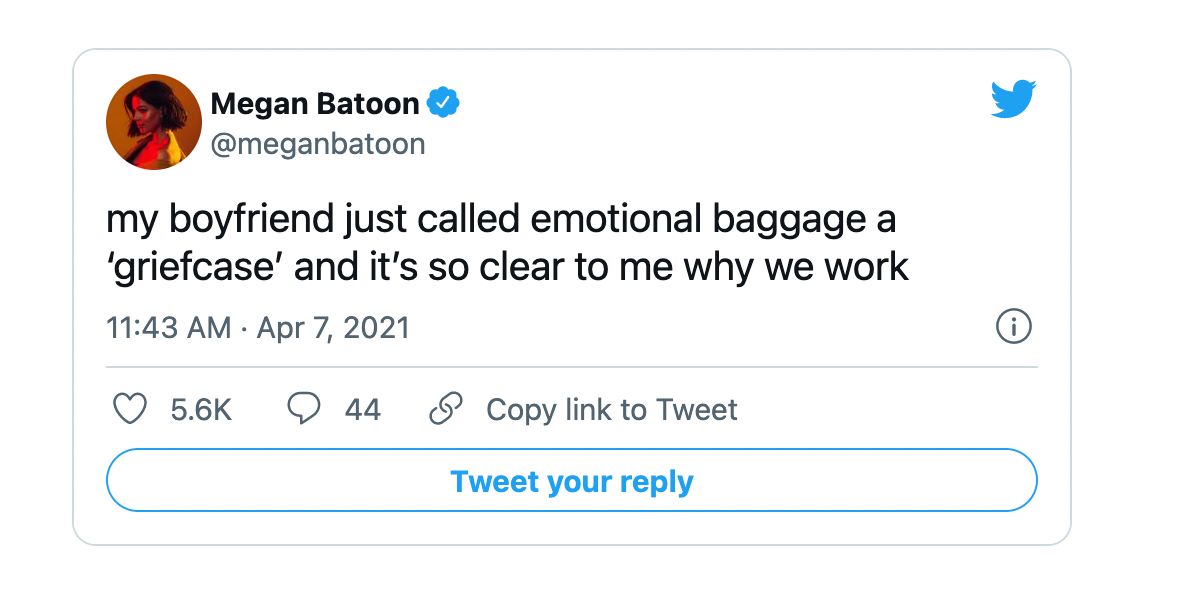 Megan Batoon talks about her secret boyfriend in a tweet. (Megan's Twitter)
On April 7, 2021, Megan mentioned "boyfriend" in her tweet; The 30-year-old American television personality wrote, "My boyfriend just called emotional baggage a 'griefcase,' and it's  so clear to me why we work." Well, this tweet not only clarifies that she has a boyfriend but also implies her boyfriend loves traveling, too.
The only person Megan Batoon is close with now and loves traveling is Luis Oritz. While there are other candidates too to fall in this category, but the fact she is traveling with Luis and Jo implies she is dating her Amazing Vacation Rentals co-star, but we will have to wait to find the answer.
Megan Batoon Was in a Relationship With Choreographer
Megan was in a relationship with her former boyfriend, Ian Eastwood. Ian is known for his stint on "Most Wanted Crew," and "Ian Eastwood & the Young Lions." Megan was open about her relationship with Ian; the former used to share pictures of each other on their social media profiles quite often.
Sadly, their relationship lasted for only two years; Fans had high hopes they would last, but they called it quit in 2016. Since then, Megan Batoon never spoke publicly about her personal life and kept her now-boyfriend a secret.
Don't Miss,