We suppose you already know about Manti Te'o's fake girlfriend and relationship hoax; The 30-year-old American football linebacker was duped into a fake online relationship. We saw him rise and fall following the story, but has he recovered from the past yet?
Well, the answer to that question is, yes, Manti Te'o is way past his former four years long fake relationship and now dating a real girl. Manti is now dating his girlfriend, Jovi Nicole.
The couple met following the relationship hoax that ended in 2013. According to some reports, Manti Te'o met his now-girlfriend in 2015, two years after the fake relationship incident.
Manti Te'o and His Girlfriend are Married Now
After years into the relationship, Manti Te'o and his now-girlfriend tied the knots on November 22, 2020. During the time, Manti Te'o's girlfriend took to her Instagram account to announce the news.
In the caption, Jovi Nicole wrote, "I'm thankful for a husband that makes me whole. One I can laugh with until my stomach hurts. One that is a worthy Priesthood holder and is so spiritually strong that it motivates me and strengthens my personal testimony."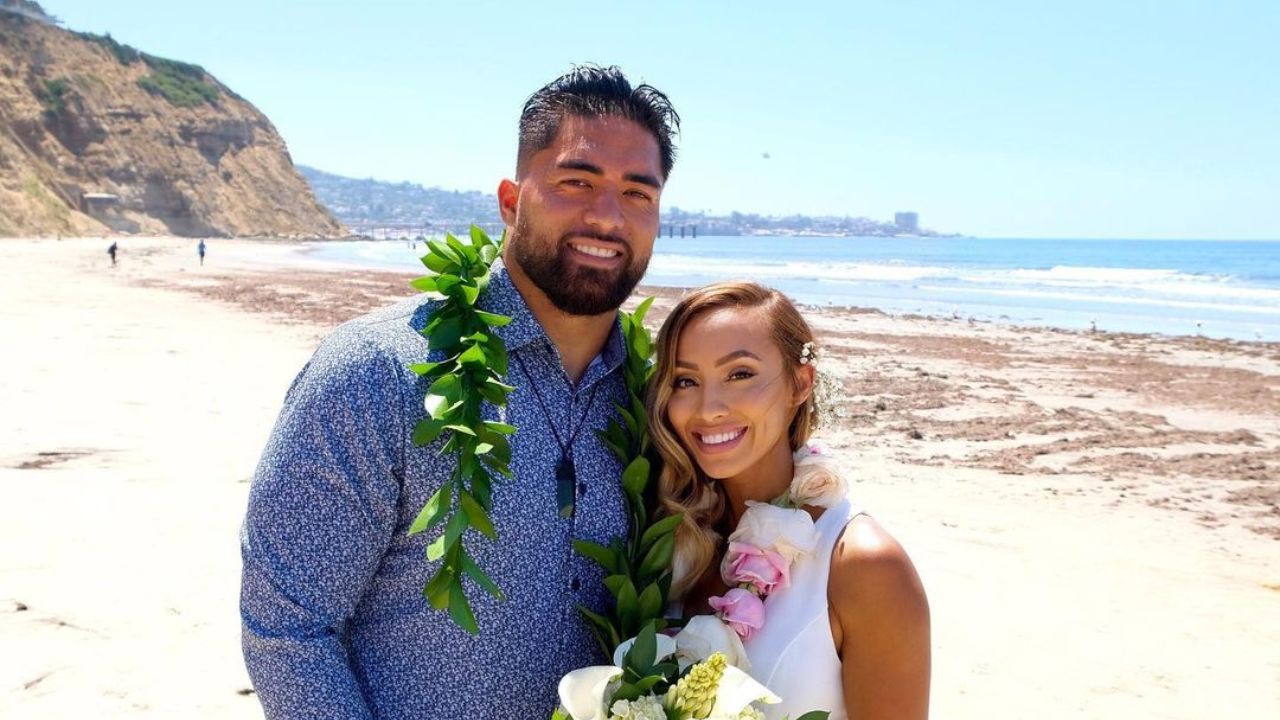 Manti Te'o is now married to his longtime girlfriend, Jovi Nicole Te'o. 
Manti Te'o's girlfriend added,
"One that is an amazing dad to our baby Prince (I would even go to say that he is the favorite parent ?) One that provides for our family. One that makes me feel safe when I am nervous or scared. One that I could not see my life without. You are the best thing that has ever happened to me, and I am truly grateful that you are my eternal partner ❤️ I love you @mteo50 #givethanks #day2".
Well, it finally feels nice to see Manti is happy in his relationship now, contrary to what he was going through a couple of years ago. The newly-wed couple is close to their first-anniversary mark, and they have some good news to share as well.
Manti Te'o and His Wife, Jovi Nicole, Welcomed Their First Child
Manti Te'o and his girlfriend, now wife, Jovi Nicole, welcomed their first child on August 13, 2021. The couple named their newborn "Hiro." Jovi Nicole took to Instagram to announce the news.
Jovi posted a picture of her with her newborn, and in the caption, she wrote, "The Queen is here✨ Baby Hiro graced us with her presence 8/12/2021 at 1:01pm by emergency c-section. 8 lbs 4 oz and 19 inches of perfection. Her, mommy and daddy are all strong, happy and healthy. God is good❤️."
Following the announcement, many fans come forward to congratulate the couple. One wrote, "ONGRATS MY PERFECT ANGELS. so happy she's finally here and you're both HEALTHY. so proud of you, you super human??"
Another fan wrote, "Congratulations and thank you for keeping us posted ?. Welcome to this beautiful world baby Hero I can't wait to meet you in person ?"
Who is Manti Te'o Girlfriend, Jovi Nicole?
Manti Te'o girlfriend, now wife, Jovi Nicole, is from Utah, and she is a future registered nurse, according to her profile bio. However, not much is known, but after stalking her profile for a while, we came to know she is a fitness trainer as well.
Prior to her pregnancy, Manti Te'o girlfriend used to be a fitness trainer; she often used to posts about her workout regime, easy to do at home kind of exercise for all women out there.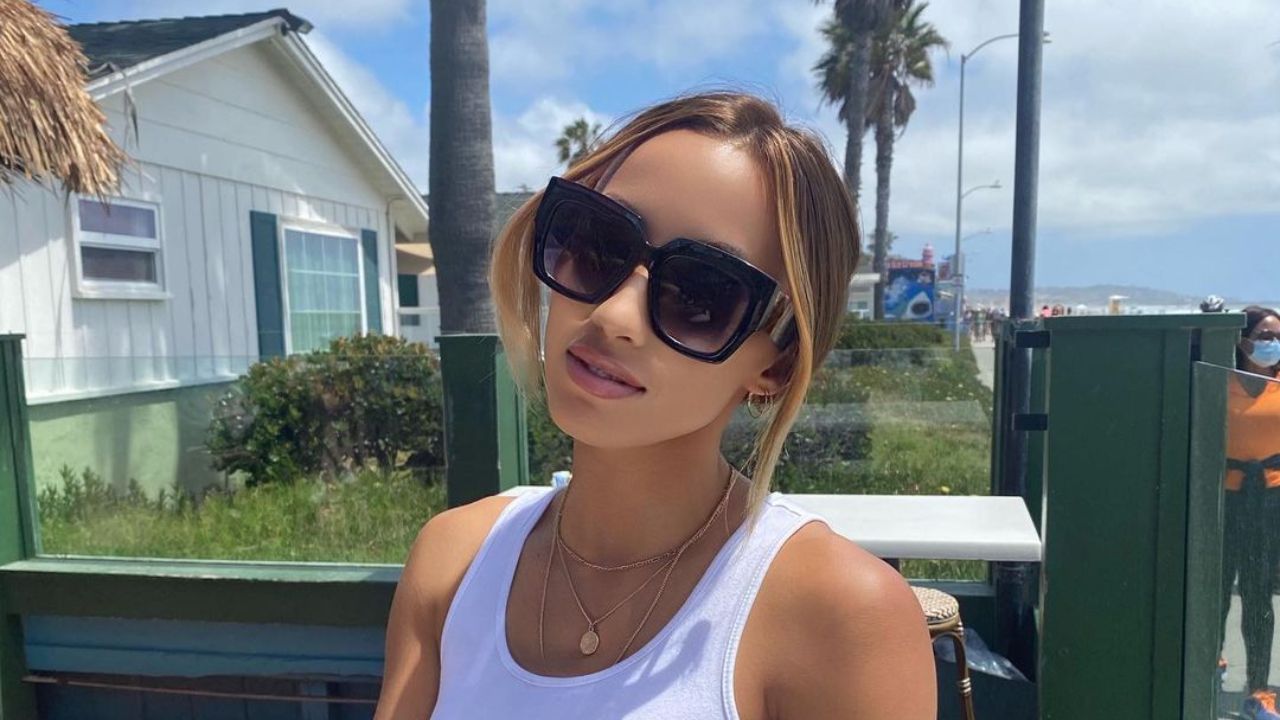 Manti Te'o girlfriend, Jovi Nicole, is a future "registered nurse." 
Moreover, she even has experience working as a salesperson when she worked for "Scottsdale Sports Car Group." During the time, she got the chance to meet with many celebrities, including Nipsey Hustle and more.
Don't Miss,