Maria Sakkari undoubtedly impresses the world with her tennis magic, but her physique is taking the center of attention lately. Her arms muscles are the talk of the town, and we completely agree with fans.
It was a bittersweet tournament for the 25-year-old, she reached the semi-finals in the French Open this year, and it was her first time; however, she could not go any further.
The Greek tennis player, who is in a relationship with PM's son, made a name for herself in the tennis world with her exceptional skills, no doubt about it, but her muscles lured fans even more towards her. Some even downright compared her to MMA fighters.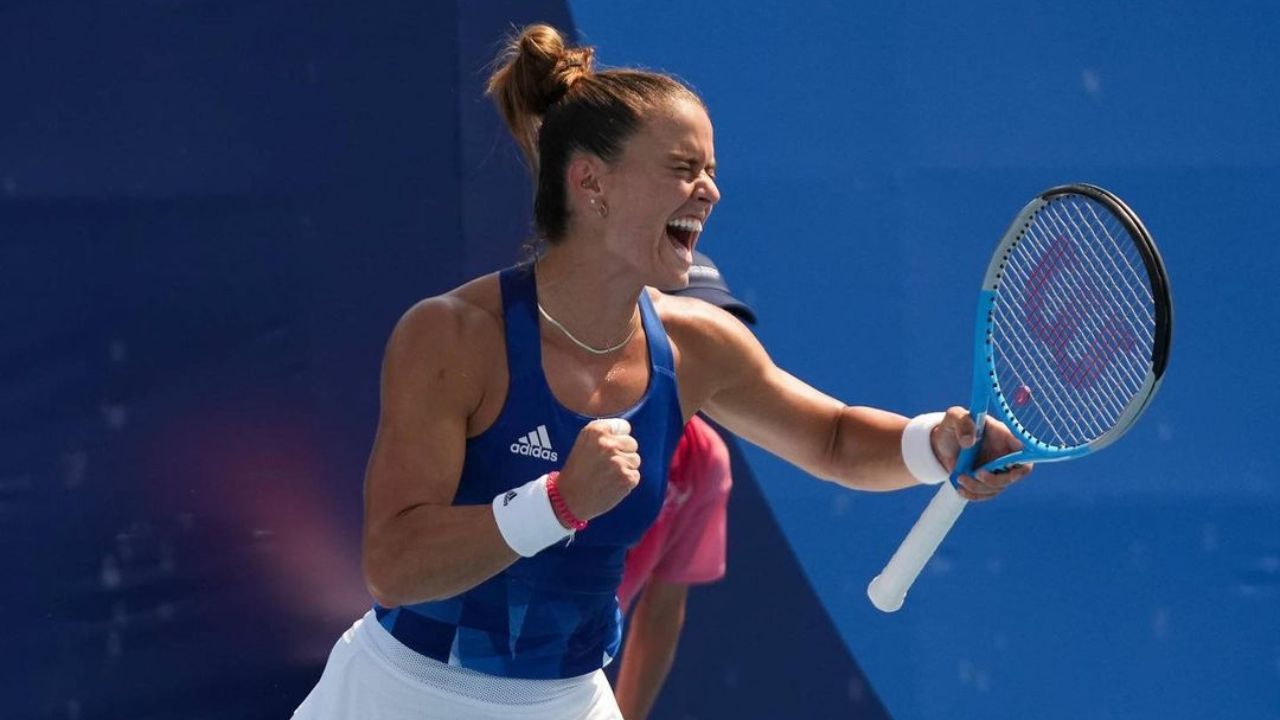 Fans compared Maria Sakkari with MMA fighters. (Maria Sakkari Instagram)
The 25-year-old is well-known for her aggressive play, strong serves, powerful groundstrokes, and muscular physiques come with a price. She spent hours on her workout, and she doesn't shy away from showing the world how much she puts effort into achieving it.
It is mandatory to stay in shape as an athlete, but Sakkari is always a step ahead. Last year in 2020, she showed the world how she is putting herself into an intense workout regime to get the six pack-abs she always wanted.
People who noticed Maria following her impressive performance at French Open 2021 compared her said she has a body of an MMA fighter. One fan wrote, "strongest woman on tour, will be in the top 10 or even top 5 soon."
Another one praised Maria Sakkari, saying, "your fitness workouts are insane. You are working harder than the rest of the girls." While another one added, "the fit female tennis player ever." After seeing her workout routines and fans' praises for her, we can safely say Maria is one of the fittest tennis players we know.
Don't Miss,