A lot of speculations going around lately; Gold Rush star Monica Beets was rumored to be pregnant, but she put the rumors to end following the confirmation that she will make her come back for season 12.
We confirmed Monica Beets is not pregnant after seeing her recent pictures from the filming location of Gold Rush season 12 in Yukon. Christo Doyle, the producer of the show, took to Facebook to upload a picture from the scene; Monica, Rick Ness, and his girlfriend, Leese Marie, and others were seen in the photo.
After closely observing Christo Doyle's uploaded photo, we could not see any baby bumps on Monica, and it seems she has lost some weight. Despite Monica Beets's weight loss, it's surprising why people are confused about her pregnancy.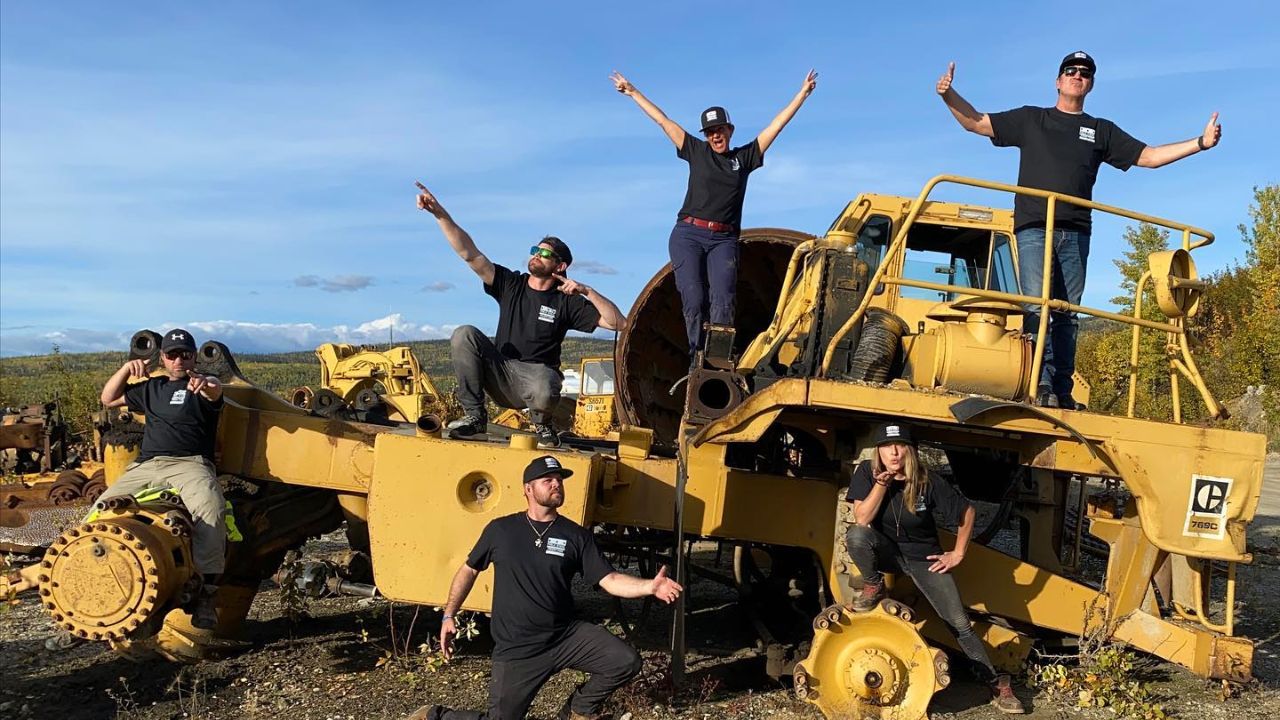 Monica Beets will return for season 12 of Gold Rush; the show's producer, Christo Doyle, uploaded a picture of the team from the filming location in Yukon. (Facebook)
This is not the first time Gold Rush star Monica Beets faced similar speculations; In 2019, a year after her marriage with her husband, Taylor Mayes. During the time, a massive Reddit thread discussed her pregnancy, but the reality star never addressed the rumor, and it never turned out to be true either.
Why people came up with such speculation is the question; Some believe fans started to speculate Monica Beets is having a baby links to her weight gain during the time. A year ago or so, Tony Beets daughter gained a little weight, following which people assumed she was pregnant, but that's false, and we know it now.
Gold Rush Season 12 will premiere on September 24, 2021, at 8 PM ET on Discovery+. The producer of the show promises the hunt for gold will intensify in the upcoming installment. Moreover, the spin-off, "The Dirt," is also lined up to return on November 5, 2021.
According to Hollywood Reporter, the upcoming season of Gold Rush will be one hell of an exciting season; the network revealed, "this year means war." The returning miner this season are Parker Schnabel, Tony Beets, Rick Ness, Fred Lewis. All fighting for different things but same motive, to find gold!
Don't Miss,