Mia Emani Jones is one of the contestants of FBoy Island Season 2. On July 14, 2022, HBO max released a second season of the reality dating show where three beautiful women get to a guy from a bunch of men on a tropical island. The hard challenge is that there are going to be 29 men; where half of them are going to be nice guys, and others are Fboys who want to win the cash prize of $100000;
The three ladies, Louise Barnard, Tamaris Sepulveda and Mia Emami Jones, have to choose the right person for them at the show's end, and if they happen to pick a nice guy, they might get half of the prize from him. The show is hosted by none other than Nikki Glaser.
The sixth episode of Fboy island season 2 is already out on HBO MAX, where Mia Emani, one of the participants of the realtiy show, has made a huge impact on viewers; she is bold and charismatic, and so far, she is killing the game in the show. If you are one of the fans of Mia Emani Jones, here is what we have found information about Mia Emani Jones.
Who is Mia Emani Jones From FBoy Island Season 2?
Mia Emani Jones, 26, is best known for her appearance on HBO's show, FBoy Island Season 2. Besides, she is an orthodontist student, a teacher at a dental school in Tampa, Florida, and she also worked as a middle school teacher at the Colonial School District. Regarding her parents, Mia is the daughter of Erik Jones and Nneka Jones; Reports suggest it's Mia's dad who encouraged her to participate in the Fboy island realtiy show; she graduated in Art with a bachelor's degree in 2018.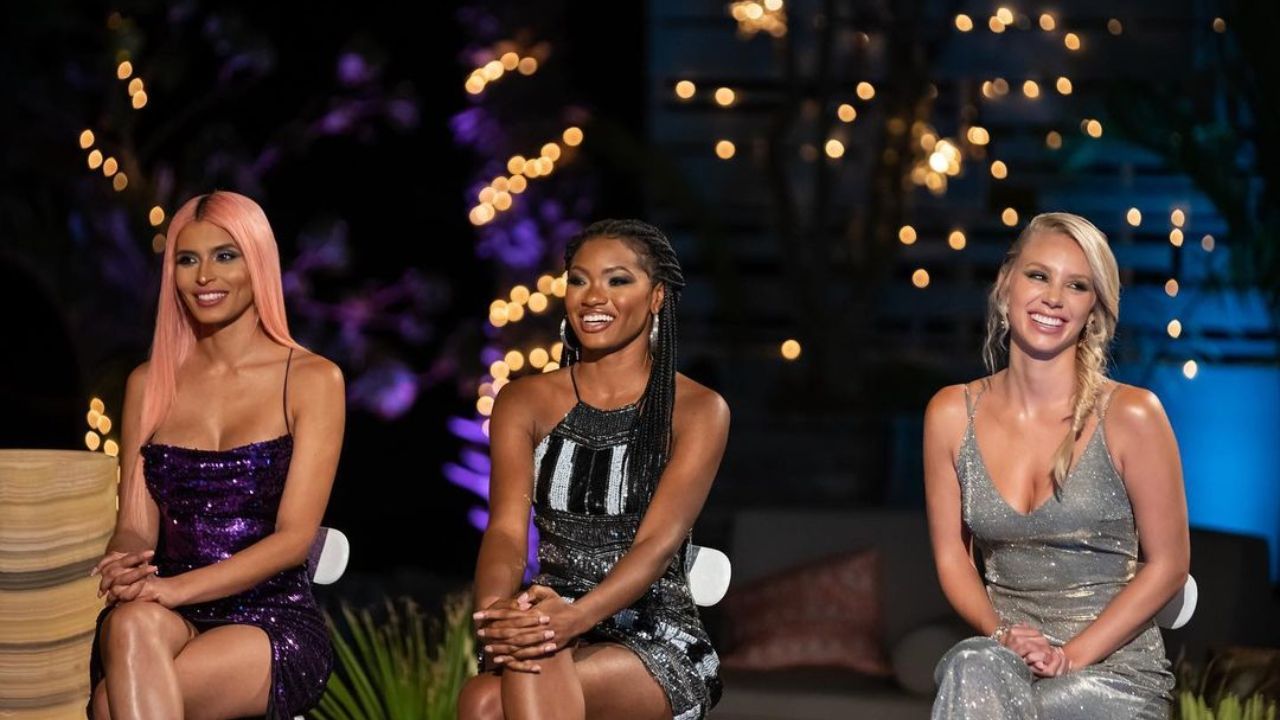 Meet girls of FBoy Island Season 2: Tamaris Sepulveda, Mia Emani Jones and Louise Bernard. (Mia Emani Jones' Instagram)
Besides studies, Mia Emani Jones' also won many titles, including Miss Delaware Teen USA in 2014 and Miss Delaware USA in 2017; she was even Miss Earth USA Water in 2019. Mia did not stop ther; she joined the FBoy island reality show in search of true love and a real connection with one of the male contestants. During the show, Mia made connections with many men. However, she seemed attracted to Peter Park the most.
 Mia Emani Jones' Boyfriend: Did She Date Someone in the Past?
Talking about Mia Emani Jones' relationship, she may have had a past relationship, but she was single when she participated in the Fboyisland; it's yet to find out whether she met somebody from the show, for that we need to watch the show till the end. Now let's talk about her net worth, as she works as an orthodontist and assistant team manager and is also a reality star; Mia Emani Jones has an estimated net worth of around  $450000  as of 2022.
In a short period, Emani has also gained a lot of fan base on her social media, such as Instagram; her followers are increasing rapidly; there are 7068 followers and 38 posts on her Instagram at the moment. You can find her on Instagram through her username @_miaemani.
Don't Miss,