The 1975 frontman, Matthew Healy, is surrounded by controversy following the band's Vegas show. Matt kissed a fan during the live performances and was in the news instantly. This is not very often we see artists these days do such behavior while performing, but it's not new for Healy.
While Matthew and his bandmate were performing in Vegas on Friday, Healy pulls a female fan from the crowd and gets too cozy with her. At last, the singer planted his lips on her, and she was pulled out of the stage right away.
Following the incident, the fan who was kissed clarified that everything was consensual. On her snaps, she wrote, "On a real note, I do want to state some facts before we get any farther. I had this on my phone because he mentioned at some point, 'I can only make out with you.' So I did this, he saw it and brought me up, He Asked before he kissed me! Also, I am grown age of 24."
Following the fan's statement, Matthew Healy is out of trouble, but apparently, other fans who saw the whole thing started to notice a rather funny thing following the kiss. Matt wipes his mouth after the kiss, which led people to question his sexuality as it seemed he was disgusted by the kiss. So, Is the 1975 frontman, Matthew Healy, gay?
Is Matthew Healy Gay?
When it comes to his sexuality, Matthew Healy said he is straight. But he has been around LGBTQ+ people his entire life; Matty's granddad was a drag queen. He grew up in the gay theater community with his mother, and he had trans foster kids in the family.
The rumors of him being gay started after Matty was seen as disgusted by kissing a female fan. Well, there's more that fuels the gossip; Back in 2018, when The 1975 was performing in Dubai, the lead singer created a chaos following he kissed a male fan.
United Arab Emirates has strict laws when it comes to LGBT+, and kissing a gay man during a performance could have caused harm to the fan and him, as same-sex relations are outlawed under the state's penal code. Matty explained he was briefed on everything before the show. He was handed a list of things he could and could not do or say. And was strictly advised there could be no "gay propaganda."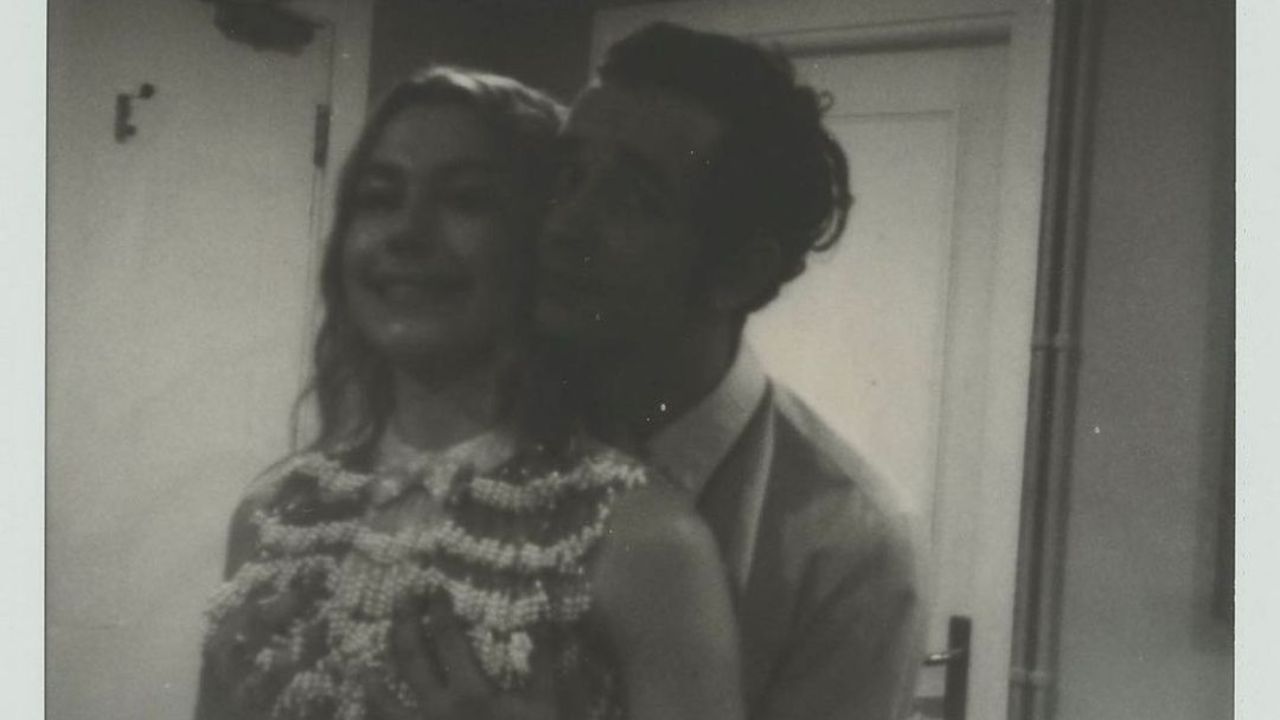 Matthew Healy is straight; He explained he has been around LGBTQ+ people his entire life, and wants to be an ally for people who don't have a voice. Matty's Instagram.
Matty said, "As soon as the big gay pride flag comes up in the show, all the security guys come running down to the side of the stage, trying to pull us off it." So, he then opted to kiss a male fan who was holding a sign with the phrase "marry me."
Healy said, " It was all kicking off, they were going to arrest me. I was going to go down to the police station and hand myself in. I was able to get in contact with the fan on Instagram just to check if he was okay. he replied he was safe and in a bar having the best night of his life."
The same night, the band members were able to get out of the country. The singer said he felt "irresponsible" for his action. He said, "of course I am not going to put people in danger, but I genuinely want be an ally for people who don't have a voice."
Matthew Healy Kissing Fans While Performing is Nothing New!
Well, you are already aware of the two incidents where Healy kissed his fans. In 2014, Matthew kissed a fan while performing "Robbers," the same exact thing happened this year. As one fan noted, "We have circled ALL THE BACK to a very specific time loop of 2014 where Matty Healy would just kiss fans at shows and personally? I'm here for it."
Well, there's another instance of Matty kissing a fan. In 2016, Healy kissed a fan named Aly, but the only difference this time was the song. He kissed Aly while performing "Fallingforyou."
Don't Miss These,