Jaylen Brown is a 26-year-old American professional basketball player for the Boston Celtics of the NBA. Started his career in college playing for the California Golden Bears, Jaylen is one of the sought-after players in the NBA. With so much success in hand, no doubt he gets linked to a lot of women. However, only a few of them are true.
In fact, all the rumors you have been hearing have turned out to be false. The most circulated on social media that he is dating Jacqueline Hawileh is false as well. Since we are already on the topic, there's a new speculation of Jaylen Brown's love life.
Jaylen Brown has been romantically linked to independent artist, Kim Cruz. The alleged couple is following each other on social media. However, there's not much known about their relationship yet. But here's what you should know about Jaylen's reported girlfriend anyway.
Who is Jaylen Brown's Alleged Girlfriend, Kim Cruz?
Jaylen Brown's girlfriend, Kim Cruz, is an independent, self-taught multimedia artist from Manila, Philippines. Kim Cruz's bio states that she was born in Manila in 1997. Cruz started as a television host while she was still in college. She is a student of Fine Arts and studied Multimedia Arts and Art Business.
Later, Jaylen Brown's girlfriend started working in an art gallery, and sold out all the pieces at her first exhibition at the age of 23. After years of experience in her home country Philippines, Kim Cruz has now moved to New York City, New York. Cruz's art focuses on female figures as her main subject, and most of her exhibition go sold out.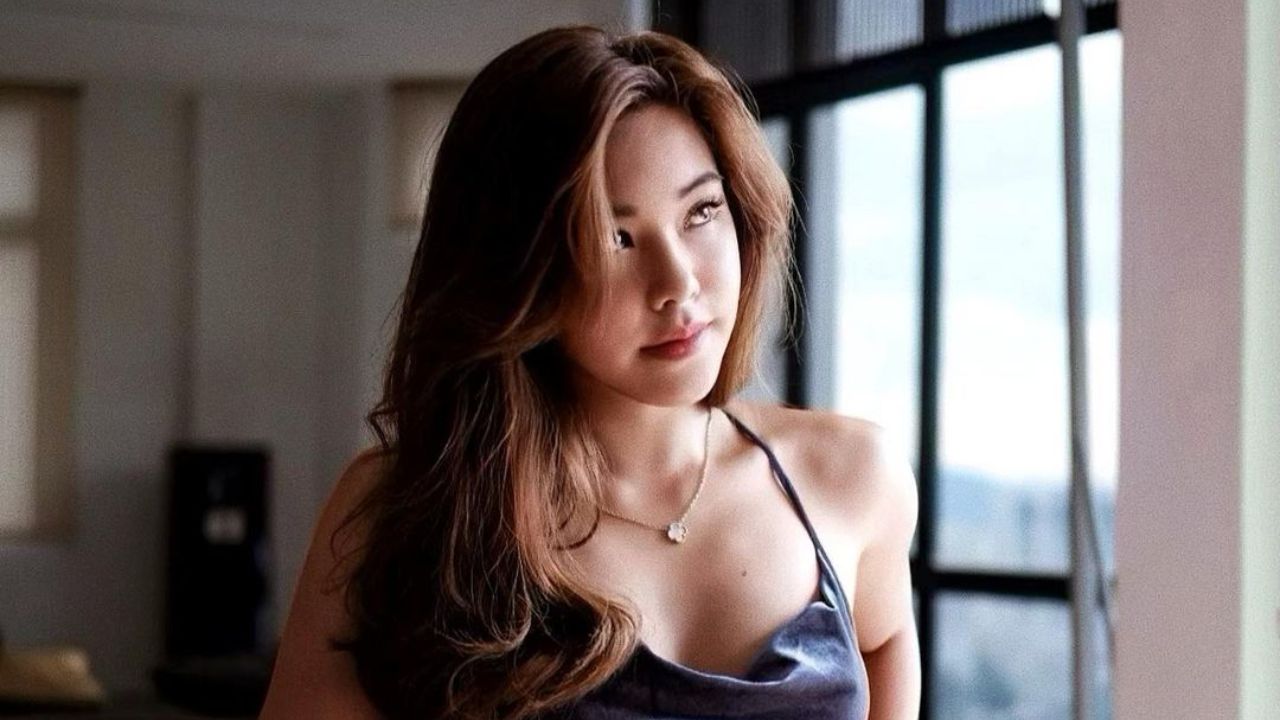 Jaylen Brown is reportedly dating his new girlfriend, Kim Cruz. Cruz is an independent, self-taught multimedia artist from Manila, Philippines. The 25-year-old is known for her arts focusing on female figures as a main subject. Kim Cruz Instagram
It's fairly apparent that both Jaylen Brown and his alleged girlfriend, Kim Cruz, are doing great in their respective careers. We can imagine how hard it must be for them to find free times to hang out, if they are really dating, hats off to them for all the efforts. Again, this is just speculation from fans, and we are still waiting for the official announcement.
Before you go, you should also know about Jacqueline Hawileh, who once was romantically linked to Jaylen.
Who is Jacqueline Hawileh?
Jacqueline Hawileh is an Instagram model who was once linked to Jaylen Brown. They were speculated to be dating in 2019 following some rumors. But it turned out to be false. Moreover, Jacqueline Hawileh and Jaylen Brown never followed each other on social media.
Since, their love chapter never started, but she sure got some attention from NBA fans. However, she is famous in her own right. Jacqueline Hawileh is an Instagram model with a few thousand followers on her Instagram. She, however, turned out to be a Celtic fan, but she never mentioned she was/is dating Jaylen.
After we went through her other social media profiles, Jacqueline's relationship status shows she is single as of 2022.
Don't Miss These,