Javon Walton, aka Javon "wanna" Walton, is a popular American actor and a boxer; He is in the headlines for his impressive work as Ashtray, also Ash on HBO series, Euphoria, which was first released on June 16, 2019. As we all know already, the star-studded series recently featured a few new faces like Veronica Taylor as Bobbi, Elias Kacavas as Cal, and Henry Eikenberry as Derek.
Season 2 of Euphoria and the new characters introduced in the season have been well-received by the viewers. Episode 3 was trending all over the internet as the viewers got to see the moment between Young Derek (played by Henry Eikenberry) and Young Cal (played by Elias Kacavas). In the same episode, we also meet Ash played Javon Walton.
Here's what you should know about the young actor and boxer Javon Wanna Walton.
Where Does Javon Walton Live? His Parents and Siblings Explored!
Javon Walton lives in his hometown, Braselton, Georgia. Javon "Wanna" Walton was born on July 23, 2006, in Atlanta, Georgia, United States; the actor is just 15 years old and has a huge fan following on his Instagram account; he has over 1.2m followers and 913 posts on his ig page.
While talking about Javon's achievements, the 15-year-old is a state champion in boxing and gymnastics. He is pretty much a complete package, and we can already see he holds a promising career as an athlete and actor in the future as well.
Regarding Javon's parents and siblings, his father's name is DJ Walton, and his mother is Jessica Walton; Walton has three siblings named Jayla Cookie Walton, Jaden Walton, and the youngest, Daelo Jin Walton. And surprisingly, all four of them are inclined on sports, so it's safe to assume it's a family of athletes. Just in case you are wondering who played the young Ashtray, it was Javon's baby brother, Daelo Jin.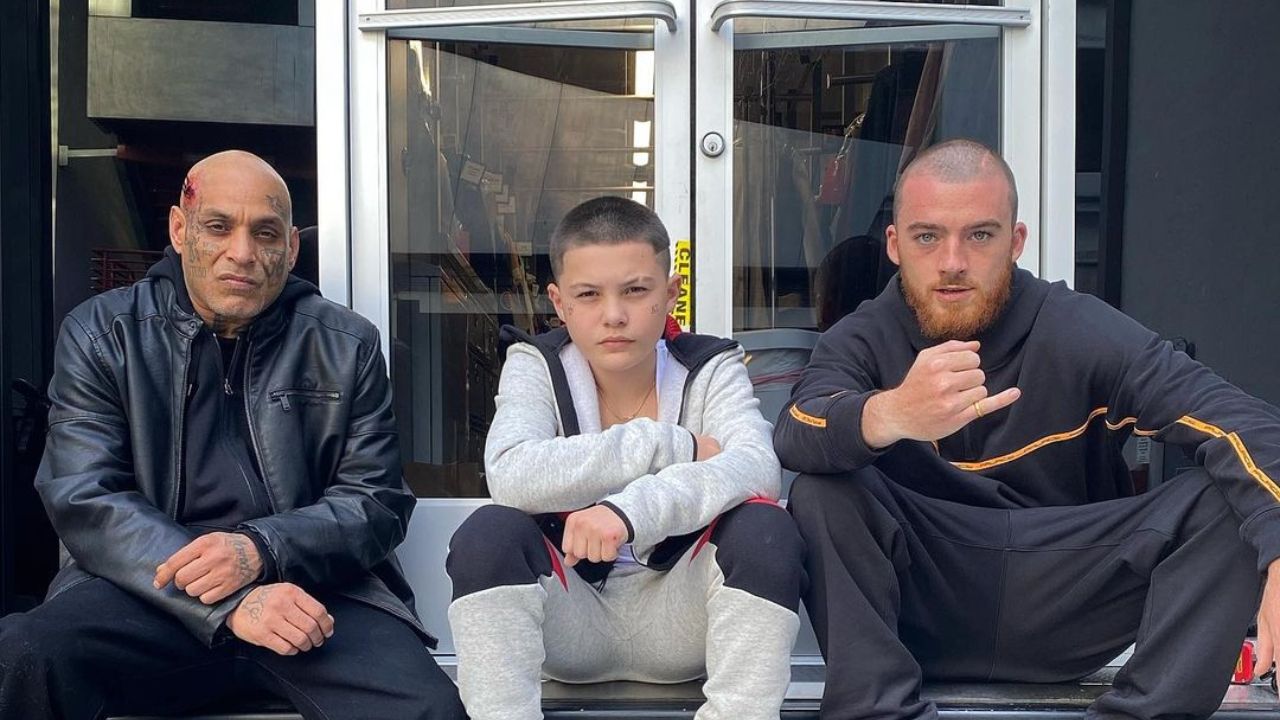 Javon Walton plays Ashtray in Euphoria season 2, and his baby brother, Daelo Jin, plays the younger Ashtray in the series, along with Angus Cloud.
Besides his career, Javon Wanna Walton studies in one of Los Angles' High Schools. According to his birth date, his birth sign is Leo, and he belongs to a Christian family with mixed ethnicity German, Irish and Swiss.
Javon Walton's Acting Career
Before coming to a tv series, Javon appeared in two reality shows as a young child boxing prodigy in 2017 and 2019, which are popular American tv shows steve and no days of. Soon after, he started his career as an actor from his first tv series, "Euphoria HBO series in 2019, where he portrayed a character astray.
The series recently released the 2nd season on January 9, 2022, in HBO max, which contains 18 episodes. In IMDb, the series got 8.4rate out of 10. In 2020 Javon played the role of grant bishop in the tv series utopia and gave a voice for a character" "Pugsley Addams in the Addams family 2 animated movie. In addition, his upcoming project "samaritan" will be released in 2022, starring Sylvester Stallone and Javon as Sam Cleary.
Javon Walton Net Worth
Javon is a famous young performer and an athletic, who has made his name in the boxing field at a very young age. He has done only a few series movies, but he has already established his place as an excellent young actor in Hollywood.
The majority of his earnings come from his primarily comes from his acting profession. His net worth is still unknown and yet to be discovered; however, some sources claim Javon Walton has an estimated net worth of around $5million as of 2022.
Don't Miss,