Jackson Mawhinney is one of the contestants of "Too Hot to Handle" Season 3. Netflix's reality dating show premiered on January 19, 2022, with a bang. The prize money was double this season, a whopping $200,000. However, the rules were stricter, too. In the first episode, the OG contestants met Lana, supposedly an AI who would keep an eye on every contestant and fine them a hefty fee if they broke the rules.
Before you continue reading further, you should know this article contains spoilers. So, the readers' discretion is advised. So, we were talking about the prize money, and the fine contestants paid for breaking the rules, right? This reminds us of Holly Scarfone and Nathan Soan Mngomezulu; these two cost the group a whopping $200,000 for breaking the most rules.
But it was also Nathan and Holly who got back the $90,000 after resisting the physical intimacy when the couple was sent for a date night. We tell you, this was the most rebellious batch of contestants we have ever seen in the entire history of "Too Hot to Handle." Jackson Mawhinney missed most of it; he was the latecomer on the show; however, he made a pretty good impression.
Before we know more about Jackson from Too Hot to Handle, let's find out about the OG contestants. The first contestants on Too Hot to Handle Season 3 were Beaux and Harry (winners), Georgia Hassarati (runner up), Nathan (second runner up), Holly Scarfone, Izzy Fairthorne, Patrick Mullen, Stevan Ditter, Truth DuVan and Jazlyn Holloway.
Obi Nnadi and Olga Bednarska joined the cast on the third episode. Later, Brianna Giscombe, Jackson Mawhinney and Gerrie Labuschagne joined the other contestants on the sixth episode of Too Hot to Handle Season 3. So, now let's find out more about Jackson.
Jackon Mawhinney From Too Hot to Handle Season 3
As soon as Jackson Mawhinney stepped on the island, he was labeled "beautiful" by the show's narrator. Jackson, while introducing himself, said, "I come from, I suppose, a traditional family. My mother is a politician, and my father's a judge. I am a big fan of women, and they are fans of me. If I like something, I don't see why not to go for it."
Well, quite a claim you made, Jackson, but how successful he was while on the show? The Brit definitely had some chances of winning the S3; however, his late entry took away his charm. All the OG contestants were playing the game, while these newcomers had no choice but to play along.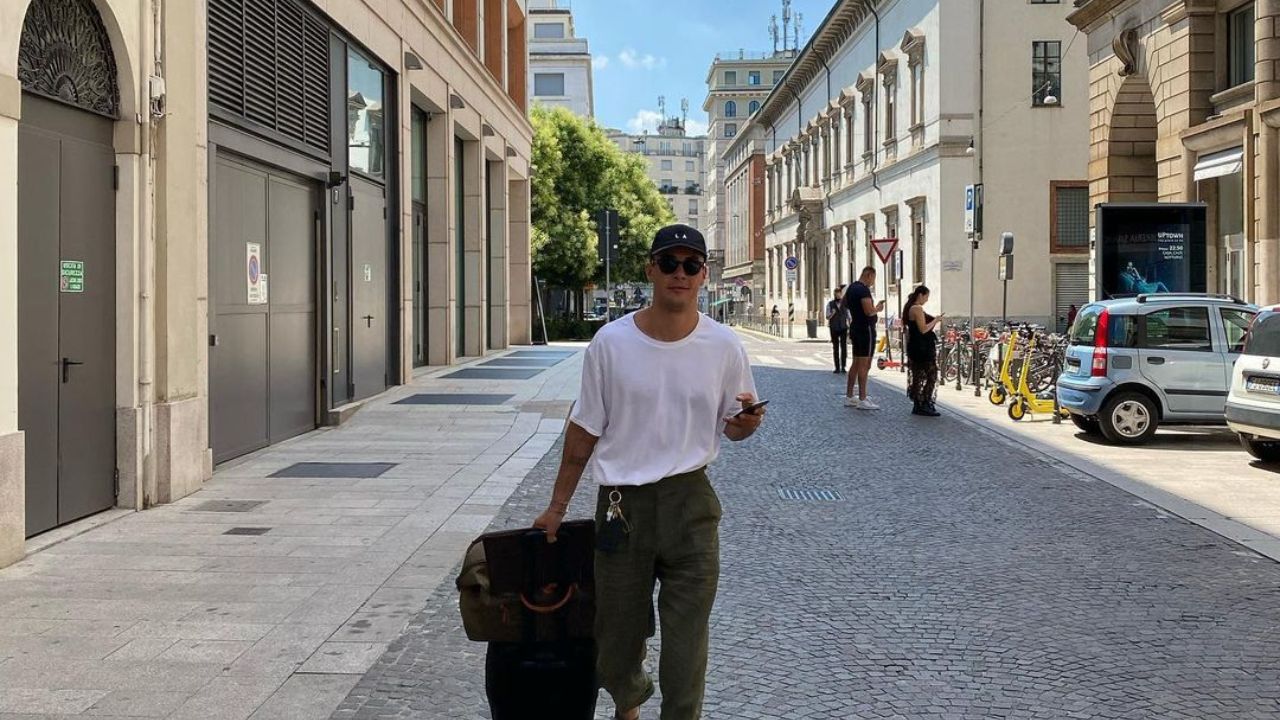 Jackson from Too Hot to Handle is the son of Baroness Patricia Scotland and Richard Mawhinney. (Jackson Too Hot to Handle Instagram)
The handsome Bri said his mother is a politician, and his father is a judge, so we will try to find out more about his personal life. Before that, let's see how he is doing on social media.
Jackson Too Hot to Handle Instagram
Jackson Mawhinney from Too Hot to Handle is on Instagram and has 19.7K+ followers on his accounts. You can find him on Insta through the handle, @jacksonmawhinney. The British lad has over 50 posts on his profile, which implies he just started with the social media thing.
But there's one thing about Jackson, he is picky when it comes to posting pictures, and videos on his Instagram, all the photos you will see on his account are of top-notch quality. He just doesn't post some random pictures! Talking about the posts, we got to see his mother, too.
Jackson Mawhinney's Personal Life, Age, and Facts
As we tried to know more about Jackson, we found out that his real name is Matthew Mawhinney. He was born and raised in London, United Kingdom, to his parents, Baroness Patricia Scotland and Richard Mawhinney.
Jackson, 23, has flags of Dominica, France, and the UK on his Instagram profile, suggesting he has his roots in the Caribbean. Too Hot to Handle Season 3 contestants seem to fancy boxing quite a bit, but it's not sure if he does that full-time or just as a hobby, but as his Instagram posts suggest, the 23-year-old is a fashionista and more inclined in politics. A total momma's boy, maybe!
Don't Miss,