Bakari Sellers is a renowned American attorney and politician who served in the South Carolina House of Representatives for the 90th District from 2006-2014. Bakari is also a political commentator and had his fair shares of controversies in the past.
Since we are here to know more about Bakari Sellers' wife and his married life, we will keep aside the controversies and focus on his personal life. Bakari married Ellen Rucker Sellers in 2015. It's been more than six years since the couple has been married, recently Bakari and his wife celebrated their fifth anniversary.
Ellen Rucker Sellers took to Instagram to wish her husband a happy anniversary. Uploading a series of pictures from their special day, Ellen wrote,
"May we forever kiss like no one is watching! Happy Anniversary to the Love of My Life! I am so thankful that God blessed me with such a handsome, loving, smart, and uber romantic man! I prayed for you and Lord did He deliver! Our marriage is not perfect, not sure if anyone's is..."
Ellen Rucker Sellers added,
"But we both work at it daily! Thank you, [Bakari Sellers], for making me feel like the luckiest girl in the world and your forever bride! ? 6 Years of Marriage ❤️ 13 years of Love ??50+ Years To Go."
Ellen Rucker and Bakari Sellers Kids
In their six-year marriage, Ellen Rucker Sellers and Bakari Sellers are blessed with twins, a boy and a girl. The couple named their twins "Sadie" and "Stokey," and they are already three years now. Recently Ellen shared her twins are a blessing for the family.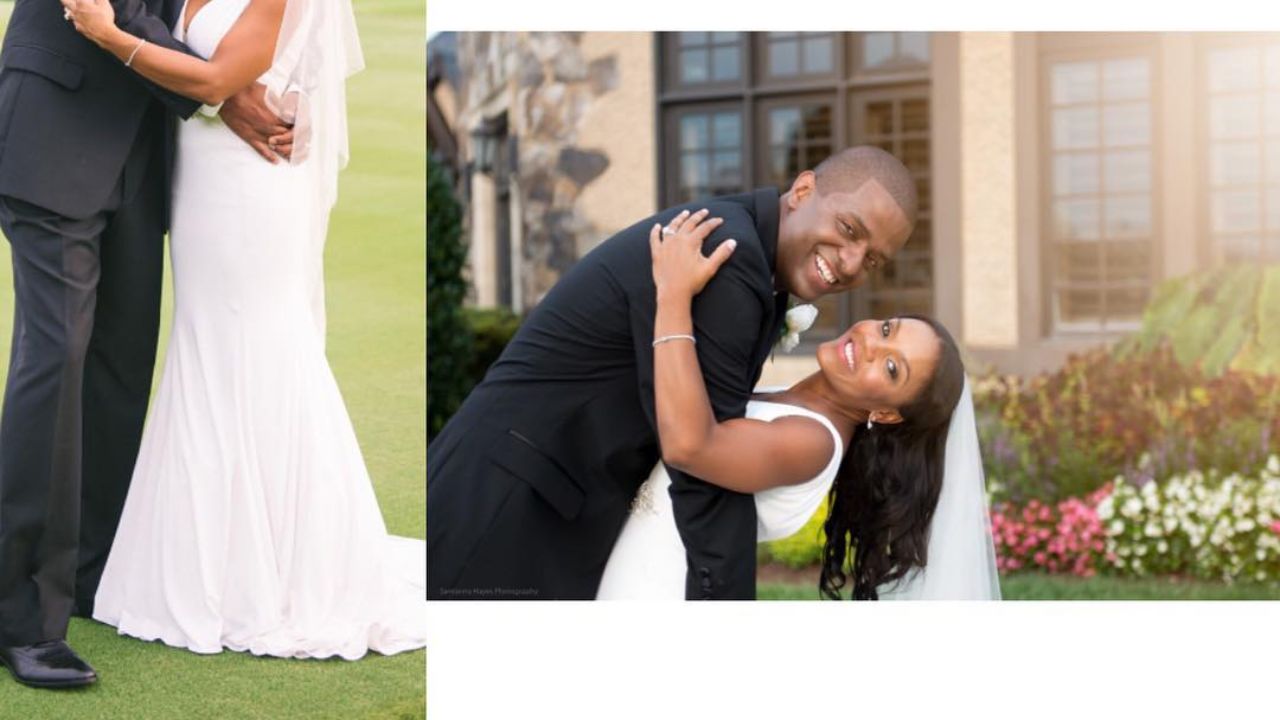 Bakari Sellers and Ellen Rucker Sellers Wedding: The couple tied the knots on July 1, 2015. Ellen said they planned a small, intimate wedding and it was a fabulous and joyous day.
On her twin babies' birthday, Ellen wrote, "Happy Birthday to my sweet, sweet babies! I can't believe that our miracle babies, Sadie & Stokely, are 3 today!!! ???
Wow, time is surely flying!"
Sellers added,
"This year, they have made lots of milestones with talking, poppy training, and starting preschool! They have so many new friends and have their own little social groups at school. The teachers say 'they light up the classroom and are nice to everyone!'"
Stokey and Sadie are not the only children Ellen has; she shares a daughter, Kai Carter, with her former husband, Vince Carter. Following the divorce from Carter, Kai now lives with her mother, and it seems Ellen's daughter is close with her husband, Bakari.
Bakari Sellers and Kai often share videos and pictures on their social media profiles.
Who is Ellen Rucker Sellers?
Bakari Sellers' wife, Ellen Rucker Sellers, is a doctor by profession. Currently working as a chiropractor, Ellen Rucker is also a successful entrepreneur. She is known for her hair care product, "Rucker Roots." Ellen takes much pride in her product; her hair care product was awarded best of beauty in 2020 and 2021.
The Rucker Roots by Ellen Rucker Sellers is 100% vegan and are available in all major store in the United States. When asked what makes her product better than other brands, Ellen Rucker said,
"The Rucker Roots difference is our natural ingredients. Our philosophy is that healthy hair starts at the root, that means we had to elevate our ingredients to ensure that our products were of the highest quality for our customers to get the best results."
Don't Miss,