Hai Giang is one of the contestants on Survivor Season 42. Recently on CBS, the Emmy award-winning show "Survivor" released its season 42 on March 9, 2022; The series launched its new season after 20 years. As we know, this series is the most desirable reality competition show on TV; it includes 18 castaways who are ready to push their limits in the competition, where one of the lone survivors will be taking a $1 million prize at the end of the show.
Talking about the new castaways; Hai Giang is one of the 18 new castaways of Survivor season 42; Let's get to know him through this article below. Hai Giang is a data scientist who claims himself to an aggressive astute, and audacious, and has been a fan of the survivor show for a long time, now, finally participating in the game to become a solo survivor.
The 29-year-old castaway shared in a CBS interview that he can win the competition on a survivor. He shared "I believe that I am a well-rounded individual with great logical sense, a strong ability to read social situations, amazing speaking abilities, and a strong desire to better my family's lives. There is no alternative besides coming home with a million-dollar check."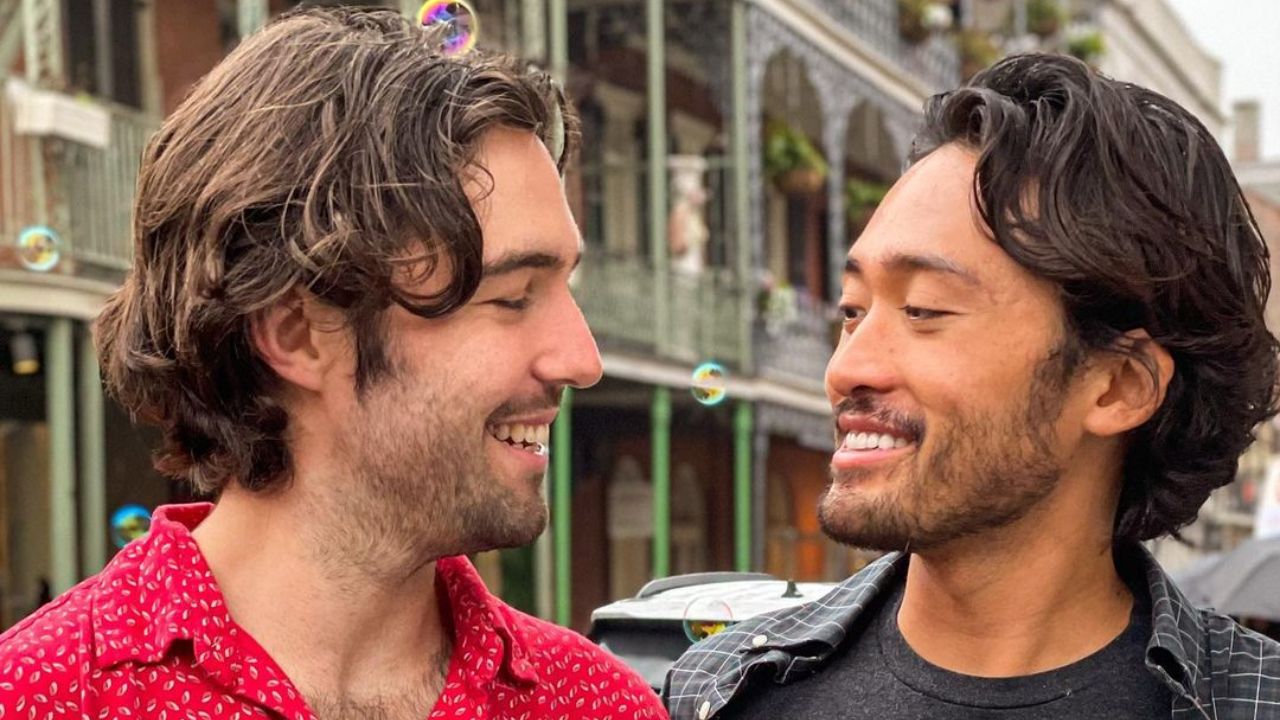 Hai Giang is gay and dating his boyfriend, Caleb, for more than five years. Hai Giang's Instagram
During his intro, Hai Giang also said that he could read the room better than a book, taking him far in the show. During the premiere week, Zack Wurtenberger was the person to be voted off from the show, and on the other hand, Jackson Fox had to leave the show due to his medical condition, which could lead him to long-term adverse side effects while being on the show.
Is Hai Giang Gay? Know About His Relationship with Boyfriend, Caleb
Hai Giang is in a long-term relationship with his partner Caleb; the couple has been together for five years and are deeply in love. Hai and Caleb also have three rescued dogs, and often, both the couple features their dog on their Instagram page.
On January 25, 2022, Hai Giang announced via Instagram their anniversary," his caption was, "From our first date to buying our first home together, thanks for always standing by me through so many memorable moments, Caleb. You're my best friend. Cheers to 5 years! Something tells me this next year will be fun to swipe through to travel back in time and see baby us."
Don't Miss These,