Ariana Debose has made history as the first queer woman of color to win the Oscar for the best supporting actor role at the 94th Academy Awards. She was also seen with her partner Sue Makkoo at the Oscars after-party in March 2022.
The American actor dancer and singer identifies her self as queer and came out to her grandparents in the year of 2015; now she is in a relationship with costume designer and professor Sue Makkoo. Here's all the information about Ariana Debose's partner, Sue Makkoo.
Meet Ariana Debose's Partner, Sue Makkoo
Ariana Debose and Sue Makkoo met in 2017, while working on "Summer: The Donna Summer Musical," before their relationship. Ariana was still dating Jill Johnson, whom she dated between early 2014 to 2017. Following their breakup, Debose and Makkoo started hanging out and eventually fell in love.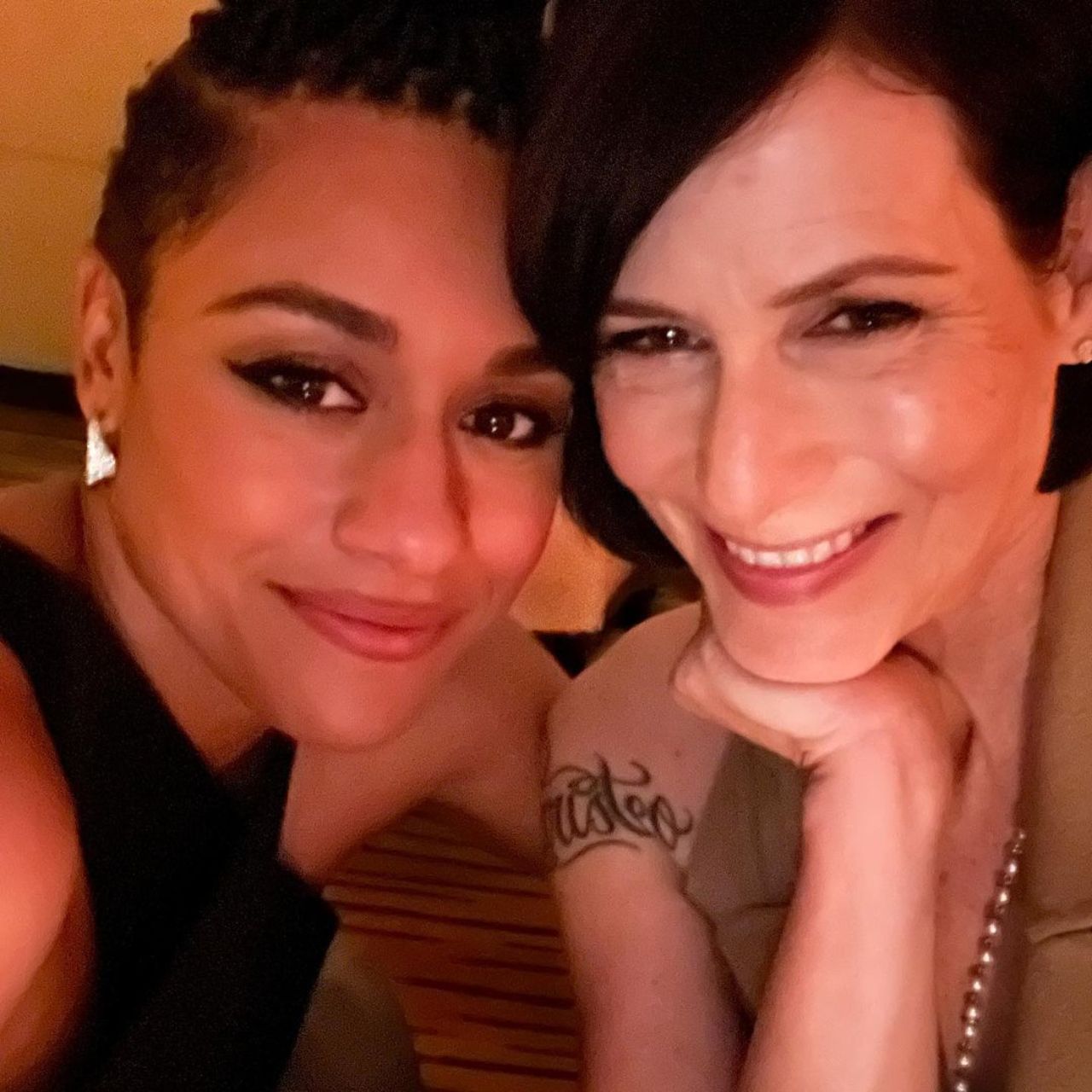 Ariana Debose girlfriend, Sue Makkoo, often posts pictures of her partner on Instagram. Sue's Instagram.
Although they have been together for quite a long time, Ariana hasn't posted much about her love life on social media. but on the other hand, Makkoo has featured Ariana on her Instagram a lot of times.
After Ariana won the 94th Oscar award for best supporting actress as the first queer women of color, her partner Makkoo shared her happiness on Instagram post. In the caption, Sue Makkoo wrote,  "What are your dreams made of? Thank you Academy for seeing her! We should all lean in to the things our lives are meant for.."
The story doesn't end here; she also bought a beautiful house which was built in 1955; she renovated and re-redesigned the house and spent years to make it perfect and ideal respite in middle of new york city. Apart from that, Sue Makkoo is also a single mother of three grown-up kids, two sons named Noah Wilson and Harry Wilson, and a daughter named Adalyn Belle.
Who is Sue Makkoo? Her Parents, Ethnicity and Facts
Sue Makkoo was born in 1967. She turned 55 on February 18, 2022; The designer mom moved from California, and now currently lives in New York City. Regarding her parents, she is a daughter of Florence and Donald aka Don Makkoo; her father was a navy officer who served four years during the time of Korean War. He was also a repairman, working for a government facility.
Sue grew up with her two siblings Susan and Thomas Makkoo; her father passed away in June 2019, where she was also grieving over her mother's loss, who passed away due to who have been diagnosed with dementia.
Sue Makkoo Net Worth
Ariana Debose's girlfriend, Sue Makkoo, graduated from Arizona State University. Following her graduation, she worked as Assistant Professor Costume Design in 1997 for two years at Colorado Christian University. After more than 30 years of experience in hand, Sue now has her own company where she works as a Costume Director and Designer.
According to her Linkedin profile, Sue Makkoo has been designing for a top secret project with Thalia Mottola. Moreover, Makkoo is also the designer of the 2022 Tony Awards opening number. Sue spent 11 years at the Tony award-winning La Jolla Playhouse, developing new work for the stage.
Sue Makkoo has participated in sending numerous shows to Broadway, including Memphis, Sideshow, Hands on a Hard Body, 33 Variations, and Cry Baby and Come from Away. Her passion for collaboration is obvious through her tenure at UCSD's Department of Theater and Dance MFA program and now Harvard University, and the very exciting Manhattan School of Music's Musical theater training program. With a successful career as a Costume Director and Designer, Sue Makkoo has an estimated net worth of $5 million as of 2022.
Don't Miss These,