La Vergne patrol officer, Maegan Hall (full name Maegan Olivia Hall) was found to have illicit affairs with colleagues. Maegan was fired along with four other officers in December.
Following the internal investigation, all four officers, Juan Lugo-Perez, Seneca Shields, Lewis Powell and Henry Ty McGowan admitted to the accusations. Maegan, in her clarification, said she was in an open marriage, but her husband, Jedidiah Hall, denies her claims.
But the story doesn't end there! Reports suggest there were a few more people with whom Maegan Hall had affairs, on-and-off duty. Patrick Magliocco and Larry Holladay, also confessed they had s*x with Hall. However, they were able to keep their jobs, and were only suspended.
The exchange of p*rnographic images and text messages were also discovered during the internal investigations.
A Look Into Maegan Hall and Jedidiah Hall Marriage
According to Maegan Hall's Instagram profile, Maegan and her husband, Jedidiah Hall tied the knot on May 23, 2018. It seems the couple got married after a long relationship. From the outside, their marriage looks perfect, but things are not always as they seem!
In this marriage, wife was working as a La Vergne police officer, husband was working as park ranger. Meagan joined the department in 2021, but her husband says he was inspired to work with Tennessee State Parks as a child.
Jedidiah, who also aspired to be a teacher, said, "Without much money to travel, Henry Horton became my family's go-to summer destination. Growing up on the trails and swimming in the river made me fall in love with our state parks and being in the outdoors."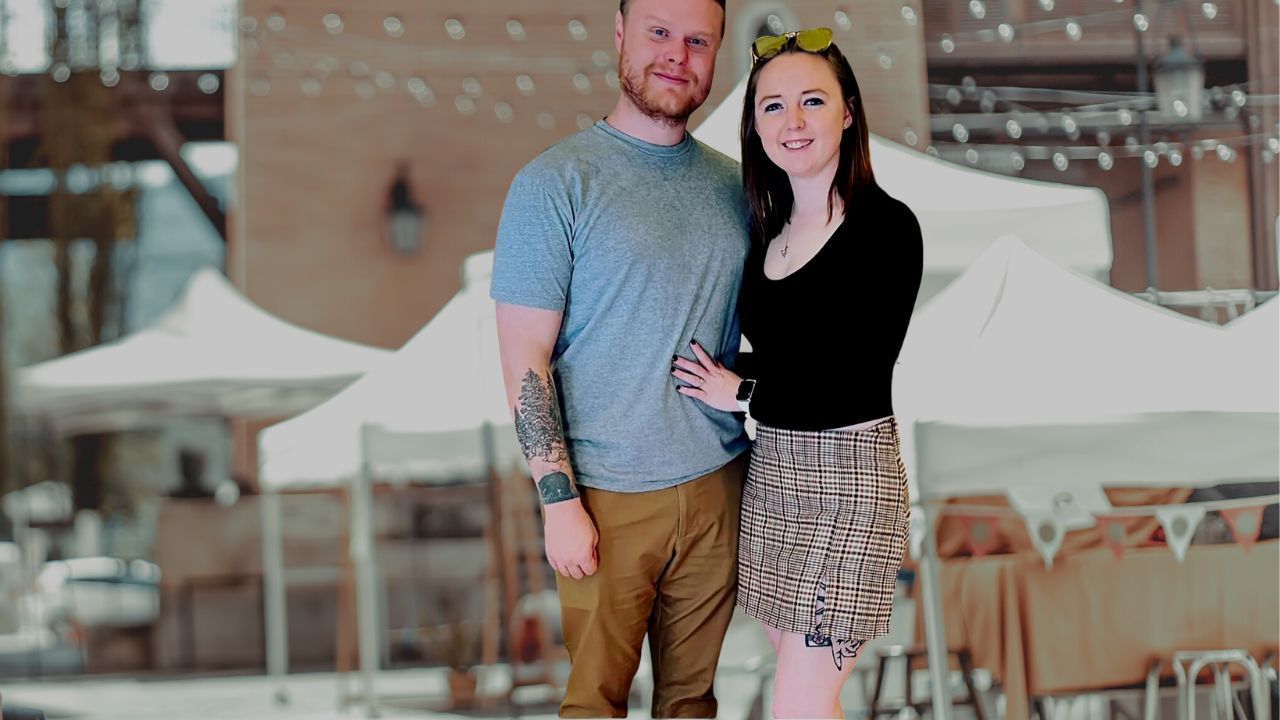 Maegan Hall is married to her husband, Jedidiah Hall. The couple tied the knot on May 23, 2018. Maegan Hall Instagram.
See, the couple were deeply in love, had a job, they had each other after a long tiring day. Even if you checked their social media, Maegan and Jedidiah seemed like happy couple.
Unlike her husband, Maegan Olivia Hall loves to post on her social media. She even has a TikTok account and often posts videos of her dog, and sometimes goofing around with her husband. But apparently, it was all a lie.
What Happens to Meagan and Jedidiah's Marriage Now?
Jedidiah Hall hasn't responded to the reports yet. However, things look awry between the couple. During internal investigations, some weird facts about Maegan Hall came out.
The reports suggest Maegan is struggling with some mental health issues. One of the La Vergne officers, Magliocco, said he had become concerned about Maegan's mental health and heavy drinking. He added she once pulled the trigger on an empty gun pointed at her temple so she could hear what it sounded like.
Magliocco said, "everybody knows she has multiple partners. She was suffering from mental illness."
NYPost reports HR Director Andrew Patton, who authored the report and conducted the investigation, sanctioned the eight officers with various penalties for s*xual activity on duty, s*xual harassment, conduct unbecoming of an officer, and lying during the course of the investigation.
Regarding, Maegan Hall and Jedidiah Hall, the couple is yet to make their statement, but it seems they have already ended their relationship following the investigation.
Don't Miss These,