Single's Inferno has a new contestant Kim Su-min; say what? The news took us by surprise; the show is going way out of the plot, however, for the better this time. The new Netflix dating show promised us there would be nine contestants (five men and four women), but they left some plot holes on purpose! The show now has a few more contestants, including Kim Su-min, Cha Hyun-Seong and Seong Min-Ji.
With the new addition, all contestants will have someone to pair with, while in the first three episodes, it was kind of confusing because one man would be left out if all paired up. The show, it seems, will bring a few more contestants in the future as it has a few more episodes to unfold yet. Well, we will get into that if that happens. Anyways, coming back to the new female contestant Kim Su-min, she is a star already.
Kim Su Min made her appearance on the 5th episode of Single's Inferno on Netflix. The reality was the first to arrive during the episode and introduced herself as a "bright, friendly and energetic person." There's something about Kim Su-min that captivates and pulls everyone towards her, including the female contestants. No doubt, the boys were sweating! (Too hot to handle?)
But honestly, we wouldn't describe Kim Su-min just that; there's more to her, and she is here to tell her story. Even though we can't understand her language (subtitles, meh), we feel she speaks through her soul. However, it seems that winning her heart will be one hell of a challenge for men.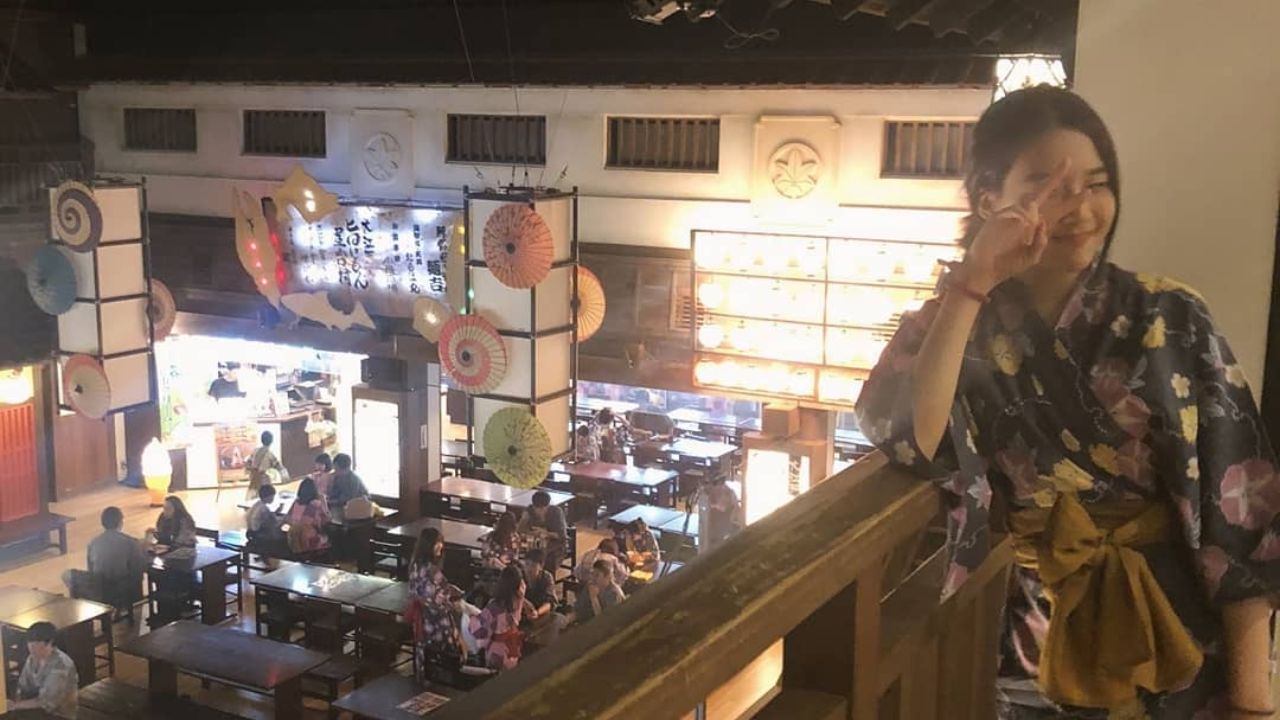 It seems Kim Su-min from Single's Inferno is into traveling as well. A picture from Su-min's Japan visit. (Kim Su-min Instagram)
During episode 5 of Single's Inferno, Kim Su Min expressed she thinks it is important to have confidence and believe in herself, and she is looking for someone who is true to his feelings.
Singles Inferno Kim Su-min Instagram
Kim Su Min from Single's Inferno has decent followers on her Instagram as of now, which, we can expect, will rise quickly as she has already become a favorite through her first appearance on the show. Kim Su-Min started her Instagram account back in 2018 and now has over 12,000 followers as of this writing. You can find Kim Su Min on Instagram through the handle @sumesume_.
Kim Su-min Age and Place
Su-min hails from the home to K-food and festivals, Seoul, South Korea. About her age, it's hard to tell as Kim Su-min hasn't disclosed her date of birth publicly. However, according to some sources, Single's Inferno's new contestant Su-min is 25 years old as of 2022.
Kim Su-min Profession
When it comes to passion and hobbies, Su-min from Single's Inferno is into many things; we have seen her indulging in arts and games. But she is a full-time professional model; she has made it to many big commercials. Kim Su-Min was featured in "The 21st National Assembly Election" advertisement, Senka beauty products ad, Angel in Us TVC ad, and many more.
Don't Miss,