Lauren Book is an American politician and member of the Democratic Party. The 37-year-old has been the Senate's minority leader since April 28, 2021, and has served in the Florida Senate since 2016.
Lauren Book has been making round tabloids following she made huge revelations. The Florida Senate was s*xually abused by her nanny for six years as a child, and in a more recent story, Lauren revealed a hacker has been selling her nudes online since 2000.
Talking to the Associated Press, Lauren Book said,
"I hate that this happened to me. I hate it, I hate it, I hate it, I hate it, I hate it. But I'll take it, because I know that I can do something about it."
Following the huge revelations, Lauren Book is taking action as she is seeking a new law to try to prevent others from being victimized in this way by strengthening Florida's "revenge p*rn" laws. All this time, her husband has been a great support for her, so who is Lauren Book married to?
Lauren Book is Married to Blair Byrnes
Lauren Book is married to her husband, Blair Byrnes. The couple tied the knots in July 2015 in Plantation, Florida. According to the reports, Lauren and her husband were in a relationship for more than five years before their marriage.
Lauren Book and Blair Byrnes are blessed with twins over six years of marriage. The couple shares a son, Hudson Lee and a daughter, Grace Kennedy; Just recently, she shared a beautiful picture of her family.
Who is Lauren Book's Husband, Blair Byrnes?
Lauren Book's husband, Blair Byrnes, works as a senior public sector account for SalesForce. Blair studied business at Oakland Community College, and before working at SalesForce, he has worked at Grayson Technology and Microsoft as a senior account manager.
In his myriad of work experiences, Blair Byrnes at one point worked for Florida Senator Rick Scott's gubernatorial campaign in 2010, at the time he met Lauren Book, and the rest is all history.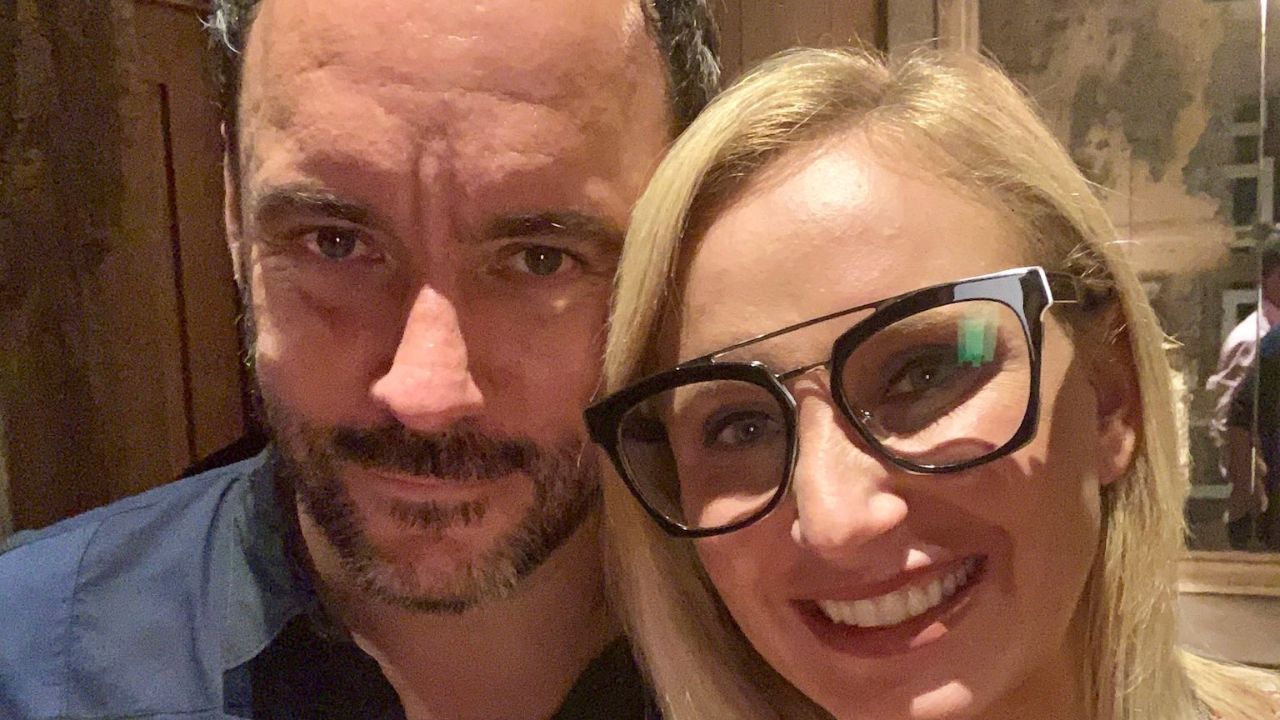 Lauren Book has been married to her husband, Blair Byrnes, for over six years. The couple shares two kids, Grace and Hudson. (Lauren Twitter)
Talking to the Fort Lauderdale Illustrated, Lauren Book's husband said he met Lauren on election night in 2010, Blair had a date that night, but he was instantly smitten with Book. Blair said, "she is the most accomplished woman I had ever met."
According to the reports, Blair and Lauren talked and began dating; the couple married in 2015.
Lauren Book was Previously Married to Kris Lim
Lauren Book was previously married to her former husband, Kris Lim, a pro-golfer. Lauren started dating Kris when she was just 16; he encouraged her to speak out about her difficult childhood and was really supportive.
Lauren and Kris got hitched in 2008; however, their relationship didn't last. The couple filed for divorce in 2010, and the same year their divorce was finalized.
Lauren Book's Difficult Childhood
Lauren was sexually abused for six years as a kid; She is 1 of 40 million survivors of sexual abuse living in the U.S. today. Florida State Senator is fighting for a cause; as a victim herself, Lauren Book is taking action by proposing a bill that would make it a felony to steal sexually explicit images from someone's phone or other digital devices.
Lauren said,
"Truth be told, if it weren't for my children, I would have ended my life. It brought up all of the stuff. All of it that you think that you've gotten under your belt, that you've fixed it and you've changed it and then all of a sudden here it is in front of your face."
Just recently, Lauren tweeted to encourage victims of sexual abuse as child, on her tweet, she wrote,
"Many of you heard my story today...now, I want to hear YOURS. If you've been affected by deepfakes, cyber trafficking, or the like and would be willing to share your story, please email "Gonzalez.Angel@flsenate.gov" or send me a Twitter DM."
Don't Miss,