Abbey Humphreys is one of the casts of the Netflix reality show "Twenty Somethings: Austin." She made headlines following she entered the house in Austin. The show was released on December 10, 2021. if you're interested in abbey Humphreys, we have her information below.
Abbey Humphreys is a native of Houston, Texas, born on December 10, 1995, and graduated high school from her hometown. Abbey has two siblings; her brother is Josh Humphreys and a sister, Annie Humphreys. she is most close with her sister Annie. Abbey is 5ft 3 inches tall, and her zodiac sign, according to her date of birth, is Sagittarius. she is also known as an Abbey Freeze by her Instagram user name.
Abbey Humphreys Husband: Is She Married?
This news might come as a shock, as Abbey previously never mentioned her relationship, but in her recent interview, TwentySomethings: Austin star revealed she was married. In the interview, Abbey said she divorced her husband in 2021, though she didn't reveal her ex-husband's identity.
According to the reports, Abbey and her former husband were high school sweethearts, and a few months into their relationship, the former couple tied the knots in 2015. Sadly, their marriage didn't survive long; after six years into their marriage, Abbey Humphreys and her ex-husband parted ways.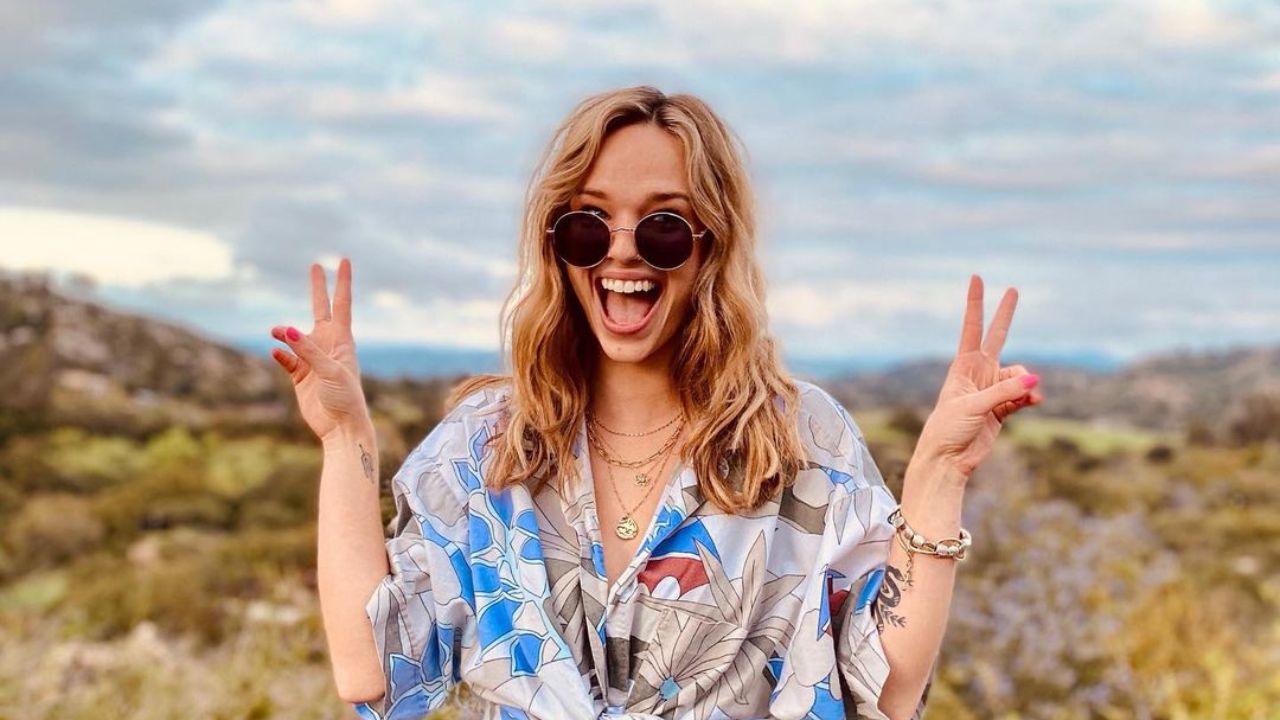 Abbey, who revealed she was barely 20 at the time of marriage, had something important to share, a piece of advice, to be precise. Abbey from Twenty Something said, "don't get married before your prefrontal cortex is developed, because you will change immensely in your 20s and there's a high chance that your significant other will change as well, and maybe you won't change in the same ways."
After the divorce, Abbey Humphreys is single, but it seems she will find someone new on the show! "Twenty Somethings Austin" is divided into two parts; while the first six-episode didn't hint she will fall in love, let's hope there will be some interesting twists in the next part.
"Twenty Somethings Austin Season 2" will premiere on December 17, 2021. If you haven't watched the show already, go, watch it! Because we might drop some spoilers next!
Abbey Humphreys Journey on Twentysomethings: Austin (Spoilers)
After entering the house in Austin, she became close with one of the cast members, Kamari Bonds. From what we saw in the show, Abbey and Kamari started to spend more time together. The 26-year-old is the second oldest cast member in the Austin house, after Keauno Perez, 28.
TwentySomething: Austin brings eight people from different parts of the country under the same roof; The people in the house will try to find success in life and love in the liberal outpost and home to SXSW. And about Abbey, it's always good to see her around. Abbey doesn't shy away from showing her edgy, stylish and intellectual side. However, she thinks she still needs to figure out what to do with her life. (You do you, girl!)
In the shows' all glory, what's interesting is, these eight individuals, who are strangers to each other, will try to open up and reveal some secrets as well. Abbey Humphreys did something similar; she revealed she is bisexual and belongs to an LGBTQ community. (You go, Abbey!) Since it's all-new for her as she recently came out, Twenty Somethings Austin star added she wants to explore her life through the show.
While revealing some more, Abbey also admitted she was unemployed before she joined the show, and it's still the case. In parts, we can see the show documenting Abbey's life as she struggles to find a job because she runs out of money. By the look of it, Abbey seems out of practice as her last job was in 2019, at "Olive Garden," and she doesn't have a good experience from her last job. (It's like a movie, kinda thang!)
Abbey Humprey Boyfriend: Is She Dating Someone After the Divorce?
Abbey is single, but there's this guy with whom she likes to spend most of her time with. After checking her Instagram profile, we found she is close with "Luke Alexander Stege." Abbey and Luke are comfortable around each other; however, she revealed she is not dating him. (They are just good friends!)
Coming back to the show, we suppose something is going between Twenty Something Austin Cast, Abbey Humphreys and Kamari Bonds. But again, it's too early to assume anything; let's hope what season 2 unfolds.
Since we are talking about Abbey's social media profile, you should defo check her TikTok profile. She is a star on the platform with over 6.2 million likes and 131K followers. She usually posts about her clothing hauls, whats she's up to and mostly posts a video responding to comments. If you're wondering where she is now, what she does? Her TikTok might help you thoroughly. You can find her at @abbey.freeze.
Don't Miss,