Martin Gelbspan from The Bachelorette season 18 is a 29-year-old reality television star from Argentina. According to the reports, Martin and his parents moved to Miami when he was just 10 years old. Gelbspan said his parents fell in love, and he is the product of their beautiful love story.
Martin Gelbspan approached "The Bachelorette" season 18 in hope he will be able to replicate something similar his parents did, but unfortunately, he couldn't find "the love" he was looking for in Michelle Young. We have seen Martin talking about "treating women right," and by what we saw in his last episode, he is nowhere close to that.
We are not twisting or bending the story here, it was all on the TV, Martin Gelbspan said Michelle Young was "immature" because she couldn't handle trauma from her past, and when she gave him the chance to explain what he meant, the 29-year-old lied, which Young find hard to digest, and sent him home.
The fans of the show seemed happy about Martin Gelbspan's elimination. Majority of the people criticized Martin for his action, and some of them thought, he dug his own grave. After watching the episode, one Twitter user simply wrote, "I am begging Martin to STFU."
Well, it might seem the love finding quest for Martin Gelbspan has come to a halt for him, but wait, there's more surprises. According to the reports, Martin Gelbspan has a girlfriend, wait what?
Martin Gelbspan Girlfriend: Does He Really Have a Girlfriend?
As per Us Magazine, Martin Gelbspan has a girlfriend, and the 29-year-old admitted it while he was on the show. The reports suggest he addmited he is in a relationship on the 'Men Tell All' segment of the show.
While he was talking with the boys, Martin was accused of having a girlfriend while he was on the show to which he denied, and claimed he did date before, but she wasn't his girlfriend. He added, "I didn't live with her." Moreover, he said he took a break from women when he was filming for the show.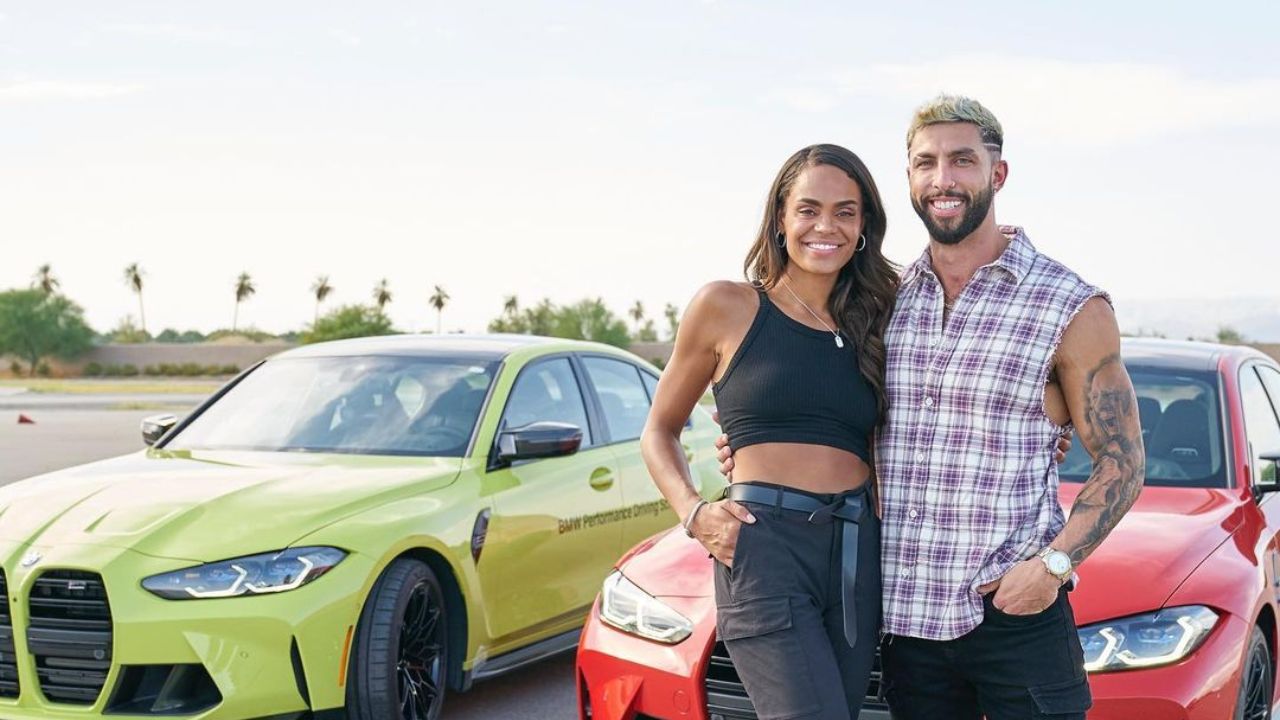 Michelle Young decides her Final 4 after sending Clayton Echard & Martin Gelbspan home. (Martin from Bachelorette)
Martin said,
"Thanks to this whole process, I did find my soulmate, and I do treat [Michelle Young] very much like a queen." That's some way to dodge a question, Martin, but fans want answers!
Even if Martin Gelbspan is in a relationship with the same girl he dated before, he is not going to reveal her identity any time soon. Well, because fans were not happy with the revelations, and he doesn't want to worsen the situation as they already hate him way too much.
Fans Reactions!
After people found out Martin Gelbspan possibly has a girlfriend outside of the show, they flooded Twitter with their reaction.
One fan wrote, "Oowee, Michelle dodged a several bulletes by sending Martin and Jamie Home." Another fan wrote, "Correct. A Woman of this caliber doesn't deserve to be burdened with your time. Martin. You're a trash."
Here are Some Facts About Martin Gelbspan
Martin Gelbspan is a fitness trainer and real estate agent based in Miami, Florida. The 29-year-old owns a company named "The Gelbspan Group" in 2016 where he works as an real estate agent, investment consulatant, and consulatant for Master Real Estate.
The 29-year-old entrepreneur also owns a fitness app, "Gelbspan Method," which helps the users to track exercise goals and provides workouts according to their settings. As it seems, he is doing pretty good in his career.
Don't Miss,