American rapper Alexander Woods, aka Big Scarr, passed away at age 22 on December 22, 2022. The news of his passing by Gucci Mane through an Instagram post. The 42-year-old rapper posted some pictures with a caption that says "This hurt" followed by a crying emoji and broken heart, and adds, "I'm a miss you [big scarr]."
Big Scarr's Instagram account saw a sudden followers spike on Thursday. Ever since the news of his passing came out, the Memphis rapper's social media profile has gained almost 80,000 followers. The new followers saw some pictures and videos of Big Scarr with his girlfriend, and were wondering who she really is!
Even though the couple were open about their relationship, Big rarely disclosed his girlfriend's name in the public. However, the name is out! Big Scarr's girlfriend's name is Quaneisha Bohanon, and here's everything we know about her so far.
Meet Big Scarr's Girlfriend Quaneisha Bohanon! Her Instagram and Facts Explored!
The 22-year-old American rapper, Big Scarr, was in a relationship with his longtime girlfriend, Quaneishia Bohanon. The couple often appeared on Big Scarr's Instagram account. After some research, we came to know that Big's girlfriend is a bit of a celebrity herself.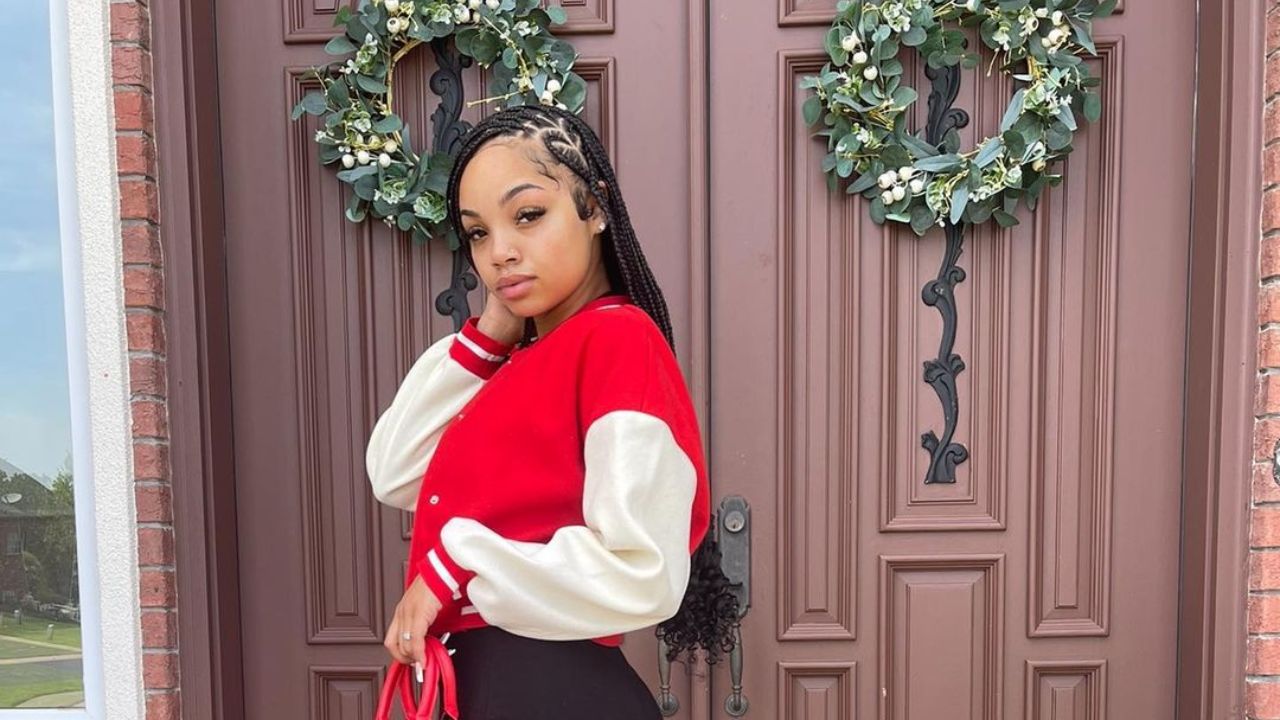 Big Scarr allegedly was in a relationship with his girlfriend, Quaneisha Bohanon. (Instagram)
Quaneishia Bohanon, who is better known as Neishia, has over 118k followers on her TikTok account. Moreover, she also has a YouTube channel with over 1000 subscribers. It seems she hasn't been active on YouTube lately. Big Scarr's girlfriend started her channel three years ago and has three videos so far.
Quaneisha Bohanon's Instagram account has some 6K followers. Talking about her Insta, she recently posted a story about Big Scarr. She reposted a post by saycheesetv and wrote, "Damm" followed by a broken heart. After the story many fans assumed the couple were not in a relationship at the time of the rapper's death.
Assumptions About Rapper's Cause of Death
The official reports are yet to come. Big Scarr's cause and time of death is still unknown. However, rumors suggest he was shot and killed at a party in Memphis. But after checking with Memphis PD, there were no records of gunfire that night.
Some fans theories suggest it was an overdose that took Big Scarr's life. One fan wrote, " Yea he died. My friend from Castalia said he OD'd off the drank. smh." The fan added, "It was off the drank smh this shit got me feeling a way bruh."
Fans of Big Scarr remember him for his hits like "I Would Keep Goin," "Fantasy (feat. Offset)," "Grim Reaper," "In Color (feat. Gucci Mane)," "Don't Stop, MJ (feat. Quezz Ruthless)," "Houdini (feat. Gucci Mane)," "From da South," Fucc the Rap Game," "Frozone, Get It In, Ballin In LA (feat. Gucci Mane & Pooh Shiesty)," and many more.
Following the news, fans have been posting tributes to the rapper. One fan wrote, "Man I hate this sh*t, bruh was only 22. Just about to go on tour with Key Glock and play Rolling Loud in LA, I can't count how many artists I loved that's passed way before they time these last couple years. Ain't even nothing smart to say or no answers to this sh*t I just hope his spirit at peace and I pray for his family."
"I was too hype too see Scarr in concert with Glock, I saw him at Rolling Loud in 2021 and he was lit, hella energy, good performer. This sh*t is tragic. RIP Scarr!" Another fan wrote.
Don't Miss These,